direction of crap? and being super conservative with it bringing in Ford to steal screen time from the new characters that had very little character development? I mean Finn and rey are both amazingly forgettable. when I think of female star wars the first thing that comes to mind is Jin erso in that all black imperial suit. now that was cool. sad when a stand alone carries more character development and kills them all than a movie that is part of a new trilogy.
HAHAHAHAHAHAHAHAHAHAHAHAHAHAHAHAHAHAHAHAHAHAHAHAHA! I love it when people who have no idea about screenwriting and movie making think they know what constitutes quality.
It was so cool = great character development?????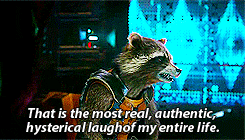 Thanks, I needed a good laugh!