Just saw a few old extended family pictures from Disneyland in the 70s and wish I could have experienced old Disneyland. But then again I kind of did. I feel like Disneyland in the late 80s/early 90s had more in common with Disneyland of the 60s then today does with Disneyland of the 80s.
Watch what you wish for. Grad Nite '77. Space Mountain had just opened. We waited 3 hours in line then the ride broke down. We had to start walking back to the bus as the sun was coming up.
Seriously, I do miss People Mover, Skull Rock, Carousel of Progress, Trams, Country Bear Jamboree, lower crowds in the off season.
Mid 80's I loved taking my girlfriend to dance to the swing band on many Saturday nights.
Question: I seems like I got some really good price for after 6PM (mid 80's) for the swing band. Does anyone remember the deal?
Found this on Micechat Yesterland. It looks like $40 for every summer night after 5pm all summer long. I was/am cheap, so that sounds like my price range for many nights of dancing. I don't remember the bands being so famous. I had some of Tex Beneke and Artie Shaw's albums. I'd think I'd remember dancing to those bands.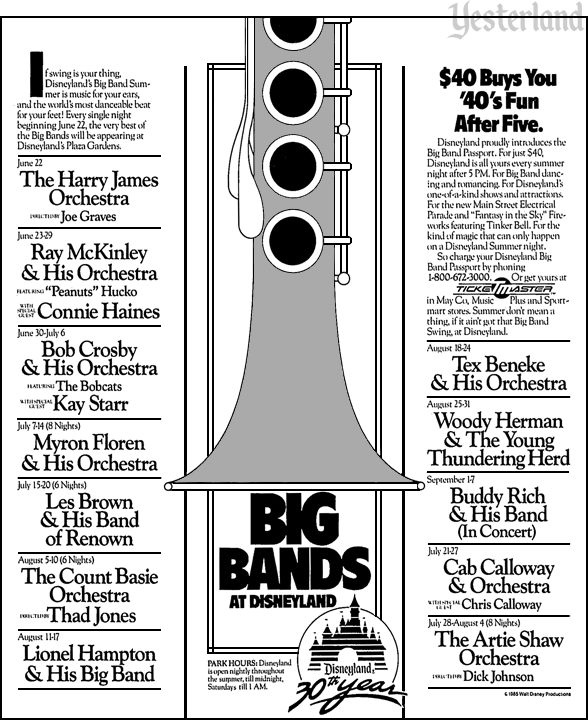 Last edited: