Premium Member
Original Poster
June 24
The drive back was mostly a freeway type ride, which was fine but I think someday I would like to go back and explore some of the more country roads to get the true beauty of the Loire Valley. We got to experience some of it but not enough, I wanted to see more vineyards. A nuclear power plant wasn't the same as a winding vineyard.
Soon we were back in Paris and our guide took us back to the tour office via a road along the Seine. So we got some nice views. We also drove in the tunnel in which Princess Diana had her car crash in which was a little morbid to think about but interesting to know where it took place.
A copy of the Statue of Liberty
Once we were dropped off at the end of the tour we slowly made our way back to our apartment. And all of us were hungry and we happened upon a restaurant along the river. We didn't have a reservation but they found us a table. It was fun to eat right along the Seine. The food was surprisingly good.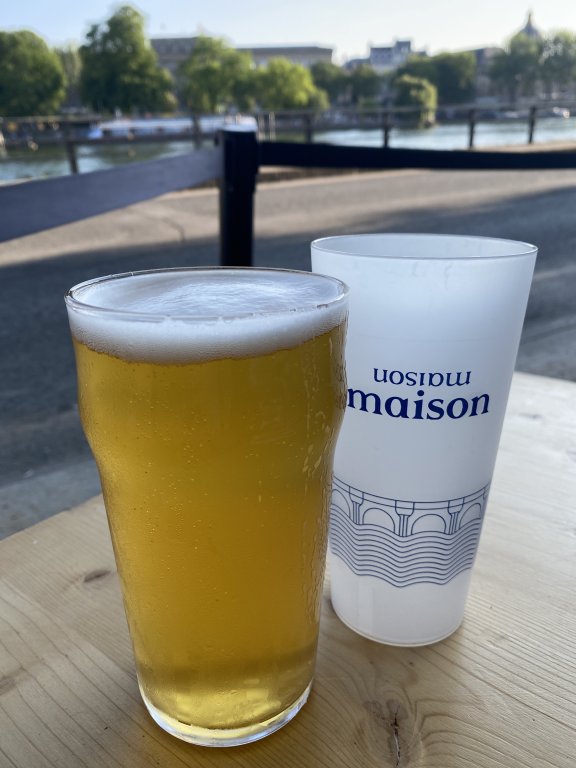 The food was served tapas style. Brad and I shared a short rib which was pretty tough but the flavor was good. The mashed potatoes and the sauce next to it was great though.
We also go beef empanadas and these were fantastic! We should have ordered another round. T and A got their own orders of them and loved them too.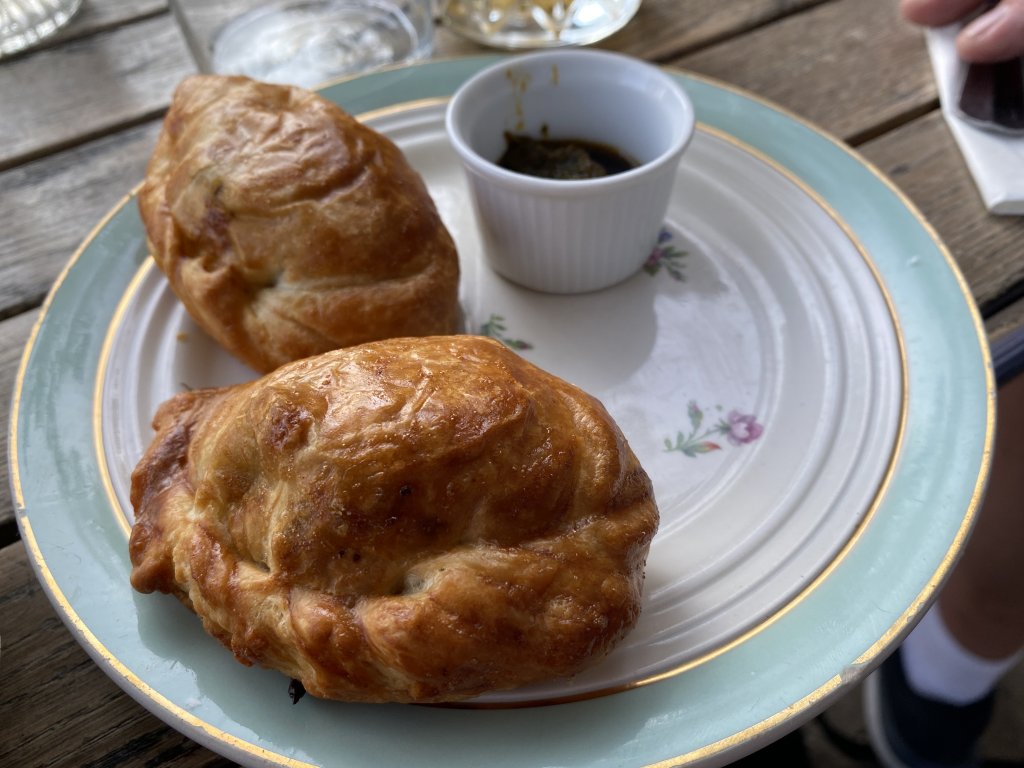 They had a mango drink for Brad.