A little over a year ago I 3D printed a tiny companion whom I will call lil BES.
In a little over 6 months I plan to take that wonderful child to WDW.
The TR title is a slightly altered quote from The Mandalorian. As a Star Wars fan and new parent I have accumulated a
ton
of baby Yoda stuff. I would say that baby Yoda is the only character that lil BES recognizes (sorry Mickey).
Although I am nowhere near as cool as Mando (or Armando as my autocorrect wants to call him) lil BES does share a lot of qualities with baby Yoda including:
Extreme cuteness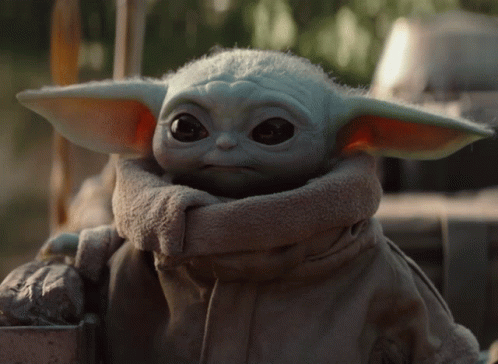 Love of snacking
Mischievousness
Lil BES is definitely going to be the wildcard for this trip so I am starting this pre-TR on the early side.
If the first year of parenting taught me one thing it's to ask for help so I will be soliciting some advice from you all as I add this new chaos factor into my planning.
All of the (tentative) details:
When
: early February 2023
Where
: AoA family suite
Who
: Me, the ever reluctant DH, and last but not least, lil BES:
(She's the one on the right)