Well-Known Member
Original Poster
Goldrush Gulch - Dining



The Storytellers Café
A Table-Service Restaurant
If you want something more classy but as well more Disney then come inside the famous lodge at the Storytellers Cafe. Celebrate California folklore over a bountiful buffet—and during Mickey's Tales of Adventure Breakfast Buffet, you can say hello to some of your favorite Disney Characters during Breakfast & Brunch.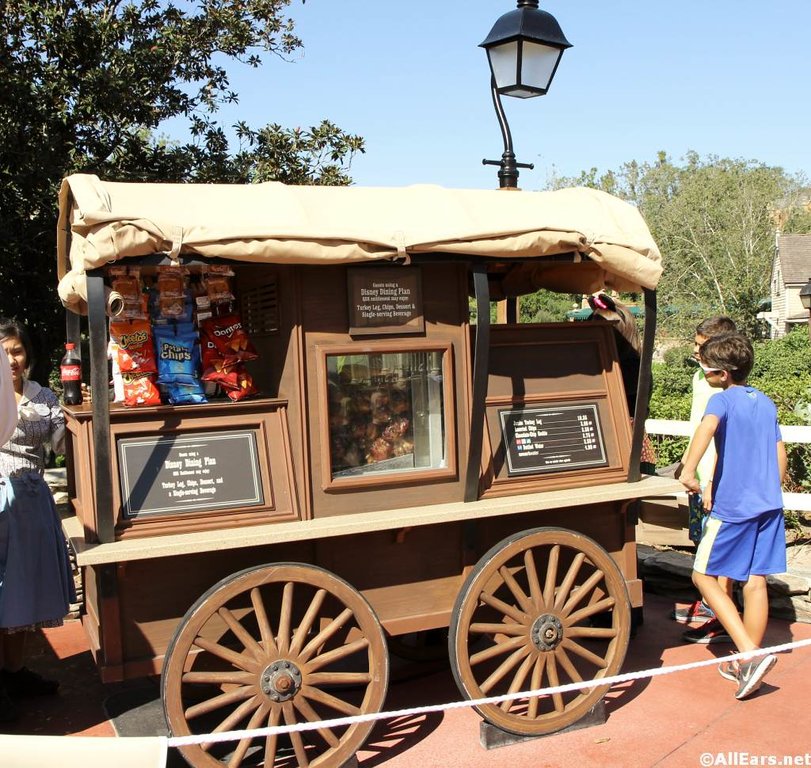 Woodlore & Humphrey's Picnic Cart
Snack Cart
J. Audubon Woodlore & Humphrey the Bear are cooking up some great delights in the woods of Bear Country but sometimes Humphrey can't help himself from eating all of this food, He is one big hungry bear that's for sure. Some stuff at Woodlore & Humphrey's Picnic Cart they had are Disney's World Famous Turkey Legs, Sandwiches, Chips & a whole other kind of food for a Picnic.
​
---
Goldrush Gulch - Retail
Rushin' River Outfitters
Wilderness Wears, & Gears, Grizzly River Run Stuff, Swimwear, etc
Located inside the
Eureka Gold & Timber Co.
, previously this building was used for Timbering Wood & Finding Mysterious Gold now as a Wilderness Wear & Gear Store. People can find some gear fitting when people want to have adventures in Goldrush Gulch or if you want get wet on the crazy river rafting ride of Grizzly River Run, their also Swimsuits & Towels required as well for all ages just in-case they don't want their clothes getting so soaking wet, because after all;
Grizzly River Run is the Wettest Ride in the Wilderness
. & for those who want to had Gold, this store still sell gold pieces since the store open after The Town of Eureka was open before the earthquake strike this town.
Big Al's
Country Bears & Redwood Forest Jamboree Items
At the exit of the
Redwood Forest Jamboree
its Big Al's, a Country Bears/Redwood Forest Jamboree themed store fill with toys, clothes, toys, cups & mugs, candy & many goods theme to this amazing band.
Goldrush Gulch Trading Post
Disney Pins, Shirts & other goods
At the Goldrush Gulch Trading Post, is home to some Goldrush & Grizzly themed merchandise, Hats, Toys, Vinylmation & who knows maybe a little gold if your lucky to find some. But this trading store is mostly home to Disney pins. If you are looking for pins and pin trading this shop is one of the largest in the DCA that specializes in pins.
​
---
So as we say goodbye to the Beauty of the Wilderness of Goldrush Gulch & Say Hello to California's Salty Beaches & Catchy Waves to the Thrills & Splits of Surf City USA. So i hope all of you got your swimsuits & towels ready as we're Surfin' the USA in the California Sun, all coming up very soon.