Here are some photos from Jaleo. I meant to take more, but as the food kept coming out, I got side tracked. Once the food starts coming out, it is just an endless barrage of plates.
Left; baked onions with blue cheese and pine nuts. Right; endives stuffed with goat cheese, oranges, almonds and drizzled with olive oil.
These are bacalao buñuelos. They were good. If you grew up eating baccala, you might like them. These were made with potato, too. My only complaint is that they were slightly bony. But it wasn't a deal breaker. I just wasn't expecting them.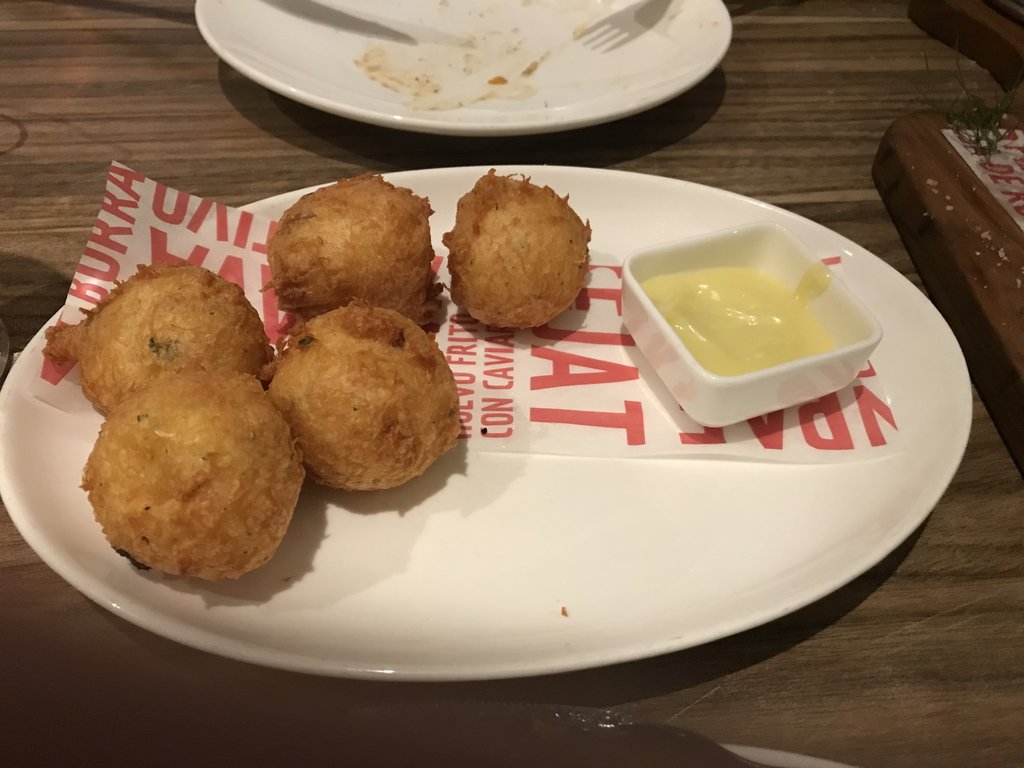 A trio of Spanish cheeses with crunchy breadsticks. I took notes on my phone, but I can't find them. The cheese on the left was a manchego made with unpasteurized milk, the one in the center was really good--it had a "spiciness" to it (I think El Rey Silo) and the one on the right was a blue cheese (I think Valdeon.)