"Cirque du Soleil shut down all 44 of its shows in March, laying off 95 percent of its workforce, including more than 1,300 in Las Vegas. In its bankruptcy restructuring, Cirque has been buoyed by a $300 million infusion from its investors (including $200 million from its own government agency, Investissement Quebec) to continue operations while productions are sidelined.
A total of $15 million of that capital is being applied to sidelined employees' ongoing benefits coverage. Another $5 million is earmarked for payments to contractors, owed several millions since the company shut down in March
There has been no specified strategy from the company for when, how or even if all of its shows will reopen on the Strip."
In a move that would have been unheard of even a year ago, Cirque du Soleil, the Las Vegas Strip's preeminent production company for more than two decades, has filed for bankruptcy.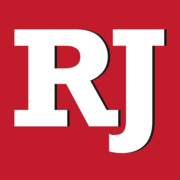 t.co