Park nostalgist
Premium Member
Wish was fine but there's a reason (actually, many…) why we just booked our placeholder on the Dream for next year. They really hit that sweet spot on the Dream-class. Bigger, more modern ship with more things to do but still a classy cruise experience that actually feels like a ship.

With a walking track and multiple hot tubs. And…whachamacallit? Oh, right. Space for people.

I still struggle to understand how Wish feels the way it does when it is bigger than Dream/Fantasy with the same guest count.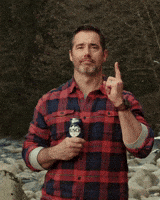 And an actual adult area instead of a small conference room-sized spot for adults. Honestly, the Satellite Falls waterfall pool on the Dream feels almost as big as the entire adult area on the Wish.
They had a perfectly good blueprint to base these new ships off of, and they threw it away (to put it nicely, I was going say $lappie used it as toilet paper first to save money, but decided against it). Absolutely mind-boggling. #ThanksBob