Now that I finally finished the report from our July trip, let's delve into the plans for our next trip! If you recall, the last trip was supposed to be a cruise to celebrate Logan's high school graduation. That obviously didn't happen and we rescheduled it for June 2022. Let's hope it actually happens this time!! First, let me introduce my family in case there are newcomers here who don't know us.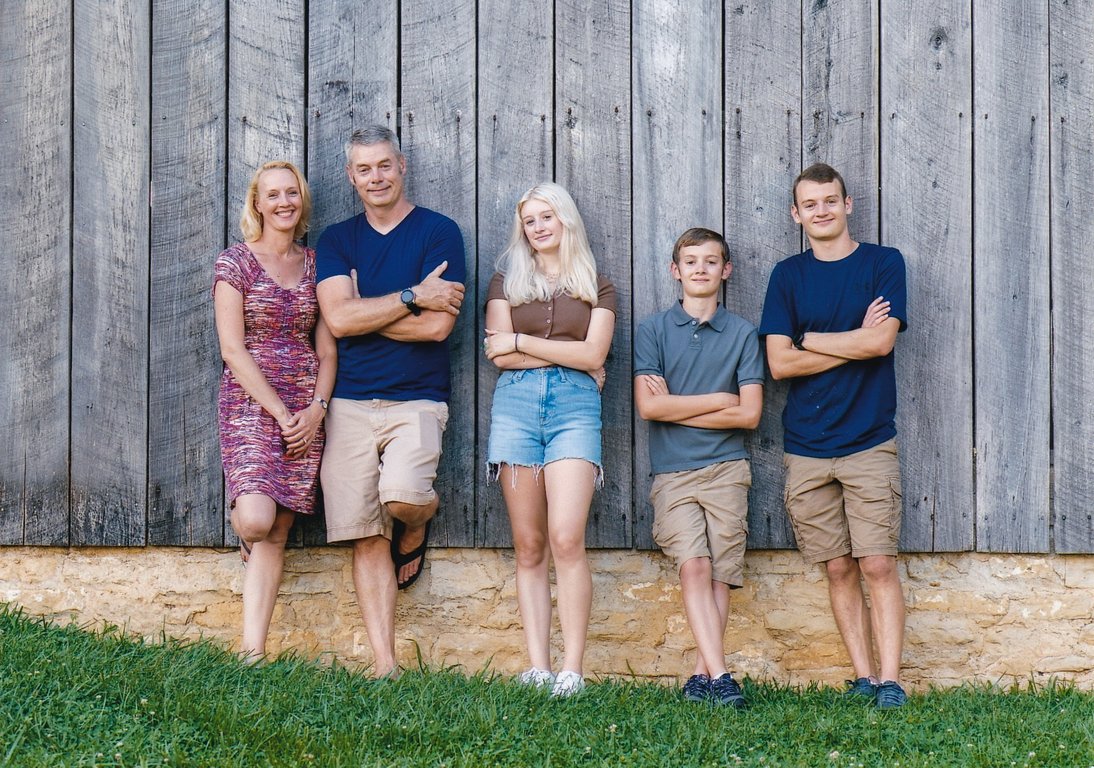 Me (Amy), my husband Brian, and our kids, Lily (16), Owen (13), and Logan (19).
I am disappointed that we were originally scheduled on a 5 night Castaway Cay double dip cruise on the Fantasy sailing out of Port Canaveral and the only double dip this coming year was in September which is a no go with school schedules. We are now scheduled for a 4 night cruise on the Dream sailing out of Miami. We've been on the Dream before and loved it, but I was looking forward to experiencing a new to us ship.
We will be driving to Florida on Sunday, June 12. We will be staying in the Port Canaveral area as we plan to visit the Kennedy Space Center on Monday, June 13.
We will then drive to Miami on Tuesday, June 13. I am currently booked at the Holiday Inn near Port Miami, but I am open to other suggestions if anyone has them. We will have most of the day Tuesday and all day Wednesday in Miami before starting the cruise on Thursday, June 16. I am also open to suggestions for things to do in Miami on those two day. We may check out Zoo Miami, but nothing is definite yet.
We will be heading back to the Disney/Universal area after the cruise on Monday, June 20. We were originally going to stay in a Disney Springs hotel, but then I decided to surprise the kids with a deluxe resort stay for a few days since we would be able to fully enjoy the resort amenities since we won't be visiting any parks. We have talked about what resorts everyone wants to stay in, and the only one that always ends up on everyone's list is Animal Kingdom Lodge. I originally booked a one bedroom savanna view room at Kidani Village through Disney, but then I decided to check out DVC Rental Store and was able to rent points for a 2 bedroom savanna view room at Kidani for a few hundred dollars cheaper than what I was going to pay Disney for a 1 bedroom! Brian and I have decided to not tell the kids where we are staying until we are pulling up to the resort! We'll see if I am able to keep it a secret for that long! (I have my doubts!!) We plan to hit City Walk one afternoon and Disney Springs. And I want to visit All Star Movies to re-create some photos we have of the kids on their first trips. Otherwise, we will just relax at AKL and enjoy the room and the pool.
And I know all of that was really boring, so a few more photos of what we have been up to lately!
Logan was on the winning team for Canoe Battleship! (they were in canoes in the pool and threw buckets of water at the other teams and the last canoe floating won!)
Lily was inducted into the National Honor Society.
Owen finished his fall soccer season and has started indoor soccer.
And Brian and I recently celebrated our 23rd wedding anniversary. Here we are way back in 1998.
Last edited: