Many people on the internet sound upset that Disney is cancelling many shows such as Festival of the Lion King, but I believe we as fans of WDW need to support this and other layoffs, as well as any price increases, to help Disney survive. Disney is in quite a financial bind right now. They've been strapped of cash even before 2020 thanks to the purchase of Fox, the building of the two Galaxy's Edge, Shanghai Disneyland, (which costs 5 billion and earns 50 million per year, so it will be 100 years before Disney can get their investment back!). The losses in Onward, Mulan and other failed movies didn't help. And now, the limited opening of Disney World and Disneyland is disastrous, they are losing millions on a daily basis.

While none of this is us the fan's fault, we will eventually be the ones paying for it all to help Disney World survive. In the coming years, we must expect to pay more for less and hope that it is good enough. In time, Disney World should completely recover and we will get everything back: shows, fireworks, parades, and freedom from health measures. But it might take 3 years or more

Personally, I can deal with all of it except one thing: masks. I'll go back to Disney World when masks are no longer required, even if Disney cuts all the shows, the rides, everything. If they just open up all the hotels and restaurants and use the parks as shopping malls, like they are doing with Disneyland, I'll take it. But I can't do masks. I mean, if you were to give me a free WDW vacation if I would just wear a mask, I wouldn't do it. Because I wouldn't be able to enjoy it.
Wait....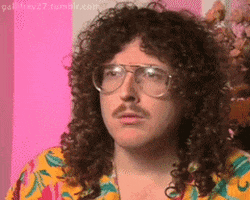 ....
...