Well-Known Member
Original Poster
June 1, 2019 continued...
After our photo shoot in France we made a beeline for Les Halles! I know that we ordered lobster bisque, a croissant and a beignet. We may have ordered something else as well, but for some reason I only have a blurry photo of the beignet.
I know we had a difficult time finding a seat. I think we were distracted by a bird that was flying around inside! The lighting wasn't great and we were pretty hungry, so I'm guessing we started to eat before I remembered to take a pic. The lobster bisque was delicious. The beignet was okay. I wanted to like it more. We wanted to save some room for Flower and Garden food, so Tina took her croissant with her. I think she ended up bringing it all the way home and finally ate it the day after our trip.
I couldn't resist taking this picture!
We continued our walk around World Showcase and I finally committed to a new pair of ears!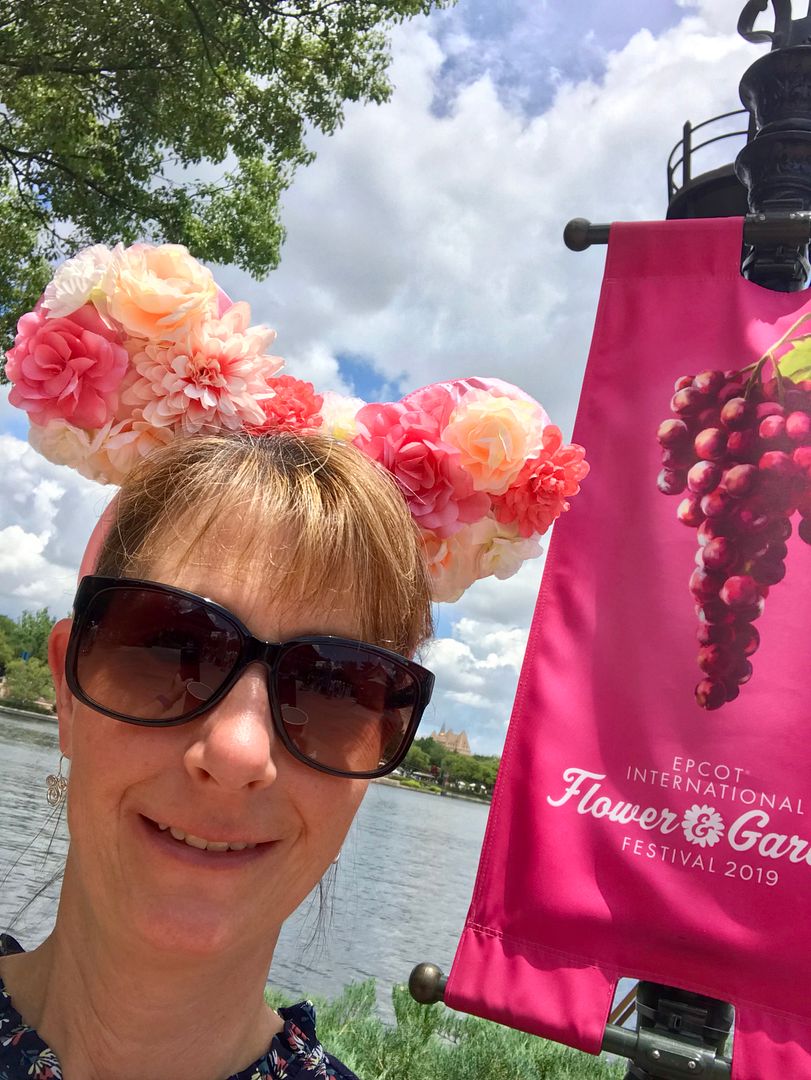 I guess I was confused about when we found the PP photographer in Italy, because this is one of the PP pics we had taken there. There were about 5 of them, but they were all basically the same picture except that one was a close up and 2 of them were off center. After these pics showed up in our MDE account, we wished we'd stood in another spot where there were fewer people.
We did some shopping along the way. We'd wanted to try a few more F & G foods, but I don't think we did.
I loved these banners.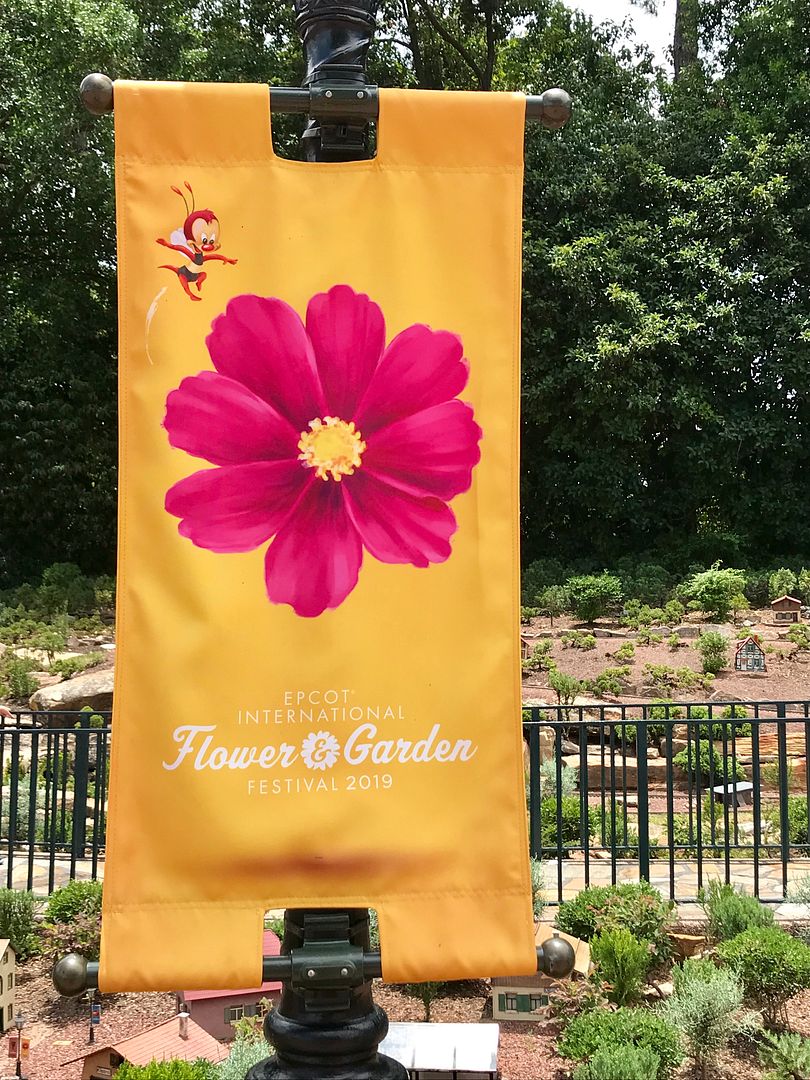 We made a stop in Karamell Kuche for more caramel corn and a caramel apple cookie that I'd promised to bring home for my daughter, Allie.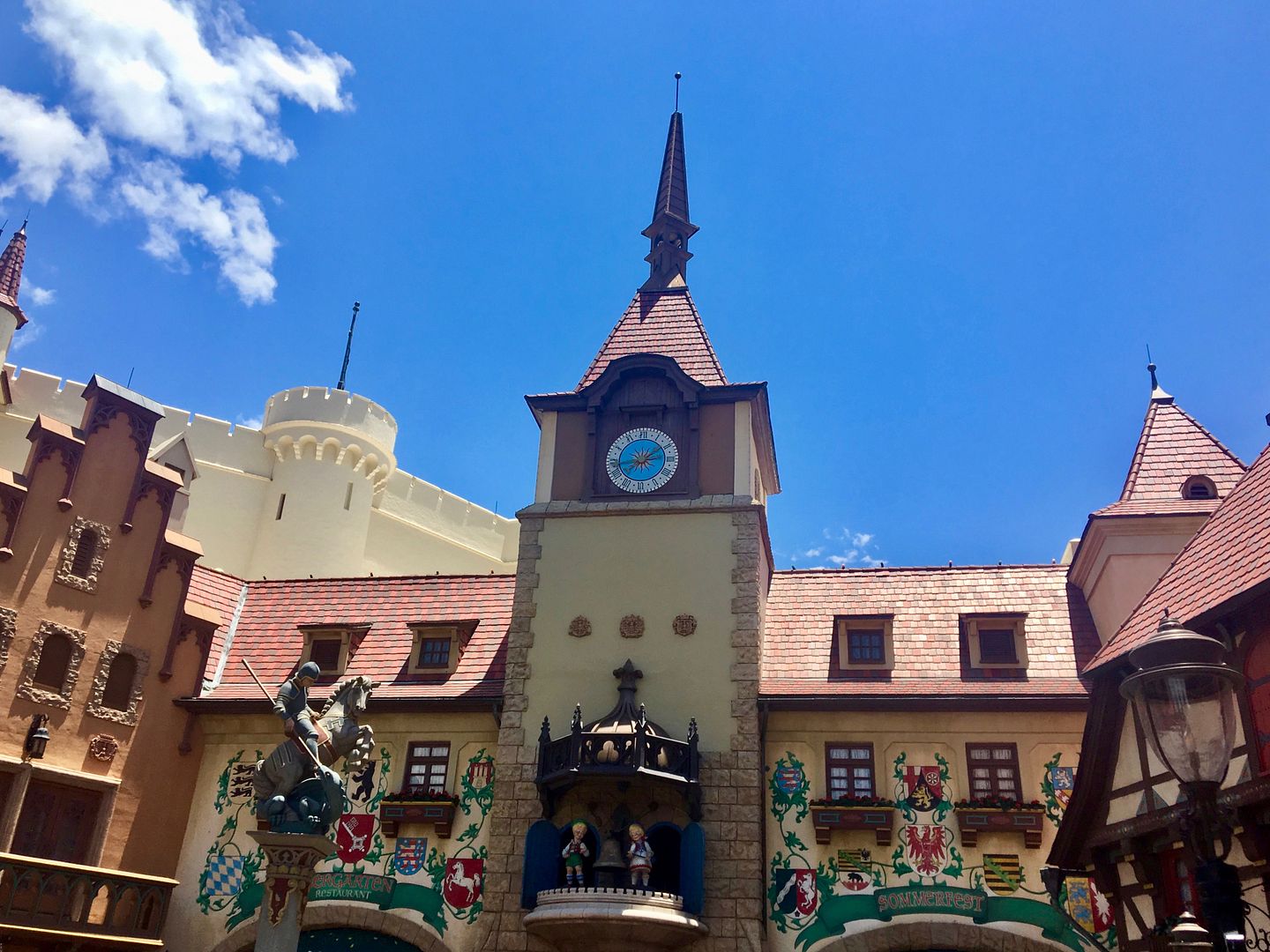 Tina decided she wanted a beer and we wanted to try the potato pancakes from the F & G booth in Germany. We decided to divide and conquer. She got in line for the beer. I'm not sure what she got for herself, but she got my favorite Schofferhofer Grapefruit beer for me. I got the potato pancake and grabbed a table for us. This ended up being pretty meh. One of our least favorite items from F & G.
The beer line or lines (she may have had to queue up in two different spots) were super slow and it was boiling. By the time Tina got to the table she was super hot and her feet were hurting. We weren't sure we were going to be on time for our Mickey and Minnie FP in MK, so we sat and looked at our other FP options. We were having a hard time finding a different FP because of our dinner ADR. I can't even remember what FP we ended up choosing, but I know we bumped our dinner ADR from 4:00pm to 9:00pm. We were both hot and a little bit grumpy on our walk to the monorail. We were able to cool down a bit on the monorail. We arrived at the MK around 3:30 and realized that we probably would have made it to our FP on time if we hadn't sat and debated about what to do
. I was a bit disappointed because I'd never met Mickey and Minnie at Town Hall and this was my only chance to meet them in their birthday costumes. I think that was the only new attraction that we missed out on during the trip so I really didn't have much to be disappointed about.
I think we realized that we were a bit dehydrated, so we grabbed a water from a cart and we watched the end of the Festival of Fantasy parade. I love Maleficent!
So close to a perfect shot of her breathing fire!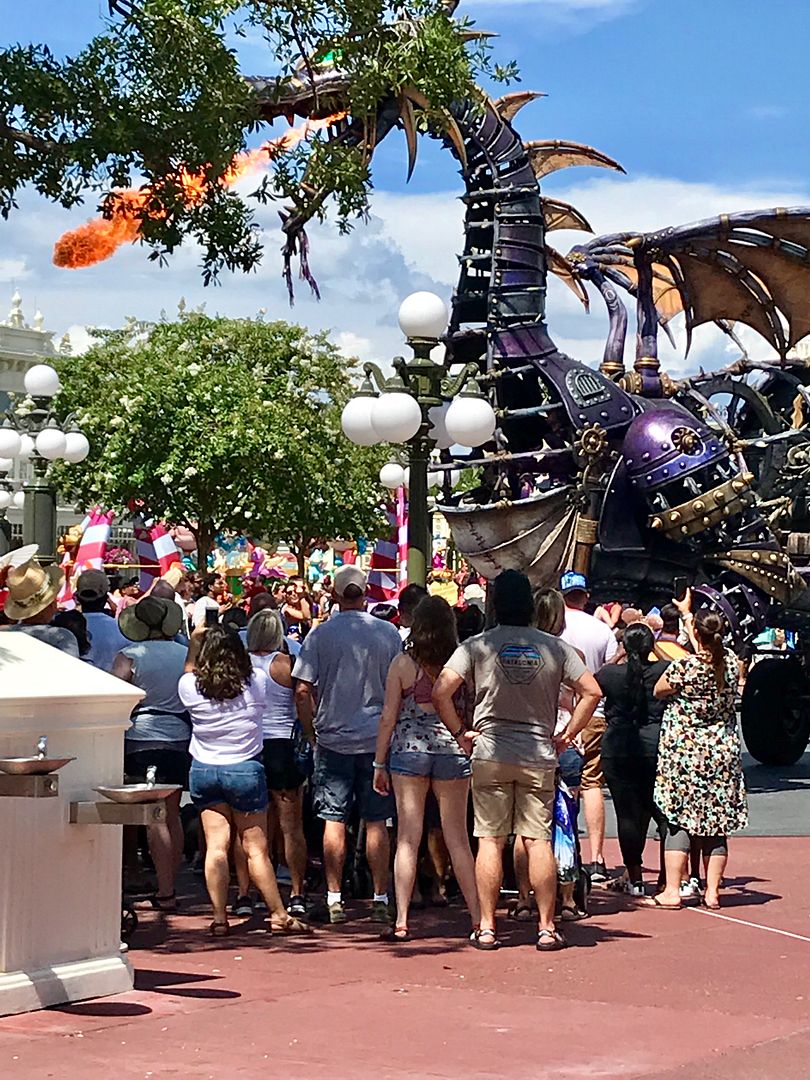 Then we headed to 7DMT for our FP. I really like this on-ride photo.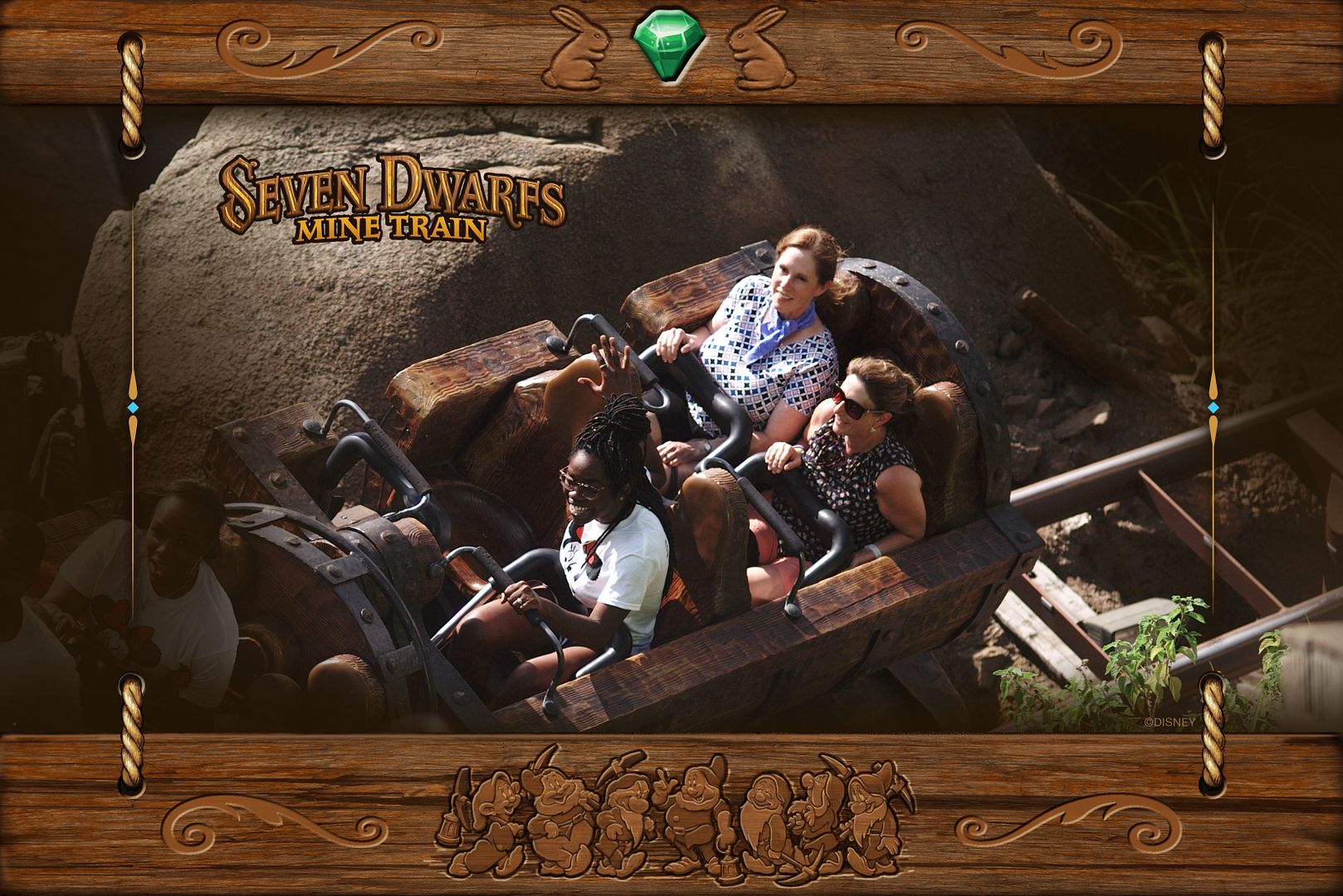 This one not so much!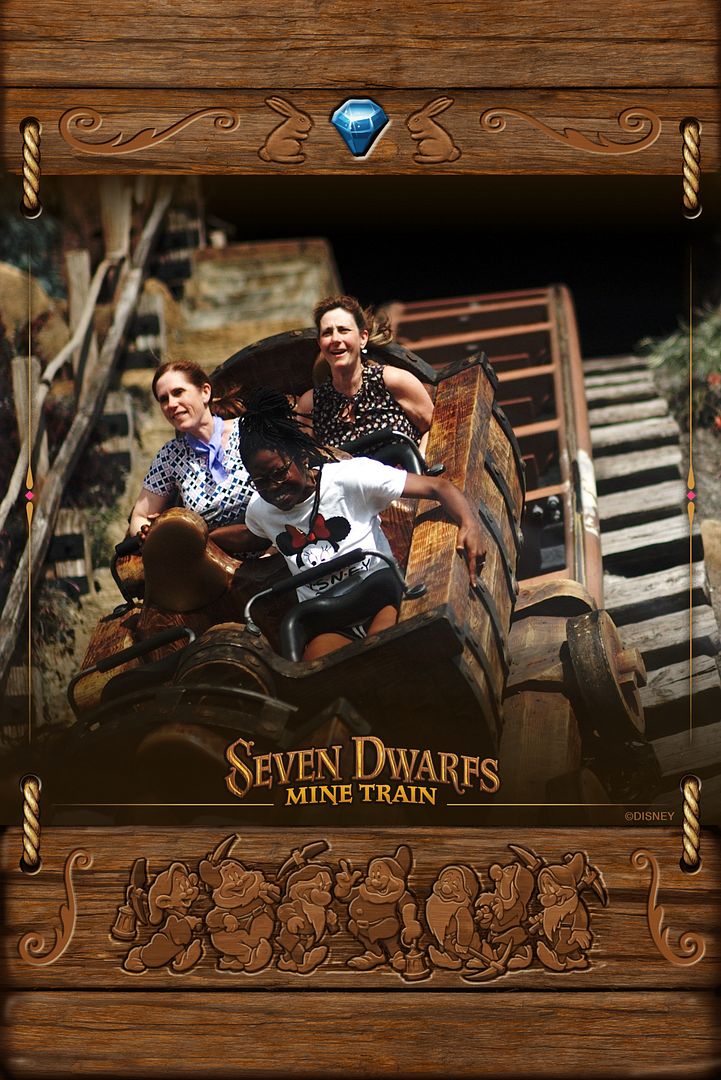 Seeing this photo reminded me that the people sharing our mine cart were in a huge family group. I think they'd been waiting standby and they had never been on 7DMT before. They were really excited and a bit nervous, too. They seemed to enjoy the ride, but I did hear the young lady say, "That was it? It was short for how long we waited."
From there we headed to the other end of Fantasyland to ride It's a Small World. For once, I managed to get some good pictures on the ride.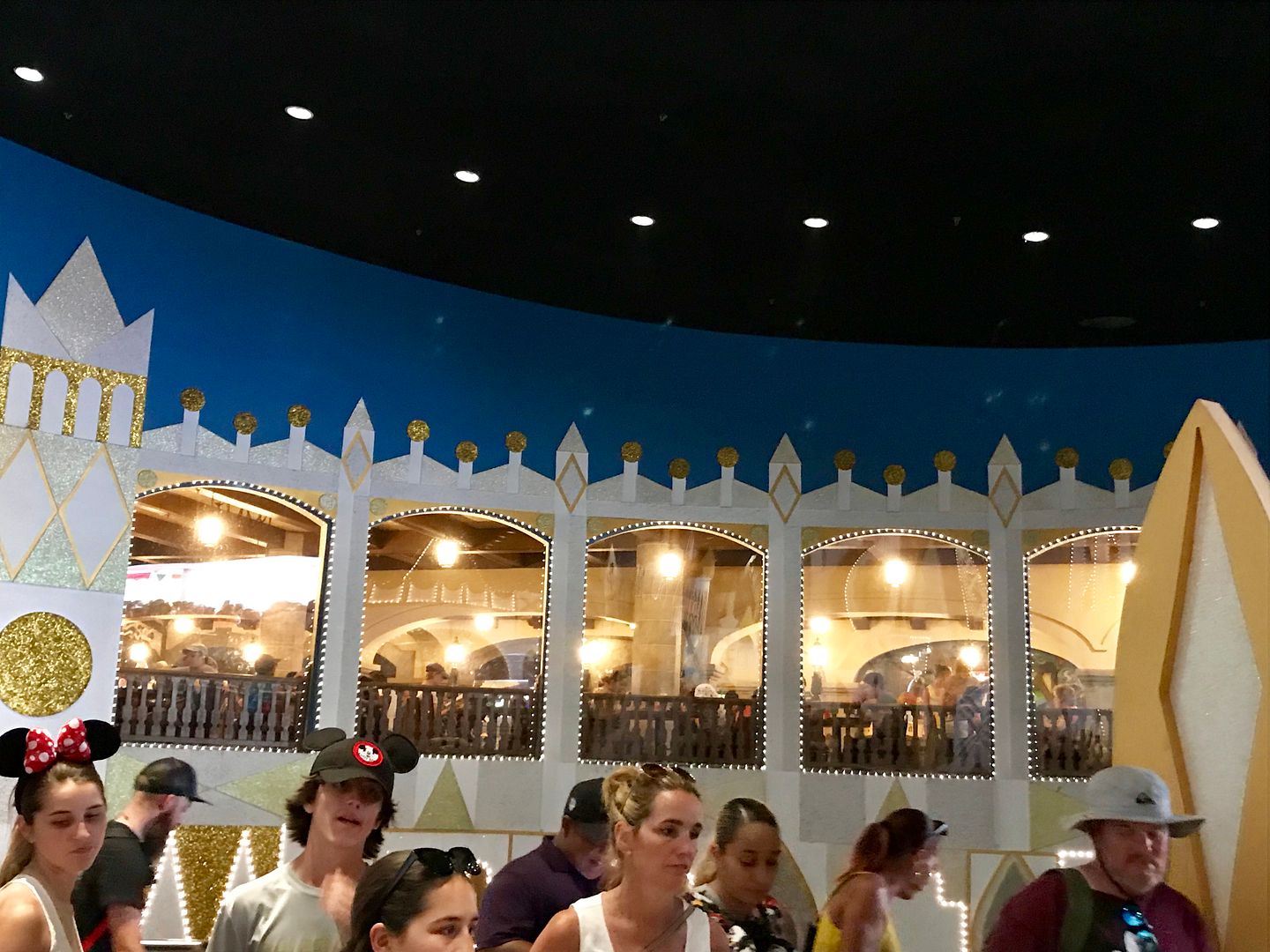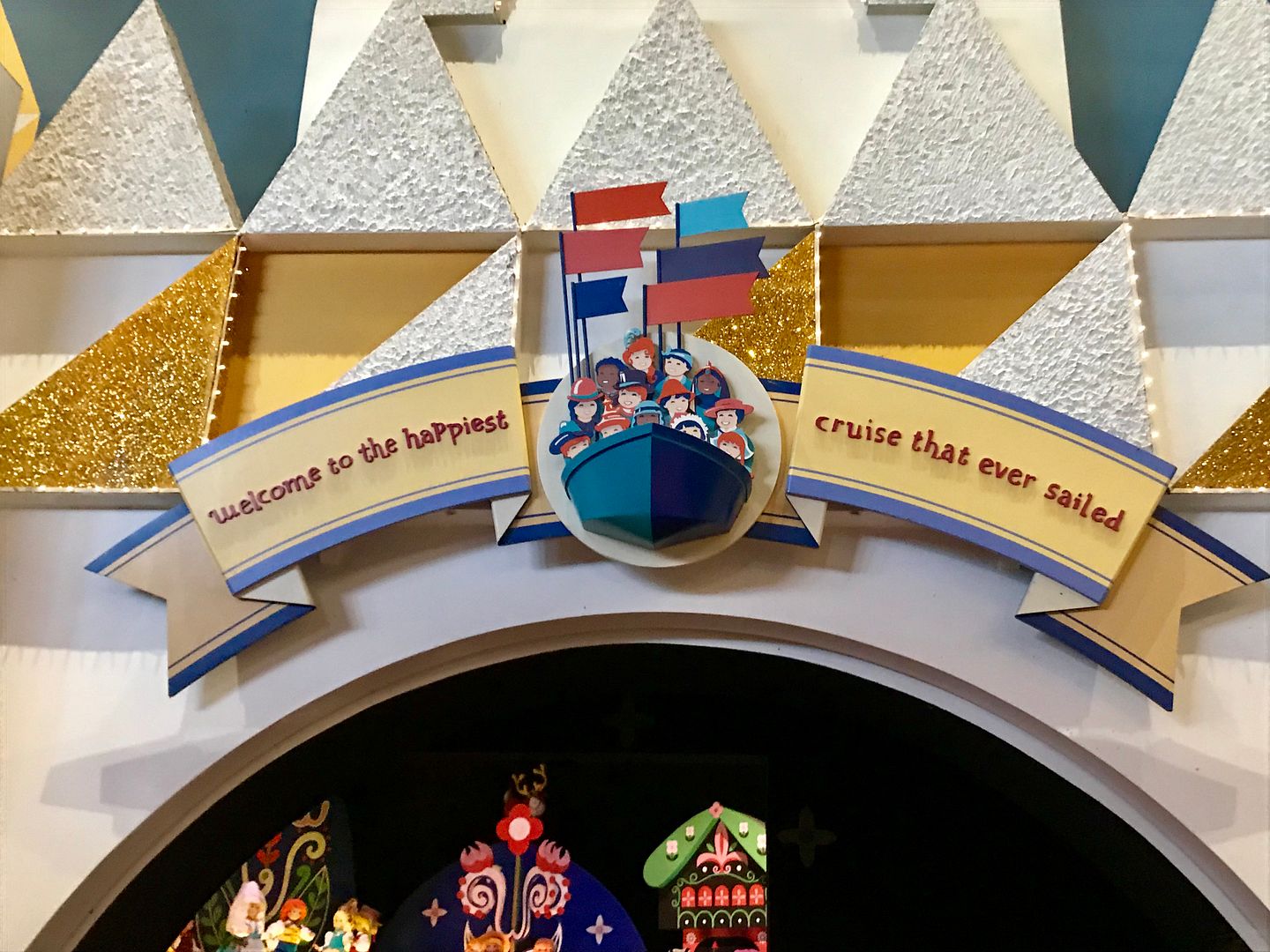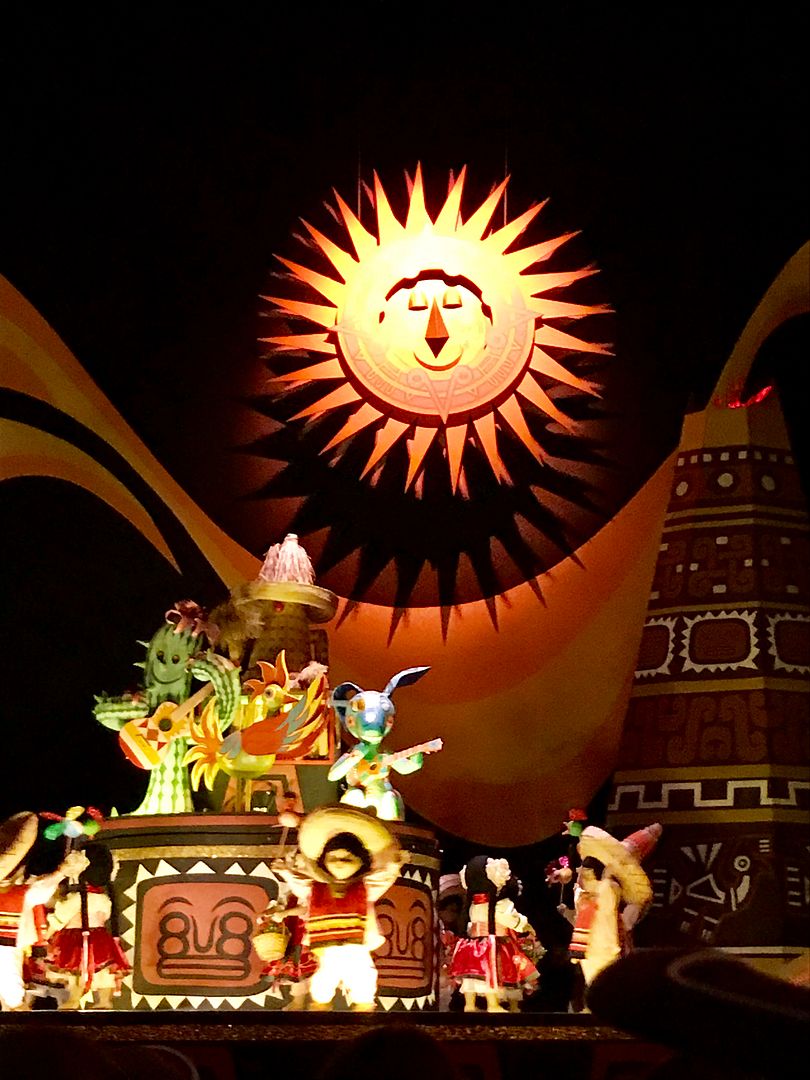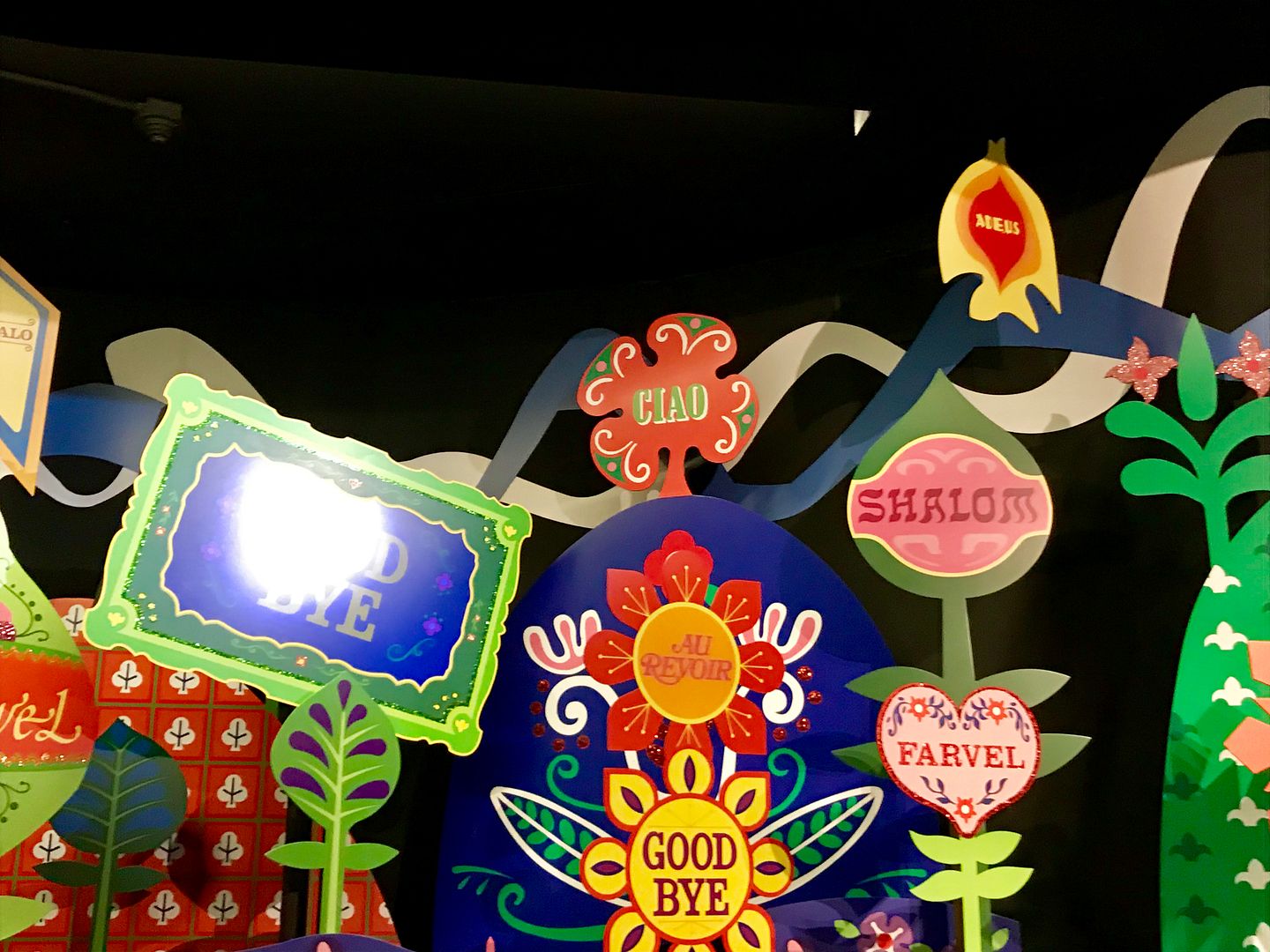 Up next: We visit the Country Bears.