Well-Known Member
Original Poster
Hello Disney Friends! Welcome to the "Trip Report That Almost Wasn't Posted". More on that in a minute. Now for the details: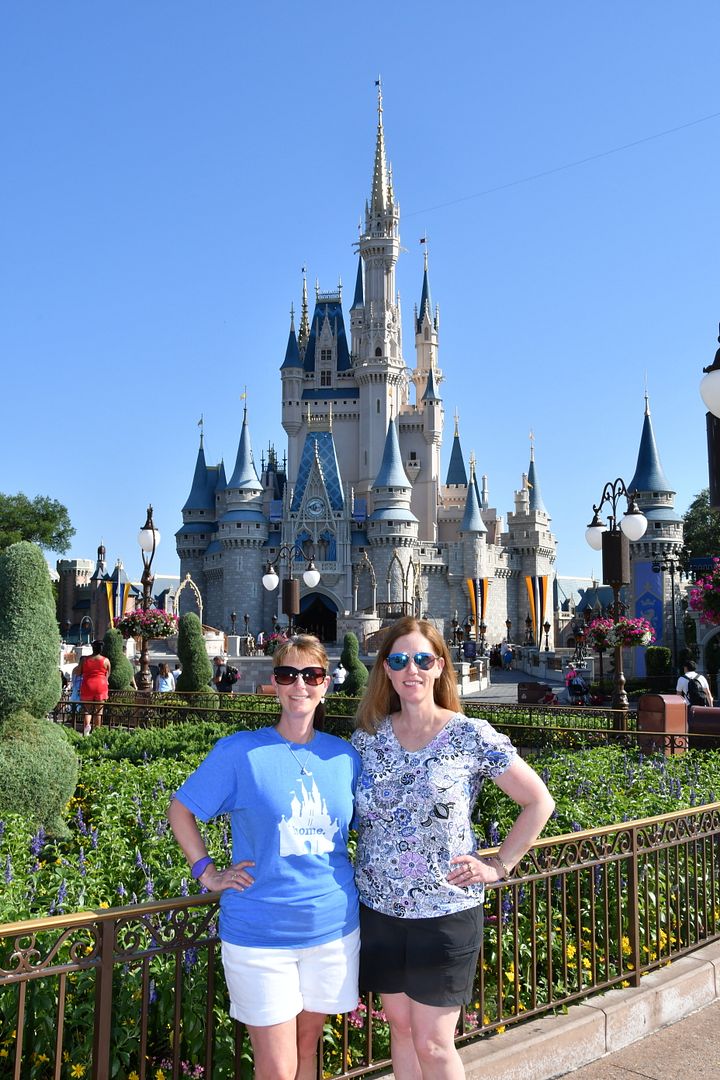 Who: Me
@LisaBelle
and my sister, Tina
@TangledTina
What: Tina's 50th Birthday Celebration
When: May 28-June 2, 2019
Where: The Contemporary Resort
How this trip came to be:
In 2016 Tina and I celebrated my 50th birthday by running the runDisney Princess 5k. You can read that trip report
here.
We knew that we wanted to take a sister's trip for Tina's birthday, but she hadn't decided what she wanted to do. We considered sitting on the beach, a cruise and visiting a new city. Then in July of 2018 our families went on a joint vacation to WDW. That TR is
here
. That trip had lots of bumps in the road and left Tina wanting another dose of Disney magic. In November of 2018 she called me up to discuss her birthday trip. The conversation went something like this: Tina: How would you feel about spending my birthday trip at Walt Disney World? Me: I'm calling to book it right now!
Because we were experiencing Flower and Garden for the first time we wanted to stay at an Epcot resort. Tina chose the Beach Club and we spent the winter months dreaming of lounging at Stormalong Bay and walking into Epcot via the International Gateway.
Fast forward to about 3 weeks prior to our trip. I received a phone call from Disney saying that they were overbooked at Beach Club and we needed to switch resorts
. Because of the inconvenience they would discount the price on a monorail resort! After some discussion we decided on the Contemporary. We'd stayed there with our families in July, but we had stayed in one of the Garden Wing buildings. It was a long walk to both the Contempo Cafe and the monorail so this time we wanted to stay in the main building. They were able to accommodate that request so we booked it.
Why this TR almost wasn't posted....
As soon as Tina and I returned from our WDW trip we needed to "finalize" (read completely plan and book
) our next family adventure- a 2 week drive from Ohio to Colorado, Wyoming and South Dakota. With those plans made I spent June uploading all of my WDW photos, dealt with Disney concerning Memory Maker issues and finally got those pictures uploaded. Our family vacation took up 2 weeks in July and then it was time for professional development and preparing my classroom for back to school! No worries, I can write my TR on weekends for sure over Thanksgiving and Christmas break, right?! This school year has been crazy busy and suddenly March rolled around and I still hadn't started my TR. Too late now I thought. Flower and Garden 2020 had begun and I felt like no one would want to read about last year's festival when they could real about this year's offerings. Then COVID 19 came along and closed down our beloved Disney World
! With that I decided that now might be a good time to finally post this TR!
So without further ado, here we goooooo!
Monday, May 27, 2019
Today was Memorial Day and my family did our usual cookout while I finished laundry and packing. We were flying out of the Cincinnati airport early Tuesday morning. I live closer to the airport so we decided that Tina would spend the night at my house to make the morning less rushed. Tina sent me this photo as she was packing. Tina had planned to arrive at my house in the evening, but due to laundry/packing issues she was running behind. Then the weather near her turned ugly which delayed her even more. There were actually tornadoes in Dayton that night. Luckily, they weren't close to Tina's home.
Tina finally arrived at my house between 11:30pm and midnight. We double checked our Magic Bands, plane check-in, flight time, etc. As we were discussing our outfits for the next day Tina asked my opinion on which shoes she should wear. She had bought a new pair of shoes that hadn't been broken in yet. They looked great with her outfit and they felt so comfortable when she tried them on that we felt like they should probably be okay. Remember this conversation.
Tuesday, May 28, 2019
Our flight was scheuled to depart at 8am. Because I don't like to be rushed I wanted to be at the airport by 6. This meant we needed to leave my house by 5:30. We woke up about 4:30am. We got dressed, drank a quick cup of coffee and were on the road to the airport by 5:35am. We parked, took the shuttle to the terminal, checked our bags and had made it through security by 6:35. On the way to the gate I sent this text to my family, all of whom were still sound asleep back home.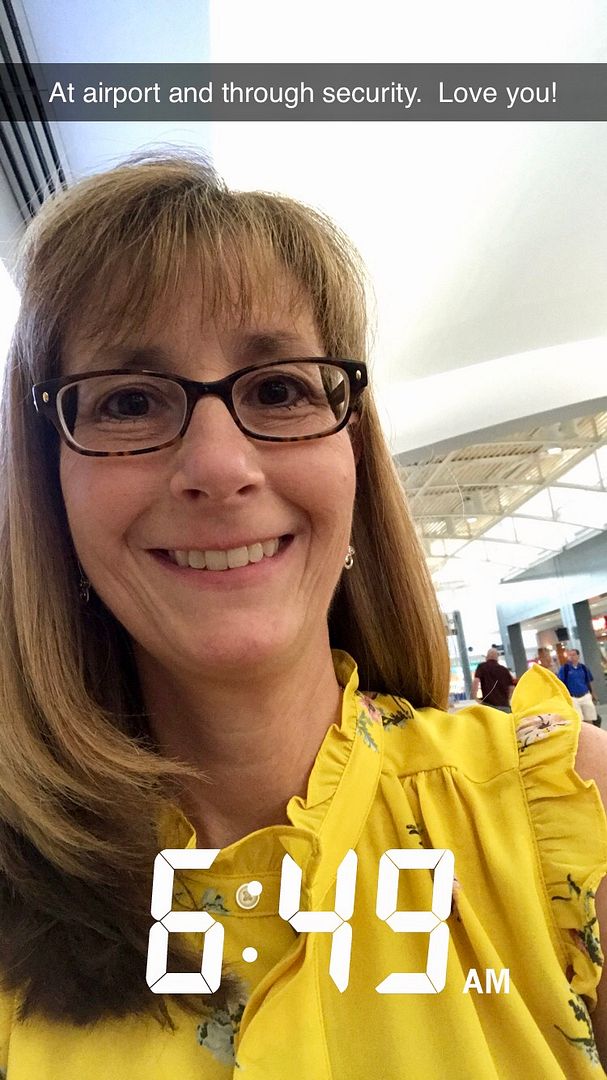 Tina and I took some airport pictures to pass the time until we could board the plane.
Time passed quickly and by 7:45 we were on the plane!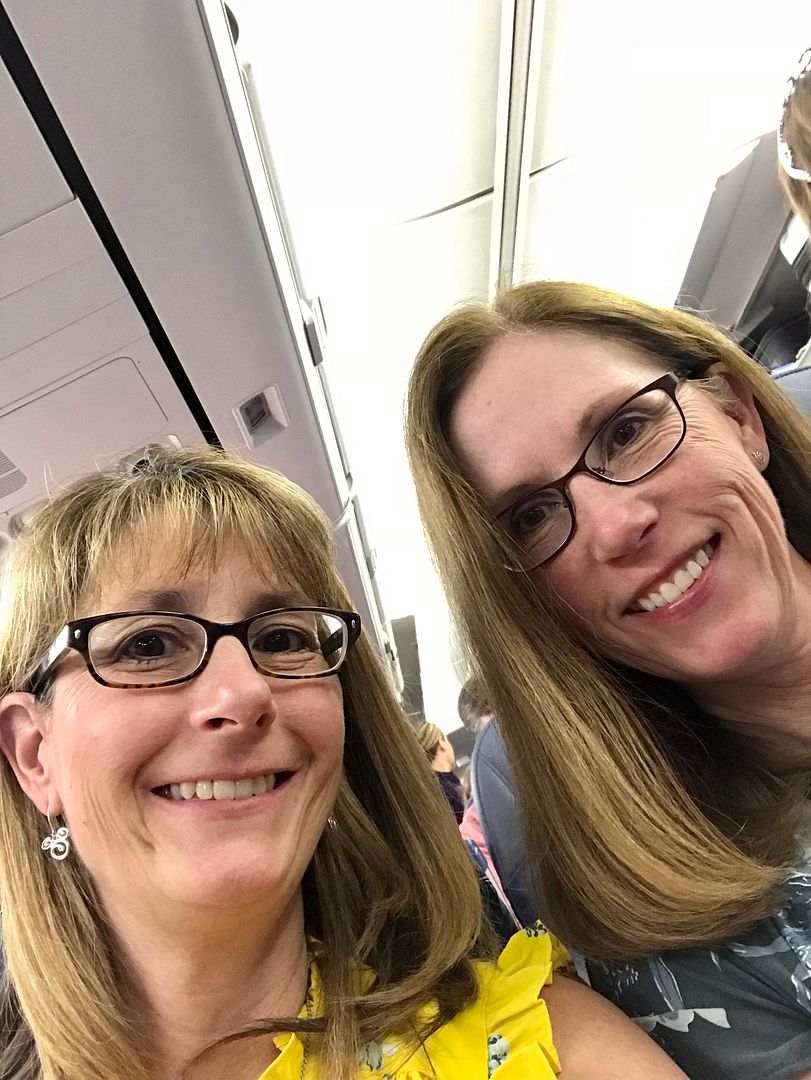 I channeled my inner J from
@riverside
's reports and read the safety instructions while we waited for takeoff.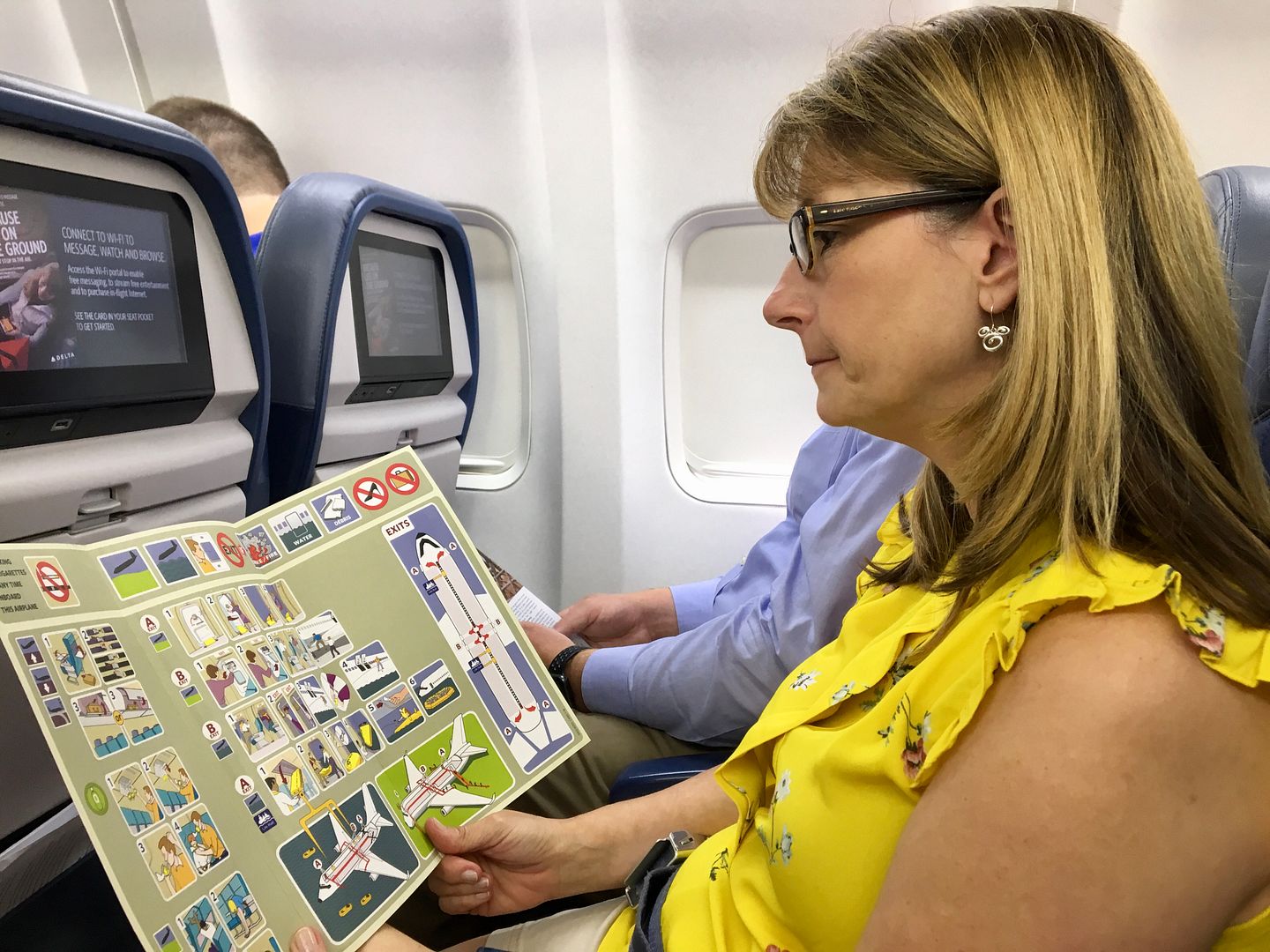 We left the gate at 7:59. During the flight we looked over the Flower and Garden menus to prioritize our food choices for the afternoon. Our original plan was to drop off our bags and hop on the monorail to Epcot. During the flight Tina suggested that we drop off our bags and pop into the MK for a few photos and 1 ride before heading to Epcot. MK is always our first park, so I was excited to keep this tradition alive. Besides, who says no to MK?! Checking our progress.
Our flight was uneventful and we landed at 9:50, which was about 20 minutes ahead of schedule! We used the restroom and jumped in line for Starbucks. We both got a caramel macchiato to drink on the Magical Express.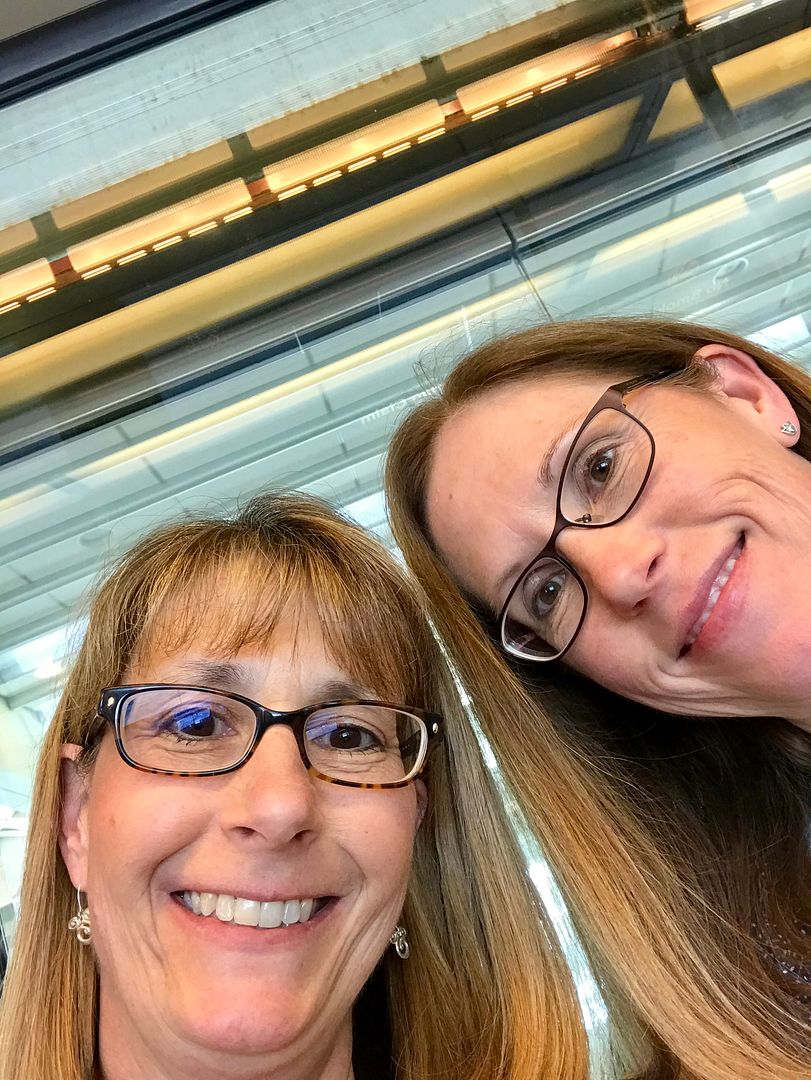 We checked in with Magical Express and we were first in our line.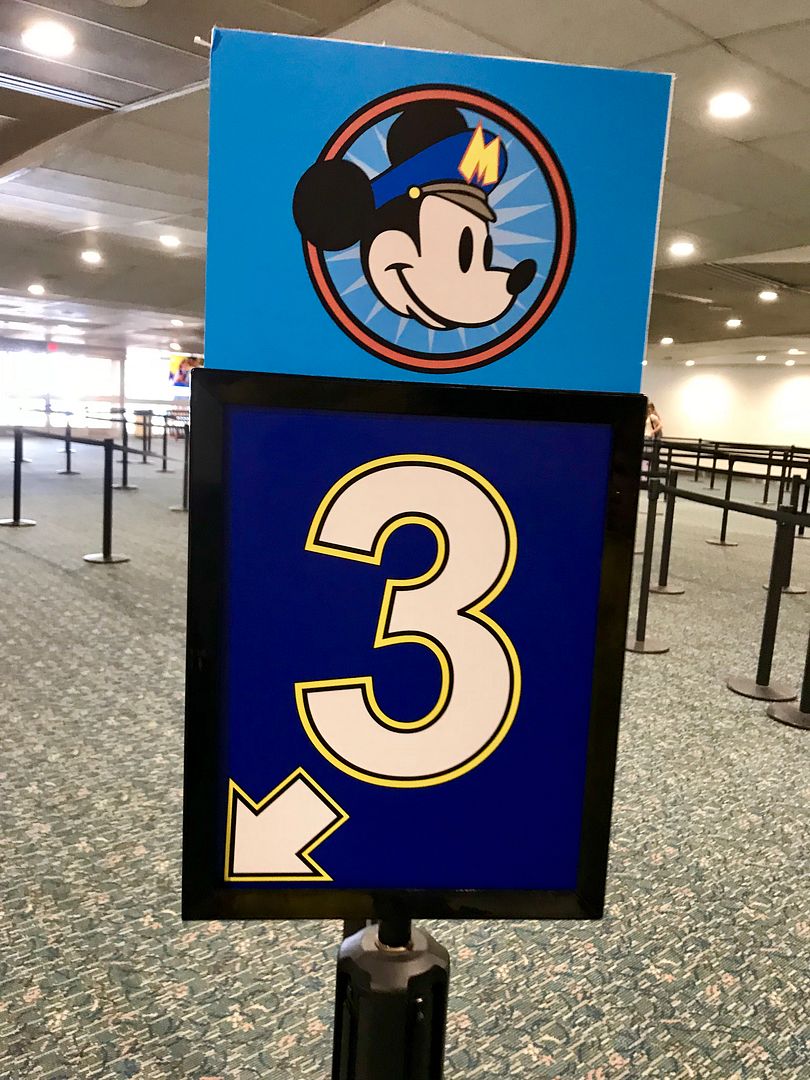 We boarded the ME at 10:35 and pulled out of the airport at 10:43.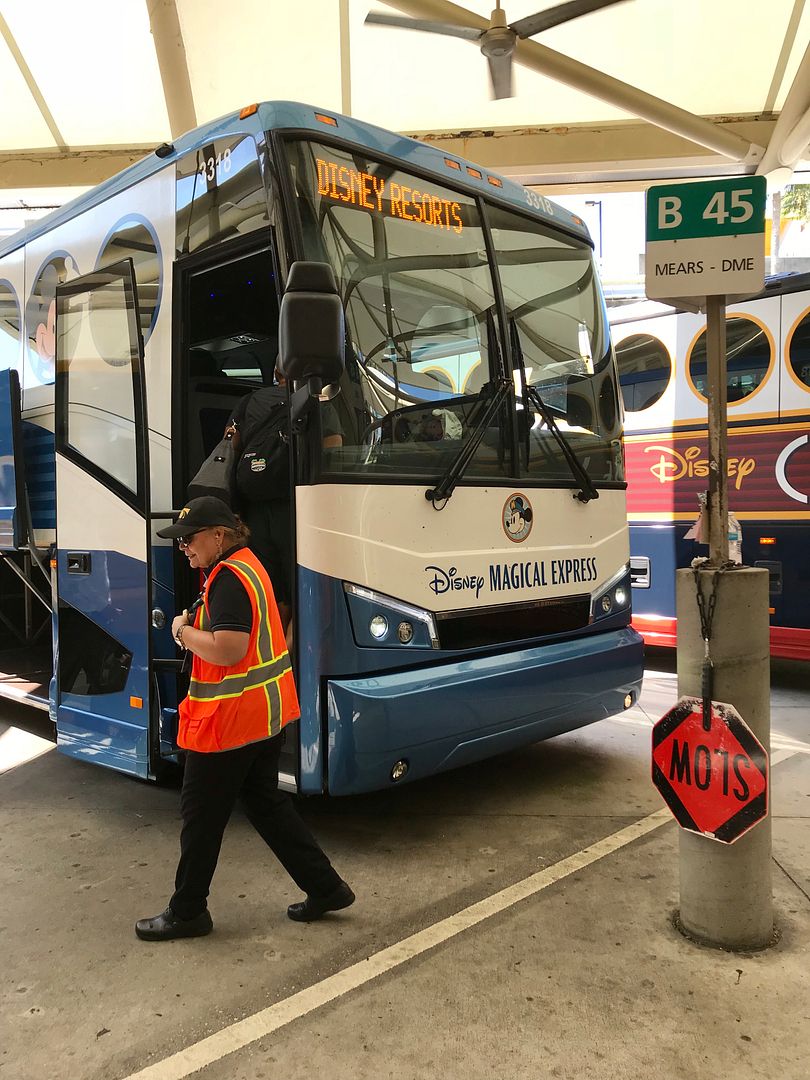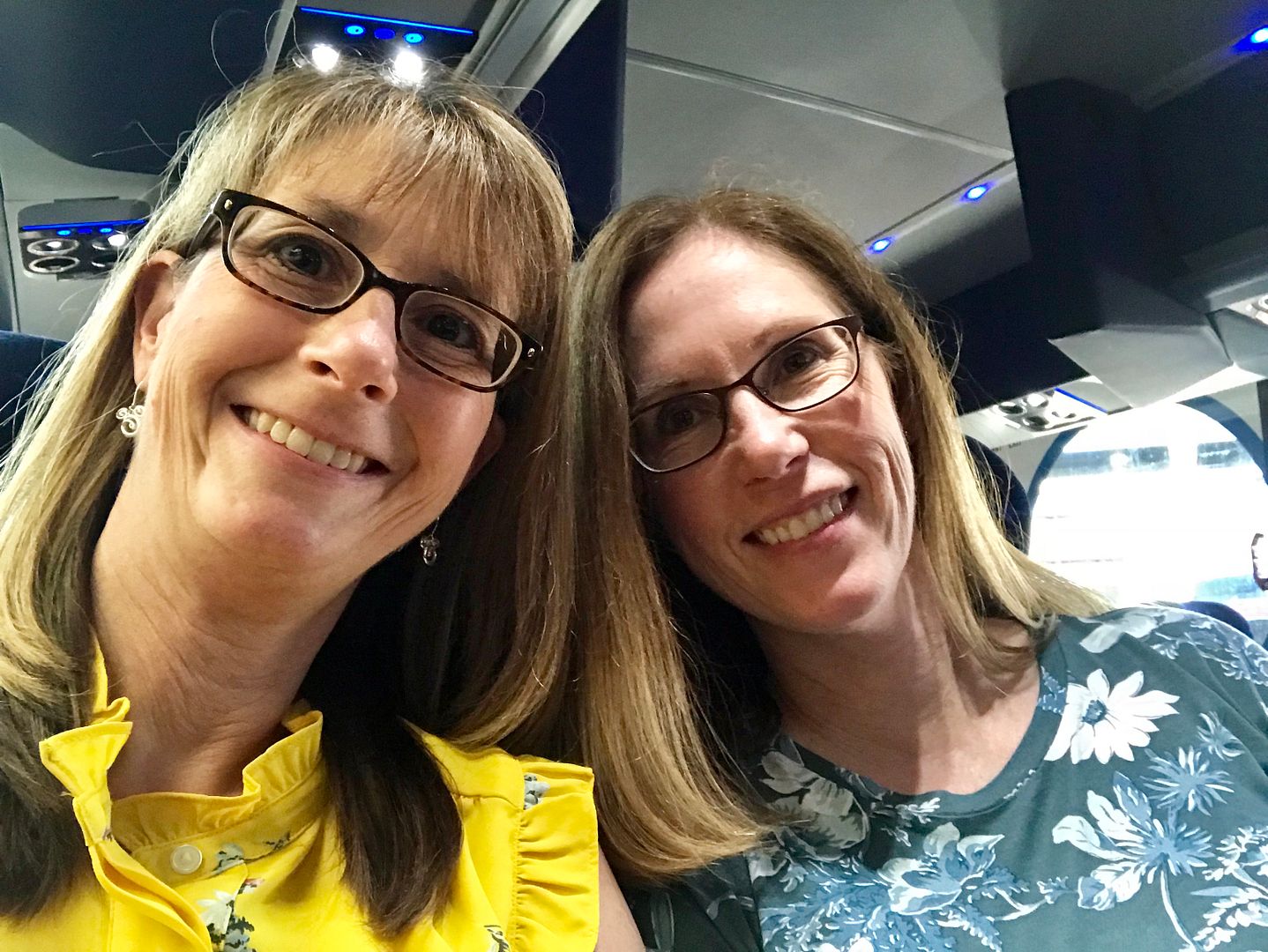 At 10:47 we received our room ready text. We were super excited about this because we would be able to freshen up a bit before heading to MK!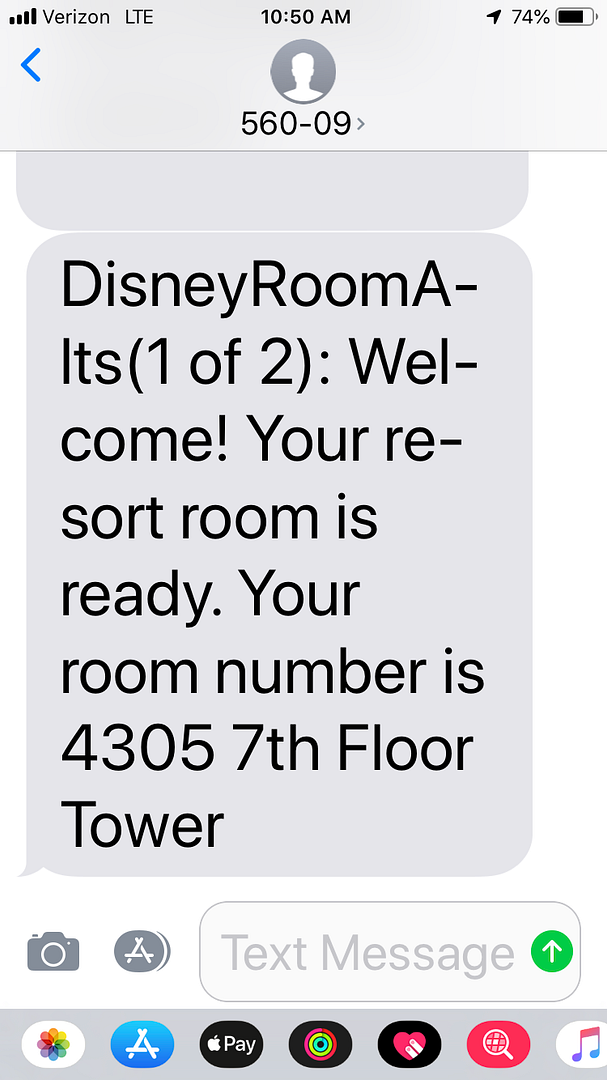 At 11:07 we drove under the sign and felt like our vacation had officially begun!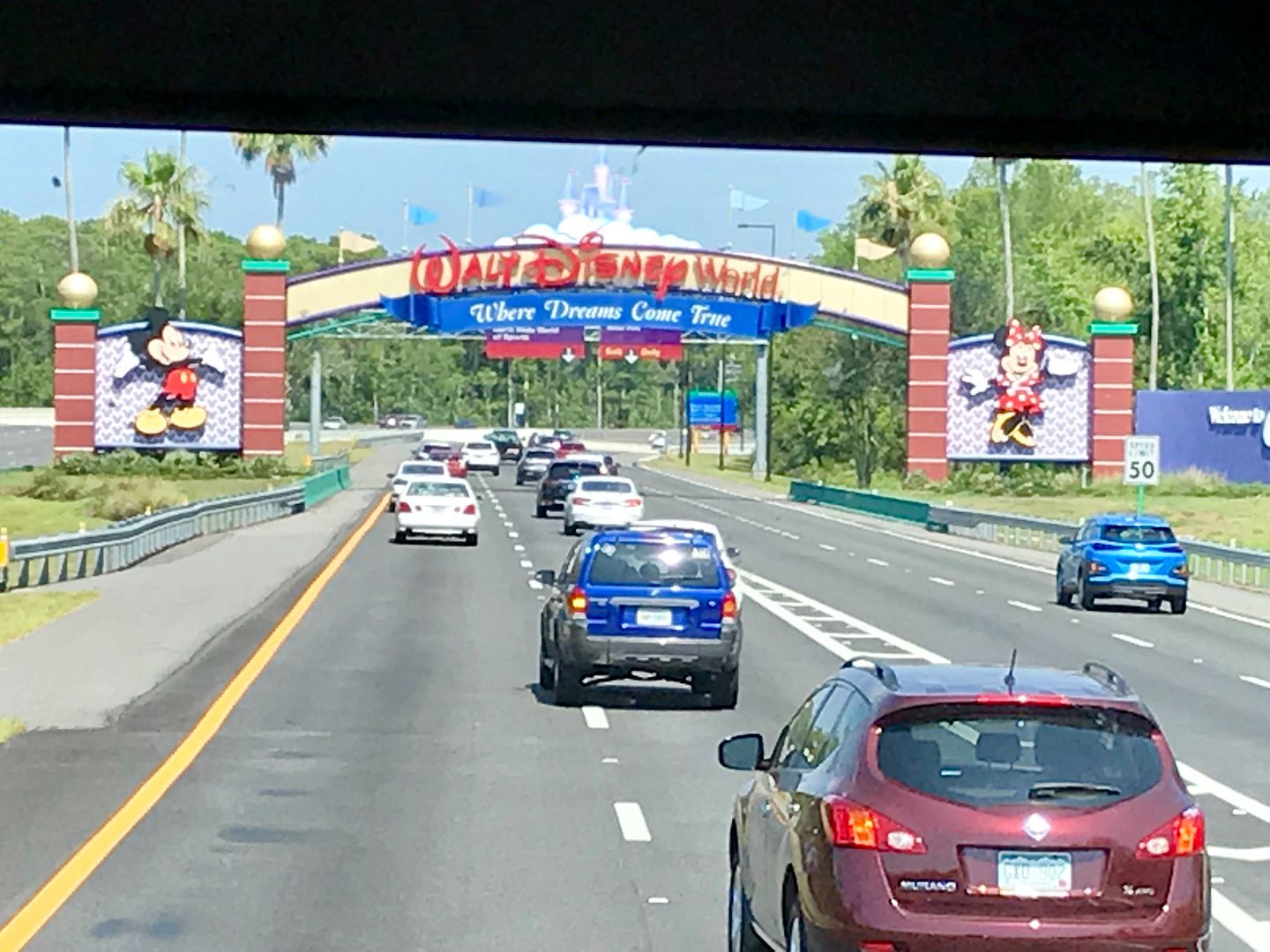 Up next: The Contemporary