Well-Known Member
Original Poster
Well, I have finally gotten to the task of sitting down and writing this. I know, took me long enough. The cast includes Myself, DH, DS (14), and DD--who had the good fortune of celebrating her 10th birthday on this trip. This trip was from June 11th-18th. We did a split stay starting with a Royal Room at POR, and moving to POFQ.
Some background here: DH sprained his ankle pretty badly, and would attempt the whole trip with his ankle wrapped, and one crutch. This would help set a slower speed than we are used to, but with the heat...Well, I'll get to it all.
This was our first trip flying United, and it was great. I didn't miss the SW cattle call at all, but everyone must not have gotten the memo. People were still trying to be in line first to get on the plane. Really not necessary when you have assigned seats.
This was also the first time our plane had no delays, and we would be at WDW early enough to hit a park the first day. Great start for DD's birthday! Got off the plane. First time I didn't get lost on the way to DME! Crazy easy to get to the right line. All 4 of us were waiting with absolute excitement, a whole trip ahead of us! Got on the bus, and the driver asked for a show of hands to figure out where everyone was going. And then we were off!
A light mist started, but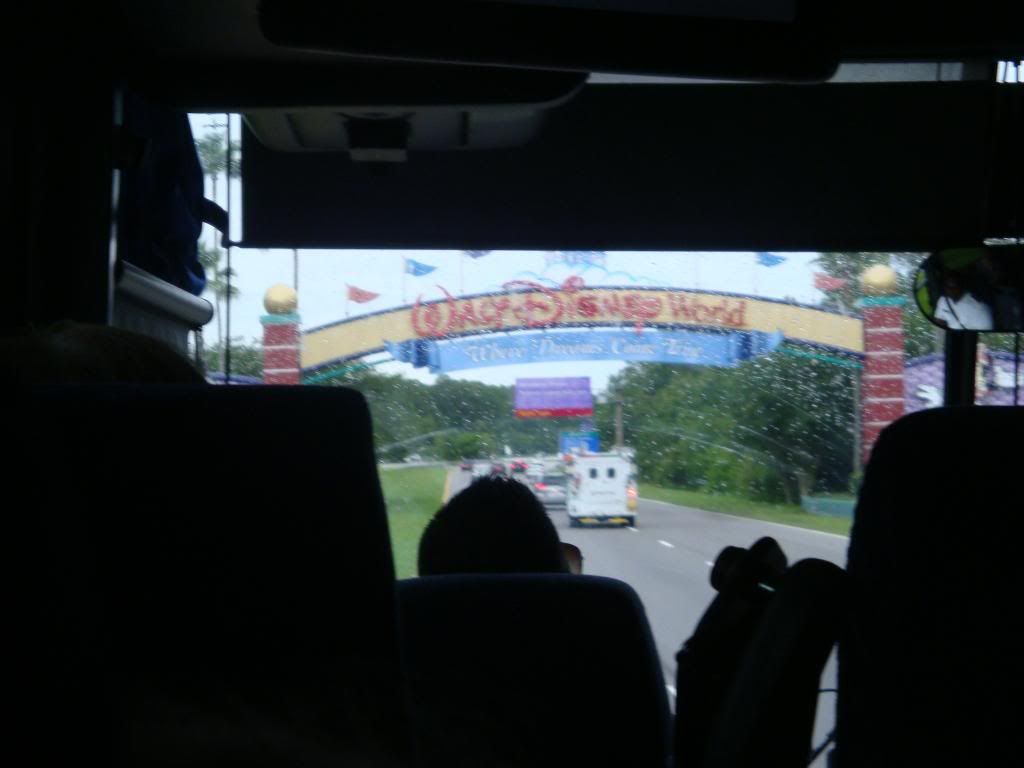 That just has a way of chasing the clouds away!