This trip report will cover our brief visit to Walt Disney World for the Christmas Festivities. For background .. my husband, Lou, and I are DVC members and previously made several trips a year to WDW. But we hadn't enjoyed a good visit for a few years - both of us had health issues which affected our mobility, and we relocated our full time residence from Florida to Maine - which meant travel to WDW takes more planning!. We are both retired.
While still not 100% on the fitness scale, we wanted to get back into the Disney Bubble, and Christmas time is the perfect time. I planned this trip as a gentle re-introduction for us; just a few days, a few nice dinner ADRs, and the Candlelight Processional. This would be a ride-free trip - or would it? I was nervous about the trip, but started reading trip reports here in the forum, and that helped get me excited about our upcoming adventure.
We arrived at about 3:30 pm on Monday, December 9th. We spent the previous night at the Embassy Suites in Portland, ME, and caught a 7:30 am flight. Our flights were good, and transportation from the airport was with Quicksilver Transportation. Our room was ready when we arrived and I was happy - my only request was a room close to the elevator. We scored 3009! Perfect ... oops, the Boardwalk numbers rooms from the END of the corridor. So we were the fourth room from the end of a very long corridor on the third floor. After a helpful discussion at the front desk, I learned that almost all of the one bedroom units are at the end of the building. How did I forget that? Oh well, we made the trek, had a lovely room, and it worked out fine.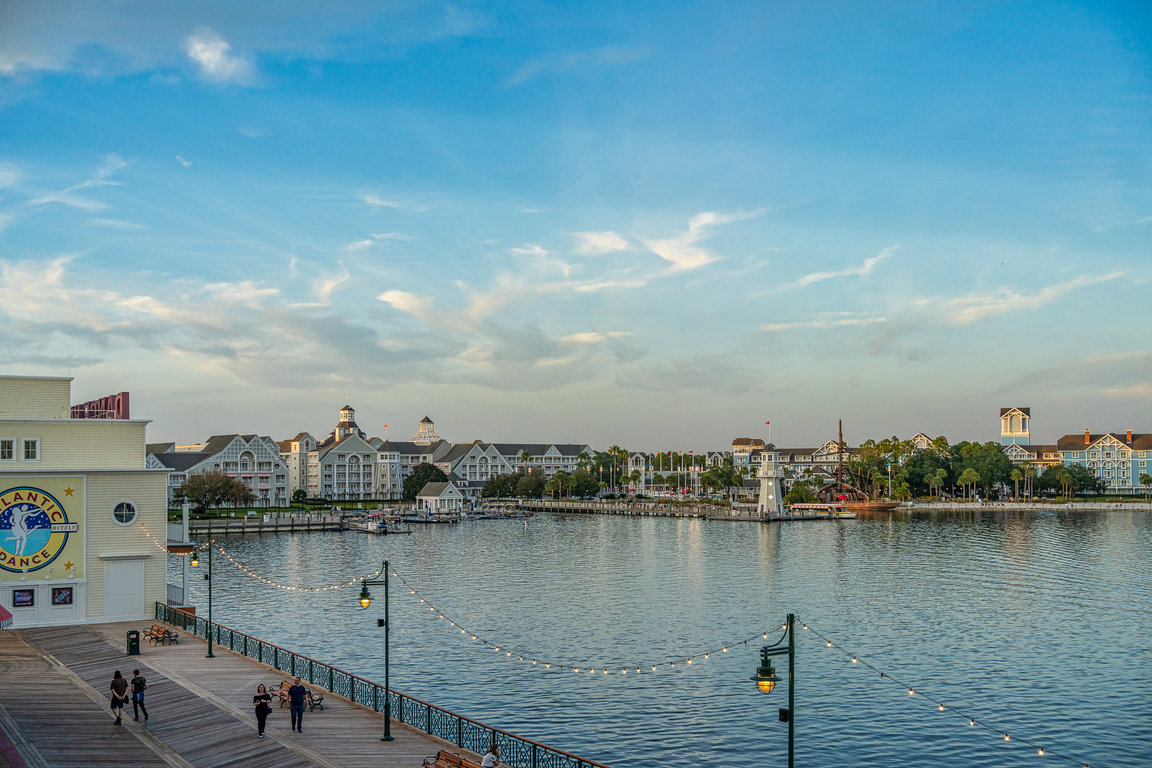 I forgot to take photos of the room, but we had a nice view of the Beach Club and the Yacht Club. Fair warning here ... one of the things I like to do at Disney is take photos, so this will be a photo heavy report.
Our first ADR was at Yachtsman's Steakhouse, so we soon headed over to the Yacht Club. The silver lining for our room location - we were an Easy walk from the Swan and Dolphin, and Yacht Club if we skipped the elevator and just popped down the stairs to the outside walkway. We saw the start of a nice sunset when we stepped outside: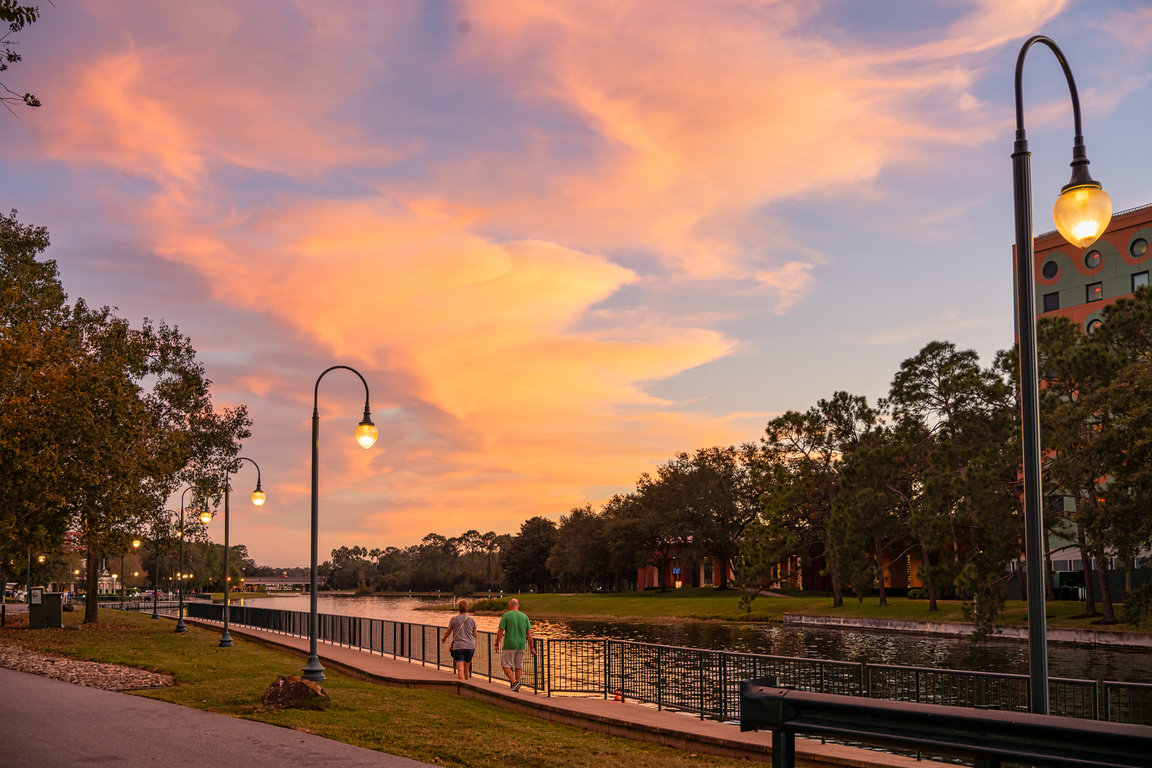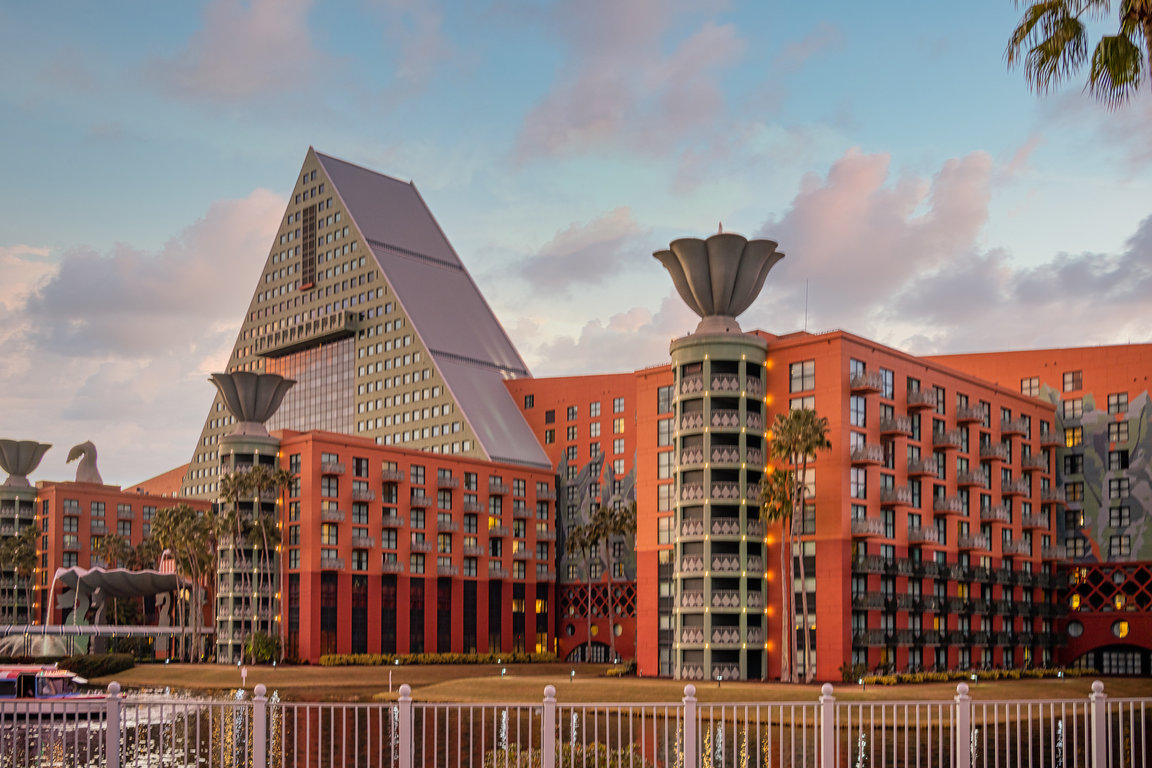 We stopped to enjoy the views, and I have to say, we were enjoying the beautiful Florida weather.
... continued in the next post