Well-Known Member
Original Poster
1-2, cont.
We arrived at Epcot and saw all the construction in person for the first time. Once we got past security we needed to activate our APs at the ticket window. The CM at the window didn't give us yellow AP cards, which we thought was a little weird, but we figured it wouldn't be a big deal since we have MagicBands...this will come up later!
We FINALLY entered Epcot as Passholders once again, and immediately went to The Land to get some food at Sunshine Seasons.
The veggie "chicken" korma is a good reliable option, and we also tried the vegan gyro. It was good, not great, but we really appreciate Disney increasing the number and variety of vegetarian and vegan options! We also tried a White Claw hard seltzer. They are all the rage apparently but we'd never tried them before. Did we like it? Yes! Was it worth NINE dollars??? NO WAY!!! But now that we know we like them we can buy them from the liquor store for a much more reasonable price.
Pretty soon it was time for our first FP: Living with the Land, aka the Vegetable Boat Ride!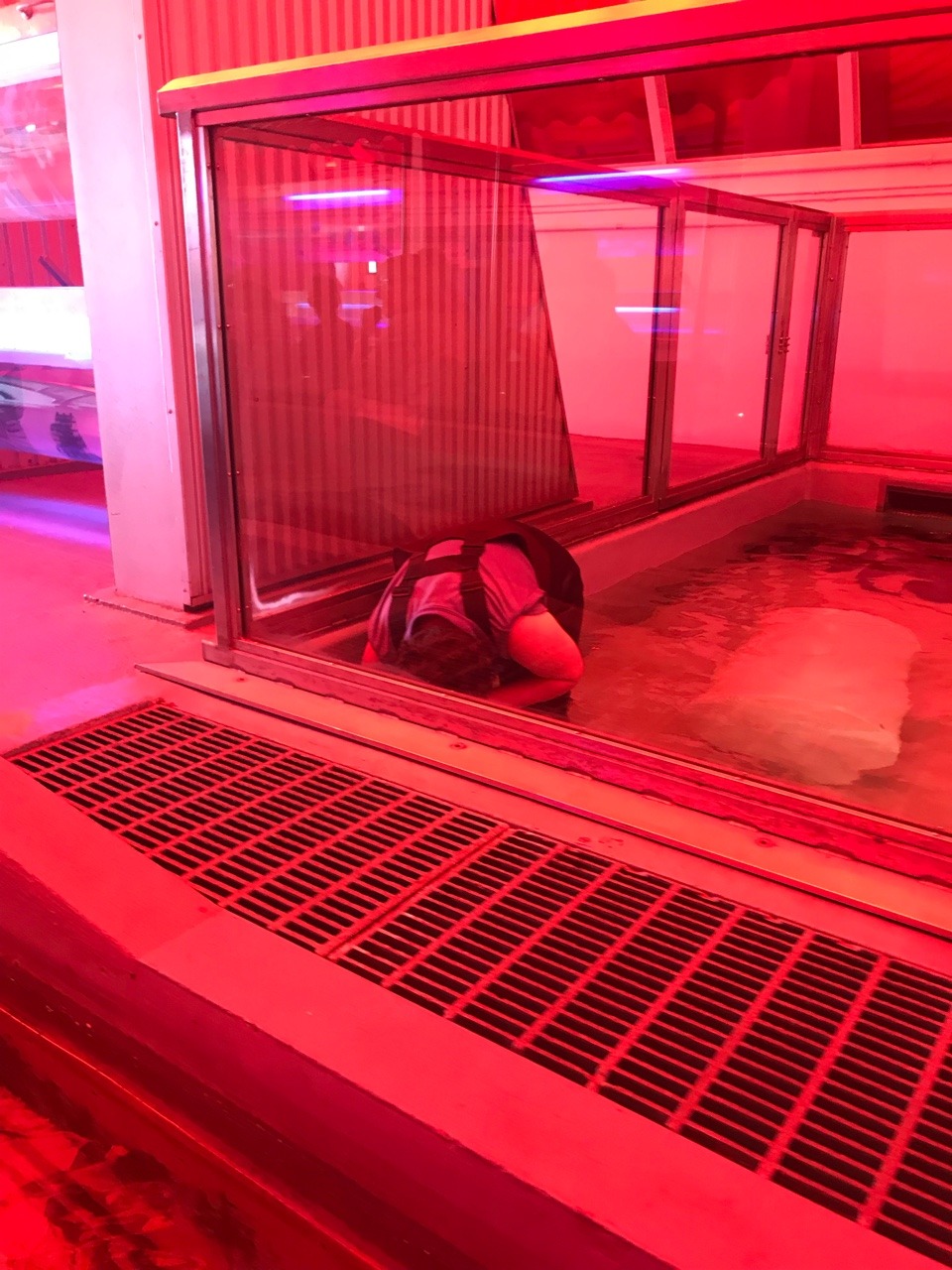 Uhhh...u ok??
Aren't pomegranates supposed to be red??
Mickey lettuce!
I
tomatoes!
This flower display reminds me of the Contemporary Resort for some reason!
We also had a FP for Soarin', which we rode next.
We knew we needed to visit Club Cool on this trip...
Oops, did NOT do a great job with my nails this time! Don't worry, I did a better job before the Big Trip!
We also had to make sure we saw the Fountain!
After a short time in Epcot we headed out the IG to catch the boat toward DHS. But not before taking a break from the heat inside a STORE!!!
Up next: Boat time!