Ivory Tower Squabble EST 2011. WINDMILL SURVIVOR
Okay, $45 on priceline

(that's 3 stars)

... and full disclosure, living in FL, I've stayed in places like this in the past when it was

just

me and it was just about a room to sleep in for 8 hours and knowing the area well enough, I knew what I was getting into (no drug addicts but no working remote for the TV, either). I understand it's a whole different ballgame as a couple, with a family, or not knowing the lay of the land pretty well, to begin with.

My point is, I've stayed in really nice places in the area and places that aren't so nice but the

smallest

room I've ever stayed in was at the Allstars. Those always felt to me like they were intentionally making them less desirable so there was no risk in people who could afford a moderate considering them and since they were Disney's first "budget" resorts, it kind of made sense that they'd want to be careful, there.

Unless they IKEA the... heck... out of them and try to position them as urban-cool compact, I don't think there's any way they can charge anything close to moderate resort prices... well, unless they really ratchet up moderate pricing (which could be where people start to look elsewhere for quality rooms) or start knocking down walls to combine rooms.

I've never stayed at Pop Century or Art of Animation but my understanding is, those rooms have more square footage. Maybe someone can say for sure?
I've stayed at Pop since the refurbishment. The quality of the furnishings are less than Ikea. They were not aweful but they were brand new, a month old in our section at best. The rooms are not getting cleaned well likely 'cause you get a discount if you choose to say no to housekeeping and the end of visit deep clean wasn't obviously happening like Disney of yesteryear. I'll look tomorrow and see if Birnbaum still gives the square footage hey once did but Pop was wall to wall with their funky shelving/night stands and even in the bathrooms which was cheap and lacked any character. On one of our dressers they skimpy partical board layover Formica was already missing from the dresser exposing the pressboard-only a month old. My adult kids have multiple pieces of Ikea furniture, Pop is no where near the quality of Ikea.
Flamingo Marriott quality of rooms is leaps and bounds above the values along with the amenities, mattresses, furnishings, pool and bar/restaurant quality. Flamingo only transports to TTC and a round trip of $5. We found Uber cheaper and a better option for $6-10 and more timely than Disney Buses at any time of the day. No resort charges for hotel or cars
I was in Disney for multiple reasons for a month in April May last year. I returned to Pop after an extended stay at Flamingo before returning home a few days later. It took room #3 before I landed in one that was clean or lacking bugs. (Fairness bugs were mosquito infested type in room 2) but the floor in room 1 was immediately apparent. The manager was sweet and escorted me from room 2 to 3 and genuinely felt bad that it was 2 am before they found a clean bug free room for me. So I hold the standards of Flamingo in high regards.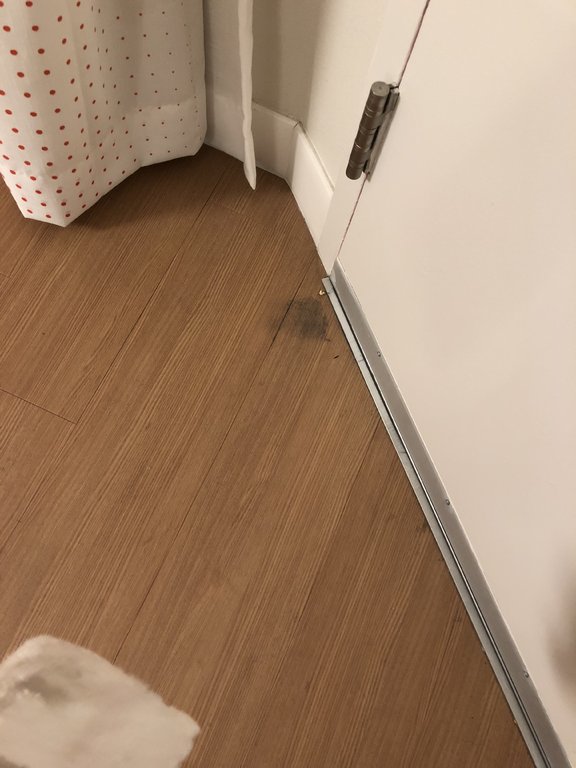 Floor dirt