Well-Known Member
Original Poster
Phased Opening Dates 2020 - Ride additions (2021/2022)
It's that time again, in the same vein as the Galaxie's edge thread, we need a dedicated construction thread.
This thread is NOT meant to discuss whether
Star Wars
Marvel Land has a place in
Disneyland
DCA, the loss of Bugs land, your thoughts on the direction of DCA, your undying eulogy of love for Heimlich's Choo-Choo Train or again your hatred of Mission breakout. Please instead see
Upcoming Marvel Land
,
Bye Bye Bugsland
,
Mission Breakout Review Thread
for excellent ongoing discussion of those topics.
Construction photos, concept art, specific details regarding the contents of the expansion, aerials and generalized speculation about the above are all appropriate. Expect topic drift to set in around 2019 though....
Rumours pertaining to the roll out and content of the land can be seen here:
Disney Tourist Blog
Speculation from our own forum states two attractions are slated, one involving the Bugsland Theatre Space, one involving the Timon lot. Previous incarnations included a Spiderman pendulum ride, which seems to have been sent to the back burner. Long Standing rumours relate to an Avengers coaster potentially in the similar vein to the new Guardians Coaster in Epcot. However, both rides appear to have been phased with capacity concerns being cited by our
@TP2000
Expect the land to initially be headlined by Mission Breakout.
Edit Addition: This is a really good (BRIEF) to read thread to catch up on some of the internal logistics of how Marvel is being handled between various resorts. There is a consistent push towards NO clones.
https://forums.wdwmagic.com/threads/how-will-wdw-fit-into-the-marvel-theme-park-universe.927552/
Construction walls are officially up around the Bugsland Theatre. The Rest of Bugsland closes Sept 4th.
[B]RyanTheme Park[/B]‏ @Ryanthemepark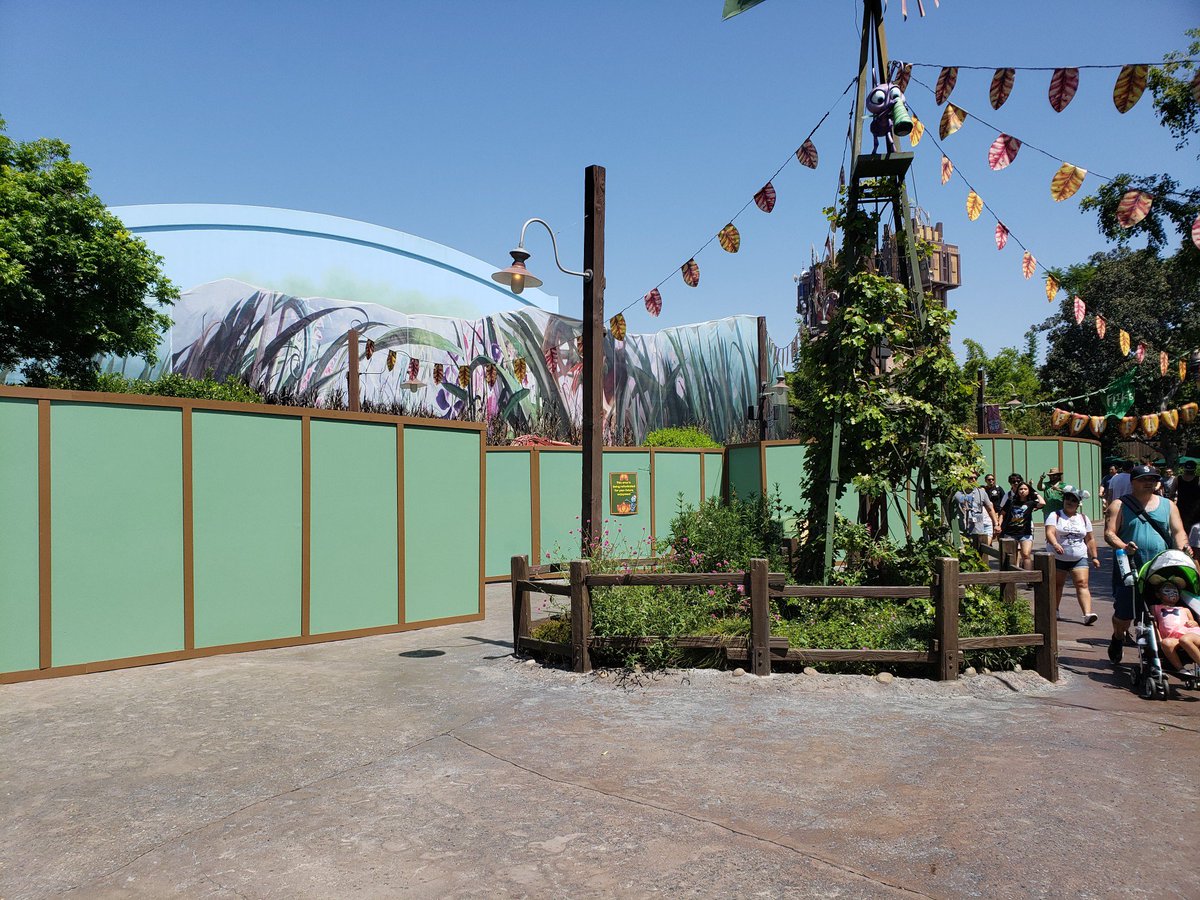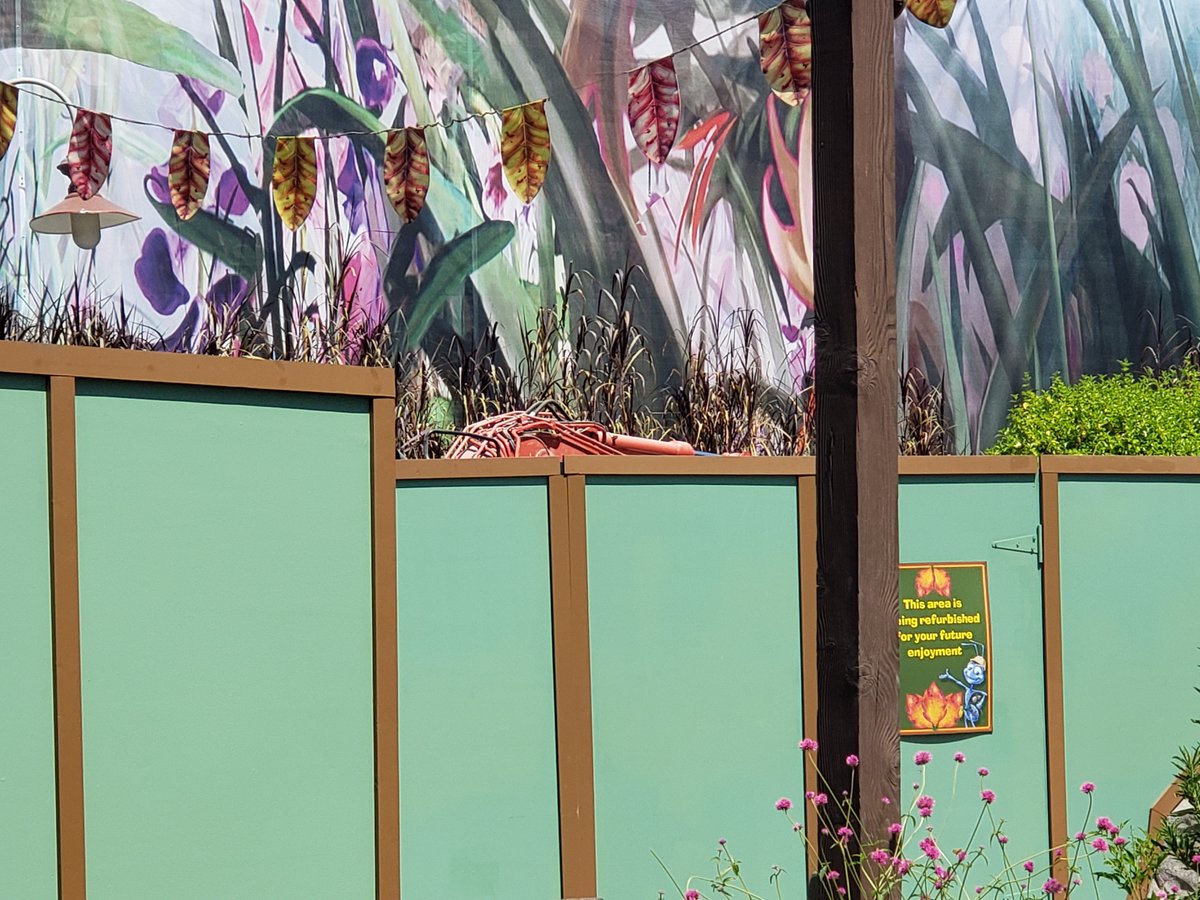 Screengrab Courtesy FreshBaked
Last edited: