Two weeks ago today, I returned home from the most surreal Disney vacation I have ever experienced.
During my last visit in February, I couldn't have imagined having to wear a face mask and have my temperature taken before being allowed into a park. "Social distancing" wasn't part of my vocabulary. Hand sanitizer was something I carried in a little bottle in my purse, not something in giant containers at the entrance/exit of every attraction.
No park hopping? No Fastpasses? No FIREWORKS
?!! Not even on my radar screen.
Like a bolt out of the blue, the pandemic struck and life was dramatically altered. For everyone. And there is no Magic Mirror to tell us when it will be over. For me the pandemic has been a reminder to take nothing for granted ~ and that there can still be joy in the darkest days.
My name is Tuvalu and I have been a WDW annual passholder for nearly 25 years. I was raised on Disney and so were my children. The parks have always been my "escape" from real life. Could they still be an "escape" in the midst of a pandemic? After months of quarantine, I was ready to find out.
My daughter Em was my travel buddy. My husband Woody had reservations, but not for our safety. He was concerned we'd struggle with the restrictions and disappointment with all the changes. He wanted us to come back happy and wasn't sure we would. Truthfully, I wasn't sure we would either. After much research and due diligence, Em and I felt prepared to embark on a vacation with few expectations.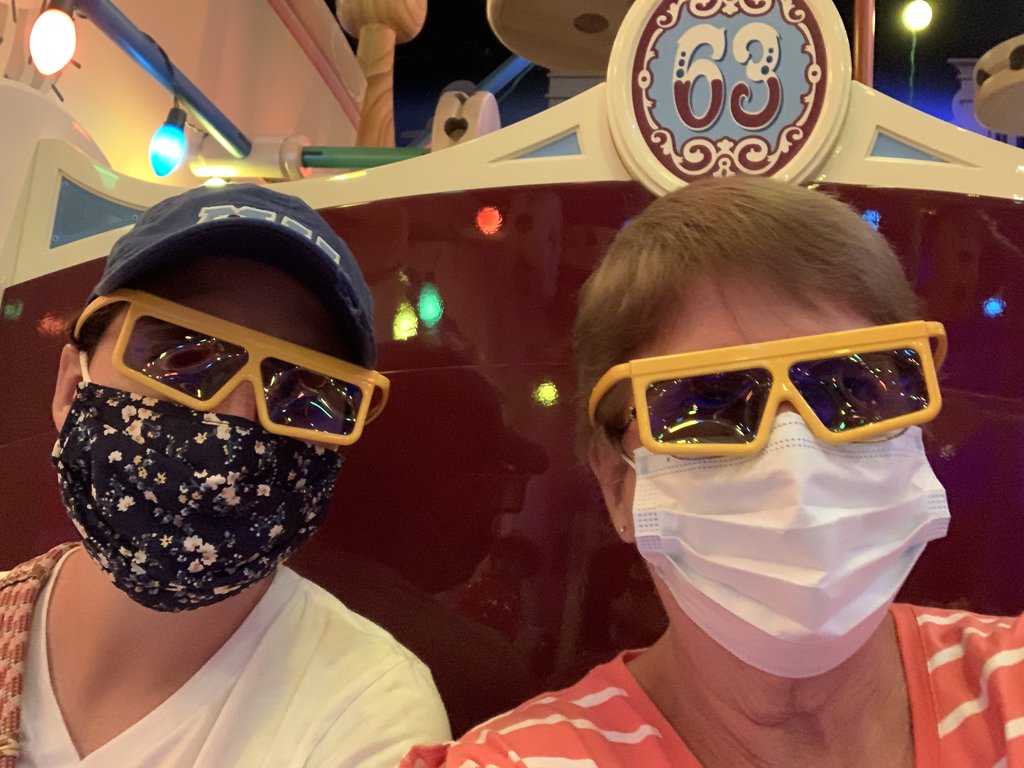 Full disclosure ~ I've wrestled with writing a report of our trip. The pandemic and subsequent events have caused much division on this
Disney fan forum.
I've always considered the trip reports section to be a "safe space" and hope it stays that way. My goal is to provide entertainment to the reader, nothing more.
With that in mind.....