Well-Known Member
Original Poster
Hey All!
So I finished my Quarantine Project this past weekend and had a feeling you guys would get a kick out of it - I've been a longtime collector of the Monorail Train Sets sold in the parks, and used to stare in awe at the old setup in Once Upon a Toy at the formerly-named Downtown Disney. Over the years I was able to complete my collection of the different Playsets, from The Haunted Mansion to Space Mountain and beyond, and always wanted to set up my own Mini Walt Disney World and fill in the gaps between the playsets with Models of my own making. By the time I'd actually gathered the skills to even attempt something like that I was out in the working world and couldn't make it a priority.
Cue lockdown! Suddenly for the first time in my adult life work wasn't standing between me and my silly dream project - so I went for it! And I went hard. Maybe too hard.
Since lockdown made it difficult to pick up new supplies, much of the new pieces were made exclusively out of leftover materials hanging around my workspace. Scraps of cardboard, pieces of foam, and lots of hot glue.
I wouldn't call it a Scale Model, since the scale is all over the place working backwards from the varying sizes of the Disney-made pieces, so it's really more of a caricature. I reached across years in choosing which attractions to represent - they range from all-time classics to long-gone favorites, and even some new rides that have very recently opened or are currently under construction at Walt Disney World.
I finally pulled it all out over the Fourth of July weekend and set it up the way it was meant to be seen - outside in a wild, sprawling mess, an enormous plaything, glowing in the night while the Monorails glide through it. My own little Small World. I'm just glad I was able to get it done before the real one opened back up. Hope you guys like!
Shoutout to
@marni1971
who offered assistance in working out the Epcot portion of the model - Thank you!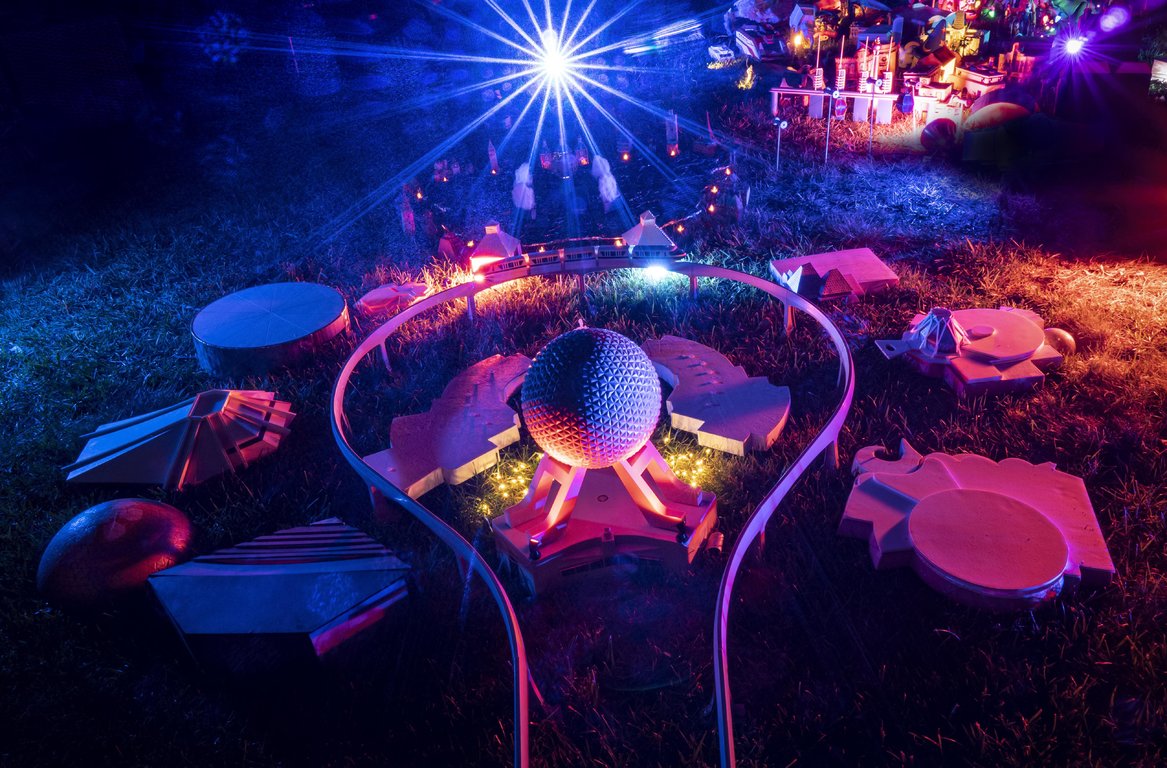 Aaaand a Video Tour for good measure: