Hello WDWmagic friends and welcome to another TR. For those who are new or those who need a refresher I am Erica and I am known for love of Disney trips, travel mishaps and obsession with cheese fries.
My last trip to WDW was in May 2019 and of course I have been plotting how and when to get back obsessively since then. Our next WDW trip will be in September 2020 for a very special birthday and include more extended family. The trip has been in the works for a long time coming but I felt like a year and a half between trips was such a long time to be away from my happy place.
I attempted to plan a quick Fall trip for myself and the kids with my sister but the dates would have worked out to one day in Orlando flying in and out on either end. I was super bummed that it didn't work out.
In November, R took a long trip to California to visit his dad and participate in a video game convention (people think Disney is a weird hobby?). I wished at the time that myself and the kids could join him but I had too much going on with work.
A few weeks later, I started looking at prices for WDW and Disneyland for winter. We decided on Disneyland so that we could combine a visit with R's dad..and really so I can do this again:
Our dates worked out to line up with California Adventure Food and Wine Festival, and with our September trip already booked, we will be hitting Food and Wine on both coasts this year.
It has been over 2 years since we last visited Disneyland but here we are on our last trip there: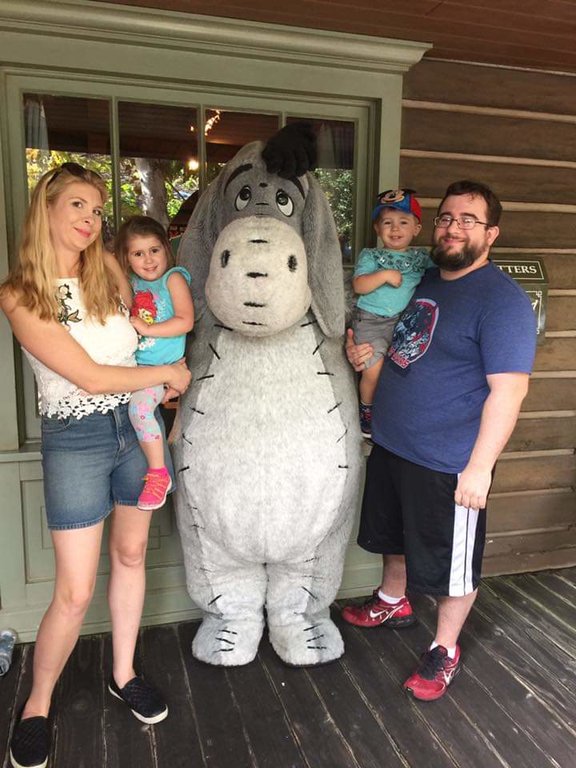 I have everything for September planned out over multiple spreadsheets but this trip we have zero concrete plans other than a hotel room and rental car booked and we are leaving TODAY! I am so excited to see what this trip brings and crossing my fingers we get to join the resistance. I will attempt to go semi-live for this TR as my kids still need plenty of downtime in the room and I can't sit still for a second on Disney Trips.