After much hand wringing, looking at a ton of different Apple Watch stands or combination stands, I finally made a decision. Here is the stand I chose,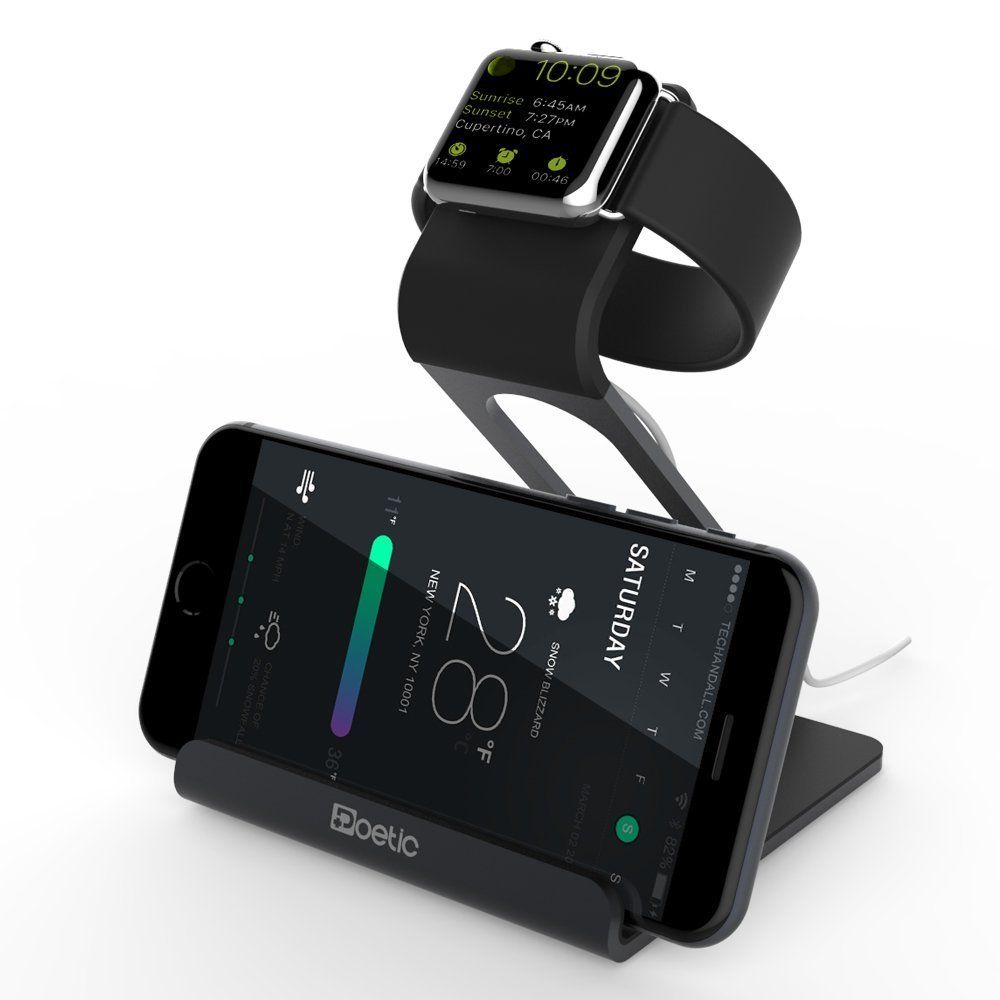 It's $19.95 and I really like the way it looks. I wanted something to hold both my iPhone and Apple Watch and this is exactly what I was looking for. It's not suppose to ship till around July 15th, so I have a while before I actually get it. Once I do, I'll post some pics of it.
So I received this on Saturday and I hate it and I'm returning it. It doesn't hold the watch at all, that upper portion is made out of soft silicone. Its backed by a flimsy piece of aluminum and it won't hold the watch in any direction, even with the watch strap closed and as tight as can be. So this is a bust for me, back to the hunt. I'm thinking about either making one myself or getting one that sits low.