Hello everyone! As many others are also grieving the trip that never came to be, I wanted to try to post about our trip from April 2018! To start, some info on how I got to this point! My little family has been planning a trip for
April 22nd-April 30th
2020 since a few days after my youngest was born (4/21/19). My little family includes myself, my boyfriend J, our daughter baby K (almost 1), and my 2 older kiddos from a previous relationship, Son D (9) and Daughter A (14). Here's a pic of the 3 kids shortly after K was born.
I had been dreaming of taking K for her first birthday, and her dad finally agreed to it come October 2019. I booked a room only at CBR when I received a returning guest discount code for spring of 2020. The flights were then booked as soon as they were released about a week later. The 5 of us had been looking forward to the trip and planned everything down to dining ressies and fastpasses. Room requst faxes were ready to go, and we had every day planned down to the minute. We were coordinating with a friend and her family's yearly vaca and couldn't wait to take both our newest additions at the same time! Their son was born in November so would have been almost 7months for the trip. Obviously craziness has happened and has pushed both our families to reschedule, so at this time we are currently booked for mid September which which will now land on my DS's 10th birthday and my friend is waiting until November and her little guy will hopefully get a 1st birthday Disney trip!
Due to all of this I am ready to relive our April 2018 trip!
Please join me as I go back in time 2 years t
Day 1-
4/24
It was the first Disney trip for J, and somewhere between 10&15 for D, L & myself. I had began planning this trip in September of 2017. I decided we needed to save a little money so booked 4 nights at Pop ( A first for us all) and 4 nights at Coronado (The usual resort for me and the kids).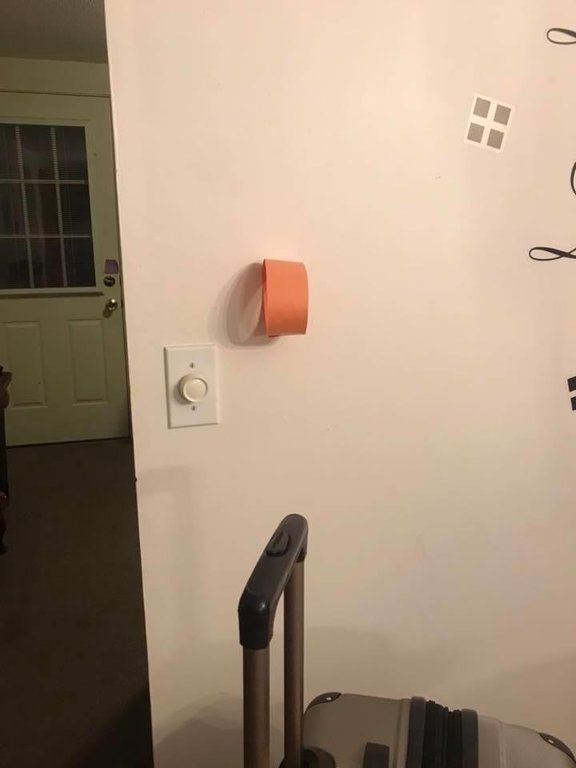 The trip began
@ 5am
with our flight out of our small local airport in Manchester NH. We arrived in plenty of time and relaxed at the gate until it was time to board.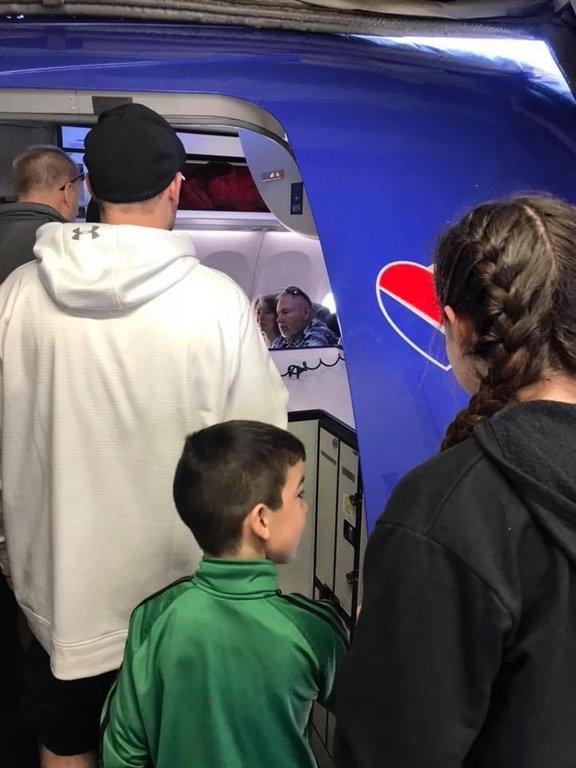 We fly Southwest. I enjoy the cheap fares and free baggae. With the 4 of us we didn't bother with early bird checkin and we all were early B boarding. We managed to get 4 seats "together" near the back of the plane. A row of 3 and the aisle across from the 3. After an uneventful flight we landed in Orlando about
11:15am
.
All aboard the Magical Express and we were off to Pop!!! Upon arrival the room we were originally assigned to wasn't ready in the 50's building facing the pool. I decided that we would rather have a room that was ready and so we were placed in the 70's section. We made the short walk over to room with a fewquick stops to play along the way.
Our room was on the 4th floor facing the foosball area. The room was clean and plenty of room for the 4 of us. We didn't take advantage of the fold down bed as we just left it down the whole stay but its a nice feature for anyone staying who benefits more from a table than a second bed.
After a short rest we left to the bus stop and were on our way to Epcot! First Park of the trip! And J's first park!!