This trip was quite the change of pace for us!
Here's our main cast. Loco, A, and our niece C.
C is 10 years old. For a little back ground, when C was a baby up until she was almost eight she lived across the street from us. Needless to say we were quite close getting to see her every day. Unfortunately after her parents split up, they sold the house and she lives about 30 minutes from us now. Not far, but we don't get to see her nearly as often as we once did. We were all three excited to get to spend so much time together again on this trip. I was interested to see how she would handle Disney. She's at that time where she's kind of in between being a kid and a big kid. Anyways many of you read the pre trip and updates, so let's get down to business!
Day 1
Our last several trips we've taken a road trip and driven the entire way through the night. While this can be exhausting, it makes for a much faster and easier drive than trying to do it during the day. We would use this same tactic for this trip, hoping that C would be able to sleep for much of the trip. I stayed up super late and was able to sleep until nearly noon on the day of our departure in preparation for my long drive.
We picked up C around 5:30 that evening and were on our way!
We made a stop about an hour in for some Chick-fil-A and potty break at target(the CFA was so full it was easier to go into the target next door).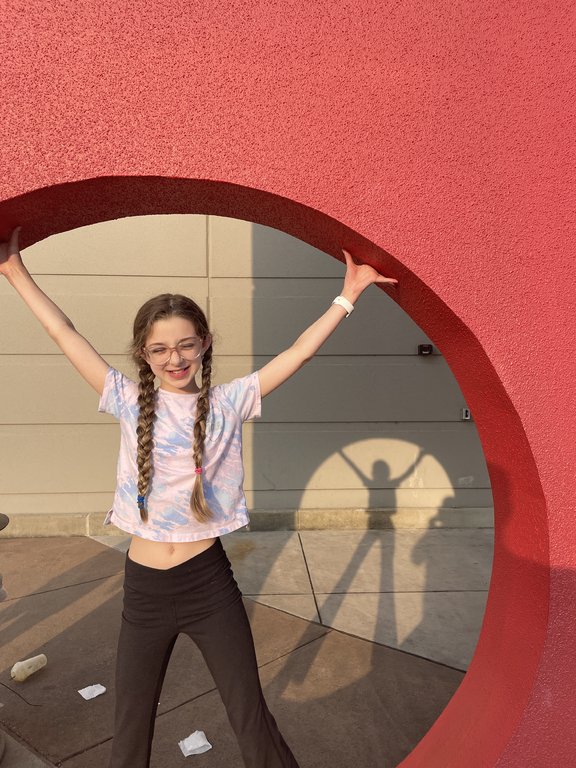 Soon we settled in on our journey across the gulf states. Fortunately C and A both fell asleep around 10 PM and I was able to push through most of Mississippi without stopping. We reached our halfway point at around 2 AM! It was a much needed break to stretch my legs for a bit.
The drive across the Florida panhandle is easily the worst/most boring part of the trip for me. Thankfully A was awake from her nap and kept me company during that long stretch of desolate highway. Shortly after sunup we made it to our next longer break in Live Oak, FL at the Busy Bee, a store similar to a buc-cees without as much fanfare(and higher prices). C had done a great job of sleeping through most of the night, only waking up for the occasional bathroom break.
After our morning stop we were almost there. C's excitement only grew as we approached the welcome sign!
A wanted to take a look at the character warehouse store, so we headed over to the outlets first. I'd never visited the outlet mall, and having visited them once, I think I'm good for another 20 years or so!
C found some ears she liked for only $7 though, so that was at least something.
Some food court pizza for C's lunch. I had a chicken sandwich from somewhere that I don't remember.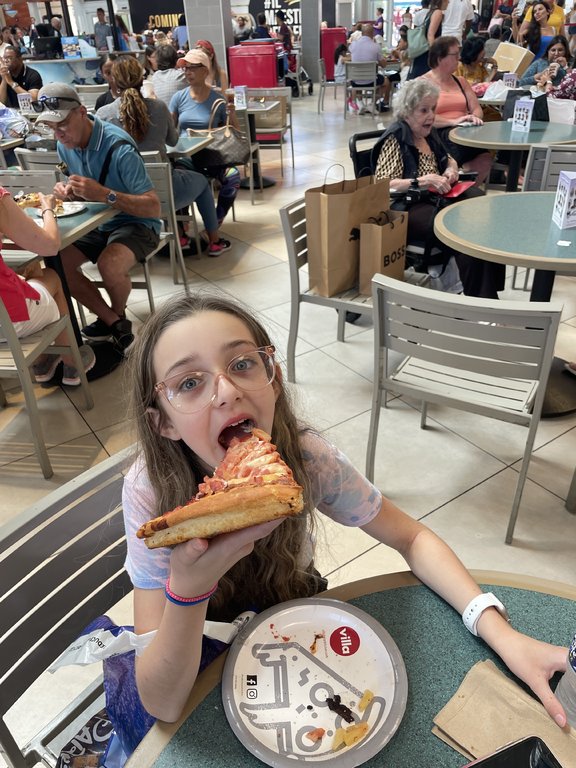 We stopped by OKW on our way to the boardwalk to pick up our magic bands. We'd added a night at boardwalk last minute, so the bands were already at OKW. We were able to pick them up without any issues.
We finally decided to head to boardwalk and maybe grab some pool time.
Our room ready text arrived right as we drove by this sign!