Welcome, Welcome, Welcome to our special Covid Labor Day weekend…
I used to post quite a bit on these boards but haven't posted a trip report in at least 7 or so years so I think an introduction is most definitely in order…
I'm Jess
A few stats:
Favorite Park – Epcot
Favorite Disney character – Ursula
Favorite Attraction – Spaceship Earth
Least favorite Disney things: Animal Kingdom, Country Bear Jamboree and Piglet.
Traveling with me is my forever adventure buddy – my husband, Bill.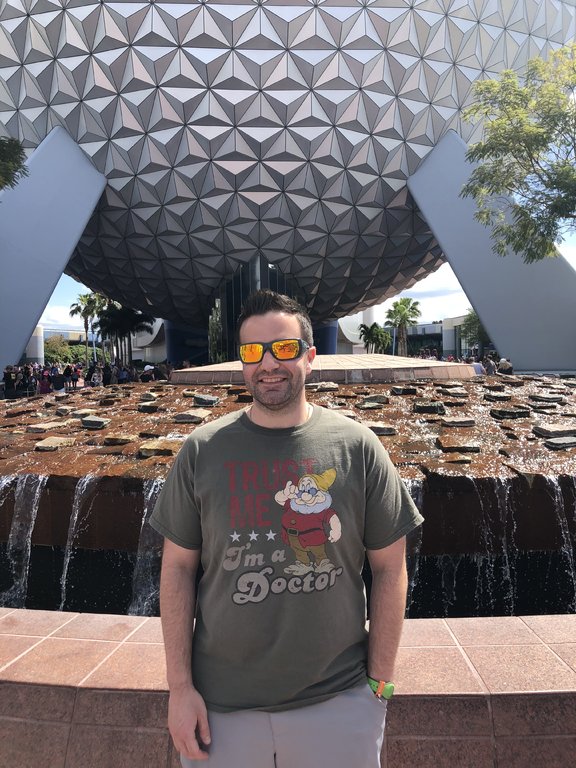 Huzz stats:
Favorite Park – Magic Kingdom
Favorite Disney character – Pooh
Favorite attraction – Haunted Mansion
Least favorite Disney things: The heat.
A little backstory: So we've been together 12 years…married for 7 and have pretty much traveled only to WDW or Disneyland (and a Disney cruise) for most of the vacations over the last 12 years.
Then in 2018 – we moved to Tampa for my husband's surgical fellowship. We lived there for a year and went to Disney at least once a week. Well, I went at least once a week – Bill was obviously very busy but luckily I had my Disney bestie to keep me company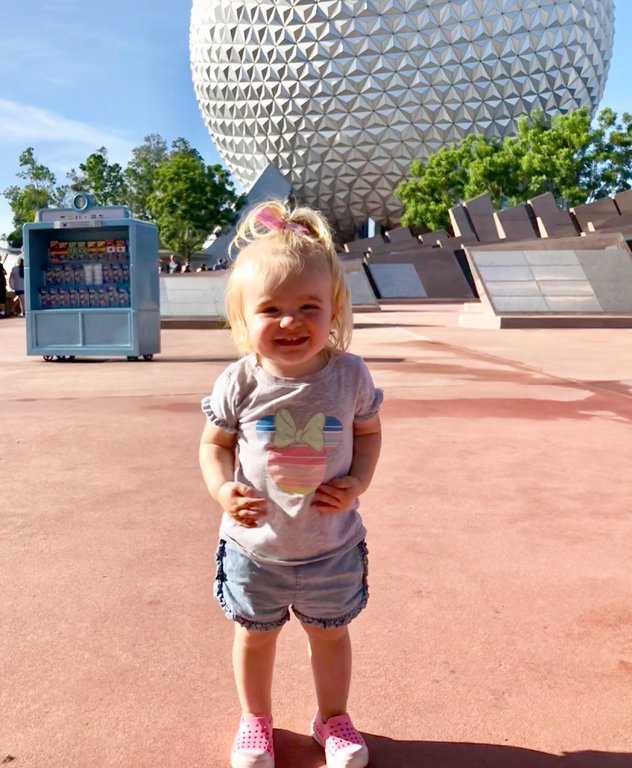 My daughter Cameron…who if you couldn't tell by the title...did not join us on this trip. Too much going on plus she's 3 and will not wear a mask and will not not touch ALL the things.
We had many fun Disney adventures over the year in Tampa. We moved back to Pittsburgh post fellowship (both of our families are here) and we've gone back to Disney a few times since…our last trip being in January 2020….
Baby Yoda…I mean baby William was born in March - about 4 days before the parks closed…he was not happy about it.
He also did not make the trip because its hot. And he's a baby. And we're in a global pandemic. And Mama needed a break. I was craving the magic!