Helllooo friends!
It's been a while. A very long while. I have followed many of your reports and lived vicariously through you so thank you all so much for all the time you put into your reports.
But now it's my turn.
Or our turn.
We've earned this. We have all been through a lot. So what do you do when you're planning your first holiday in 2+ years and you really truly need to relax and only look after yourself for once?? Answer: You don't invite your husband and kids
.
Here are the players in this report: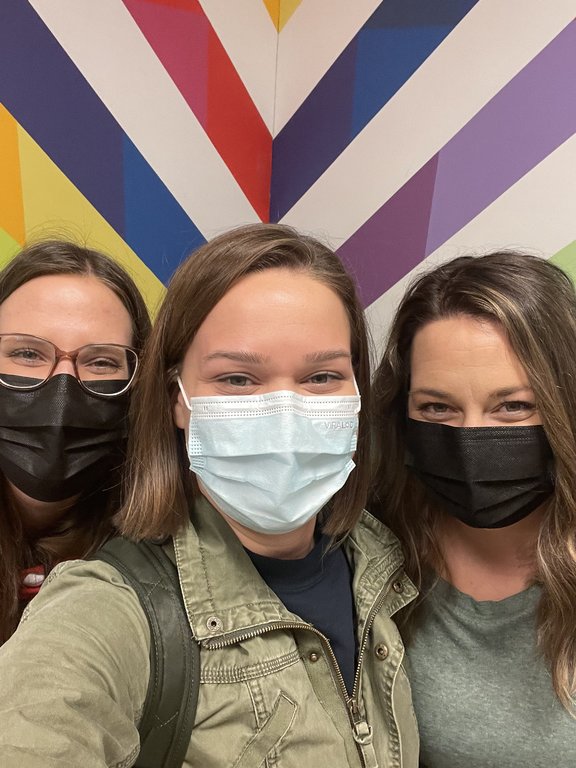 On the left we have my younger sister
@AKemily
(or I could call her dear sister "DS29" if you like
@wdisney9000
), myself, and my older sister Kaely ("DS34")
. Maskless pictures to come but this was our first airport selfie and you still have to wear masks in airports here. We hail from Manitoba, Canada.
As
@Tuvalu
likes to mention, the Canada pavilion in EPCOT is beautiful. This is what the real Canada looked like this month: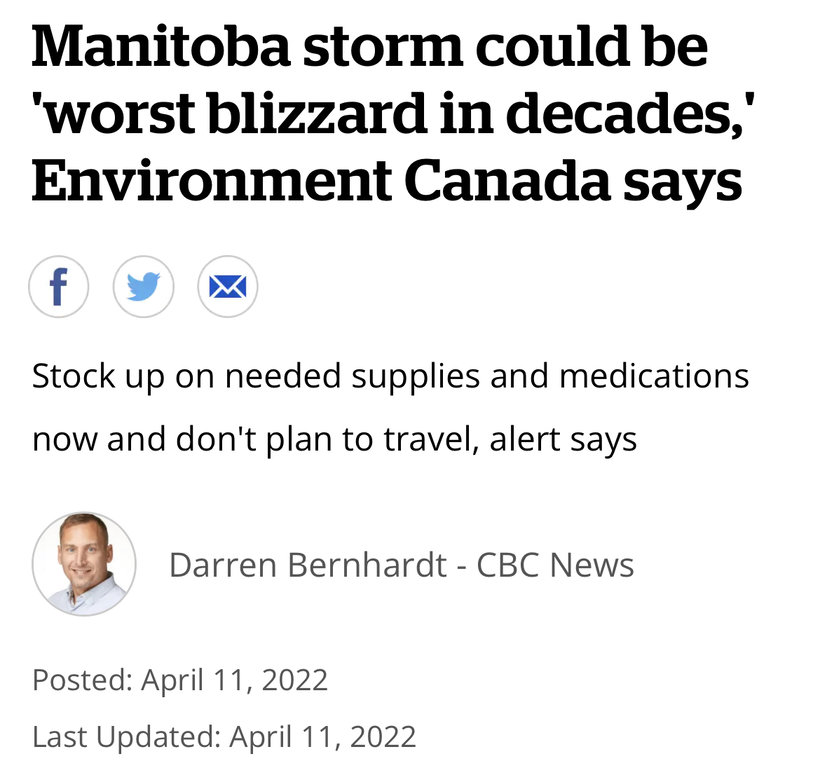 Well, spoiler alert, it was not the storm of the century although in very non-Winnipeg fashion it shut down schools and everything else in the city for 2 days. But luckily it did not affect our trip.
So we continued to plan. Thankfully on April 1 they dropped the test requirement to return to Canada, however we still need a test to fly into the US. We would not need a test to drive into the US. So we booked our tests,
@AKemily
who has not yet had covid hunkered down and was not allowed to leave her house for 2 weeks for risk of catching covid, and me and Kaely slapped our masks back on and did our best to avoid a re-infection.
Yesterday afternoon we all did our virtual rapid antigen tests with our breath held and - all negative!!
We did a LOT of tests this week to prepare and try to calm our nerves. I have summoned the artistic skills of
@amjt660
and I present to you this work of art:
That's only a very small portion of the tests we did but you get the idea lol.
So the big question (maybe you didn't even ask this question yet) - where are we going?!?
Well, in honour of
@AKemily
30th birthday we are doing her first trip to - DISNEYLAND. California, that is. Kaely and I have both been in the past but each only for short 1 or 2 day trips. So it will be the first time we get to soak it all in.
We flew this morning from Winnipeg to Calgary and are now waiting for our flight to LAX. It's delayed so far by almost 3 hours and we were thisclose to being able to switch to a flight to Santa Ana but it didn't work out.
I don't know how "live" I'll be able to do this but stay tuned and I'll try to provide some snapshot updates as we go!
Also, I fell off my suitcase this morning when we were waiting in line at the airport and if I don't post this picture I know Emily will so here you go.