Hello Humans! And if you're reading this on the day I'm posting it, Happy Halloween! If you're reading it November 1st or later, Happy Holidays! While I don't normally decorate our house for the holidays until the weekend before Thanksgiving, I absolutely start listening to Christmas music on November 1st...and I may be listening to it now as I type this...you know, to get me in the right mindset for this report.
Before we get down to the details, I'll share some family/Lincoln updates first. Since our last trip, we've had a busy summer and fall, with lots of outdoor time for Lincoln (his favorite place to be is "oushide").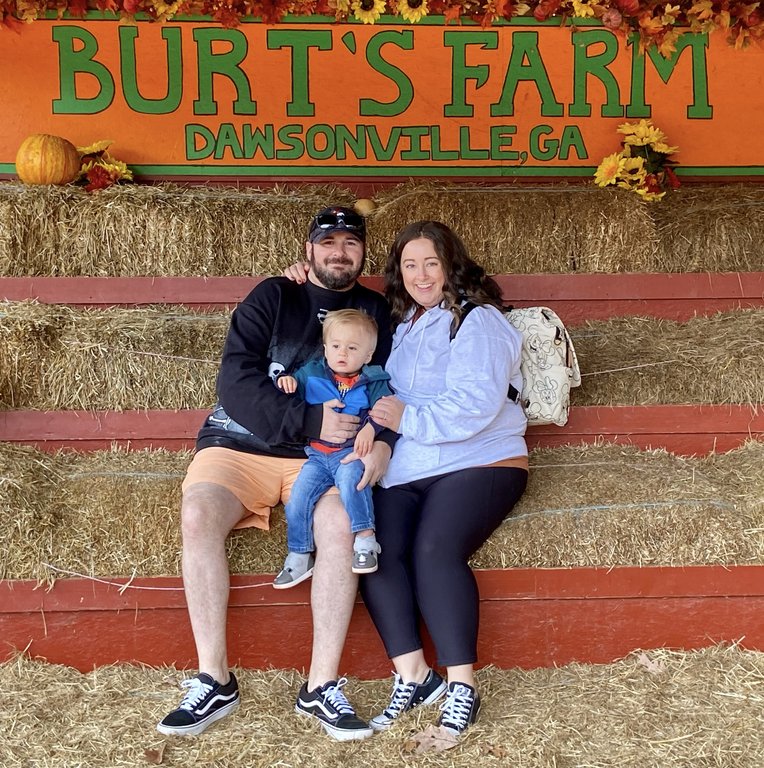 Lincoln has started walking, and now running. He loves the independence, but it makes me a little nervous in a crowded place, so I'm looking into purchasing a toddler leash. I'd rather have a leashed kid than a lost kid. My mom and I took him to the Tennessee Aquarium a few weeks ago, and since it wasn't terribly crowded, I let him get out of the stroller and walk a bit. He also figured out that he can "push" the stroller, and that's all he wanted to do the rest of the time we were there. I can't wait to see how that plays out at WDW.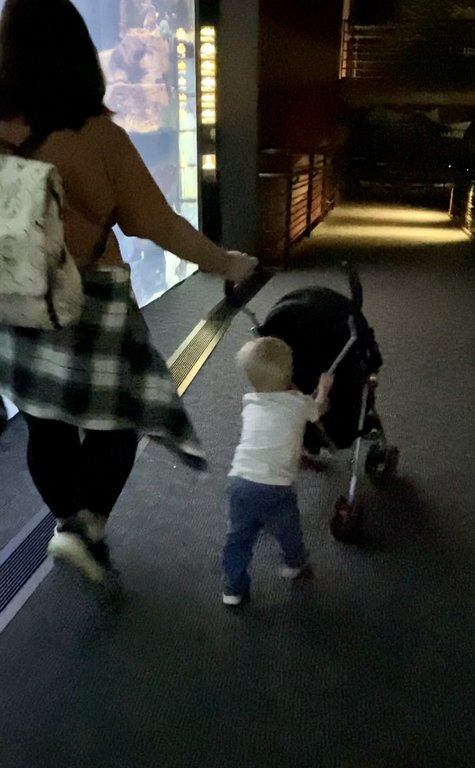 He also got a baby cousin at the end of August - my younger brother and his wife are new parents to a little girl. I'm not going to show pictures of other people's kids on here, but trust me when I say she's a doll. He got his first haircut earlier this month - I had hoped to hold out until this trip so he could get his first haircut at Harmony Barber shop in MK, but it was getting a little long.
He and I were in an accident a few weeks ago. We hit a deer (or more accurately, a deer hit us) - the deer was seemingly fine, Lincoln and I were both fine, but my car was not. Thankfully, I should be getting it back from the shop today or tomorrow.
And a couple weeks ago, Lincoln tested positive for RSV. Thankfully, it was not severe enough to warrant hospitalization, but it's been rough for the little guy.
Thankfully, things seem to be looking up. Lincoln is feeling much better, we'll have my car back this week, and we have a Disney trip to look forward to in just a few weeks!