When I returned from our vacation I had the "Disney bug". You know, when you feel tired and blah and listless? Then you vomit. Oh wait...
Turned out it was more of a flu bug....
I was off wdw magic for a couple weeks then I started up again at a feverish pace (see what i did there?). There are so many great trip reports to read! So here is another (trip report, not sure if it will be great. It is my first
)
For those of you who did not read my pre trip, don't bother. You will catch on/up.
Who went:
Myself
Husband Ant
Sons: X 19, AJ 15, Dre 13
FIL or Gpa
BIL J
SIL K
Their children, my nephews A 22, JJ 15, and niece Ash 20
Let's do this!
We had a group reservation flying Southwest from our local airport to Tampa on Friday, December 21st. Why Tampa? $$$$
It was a 7:30 flight so the kids all went to school and I cleaned the house. I always clean before a trip because I hate coming home to a dirty house but this time I really cleaned. My son has a team mate who lives in Maryland and he and his family were going to NYC for a few days and their place to stay fell through. The mom and I get along really well so she asked if her party of six could stay with us. Perfect timing as we will not be home so they could have the place to themselves.
Did I mention I have 3 boys? I spent the day CLEANING!!!
Then we dropped off this guy
Ate some pizza with my Father in law
Loaded these:
Into here:
And we were on our way.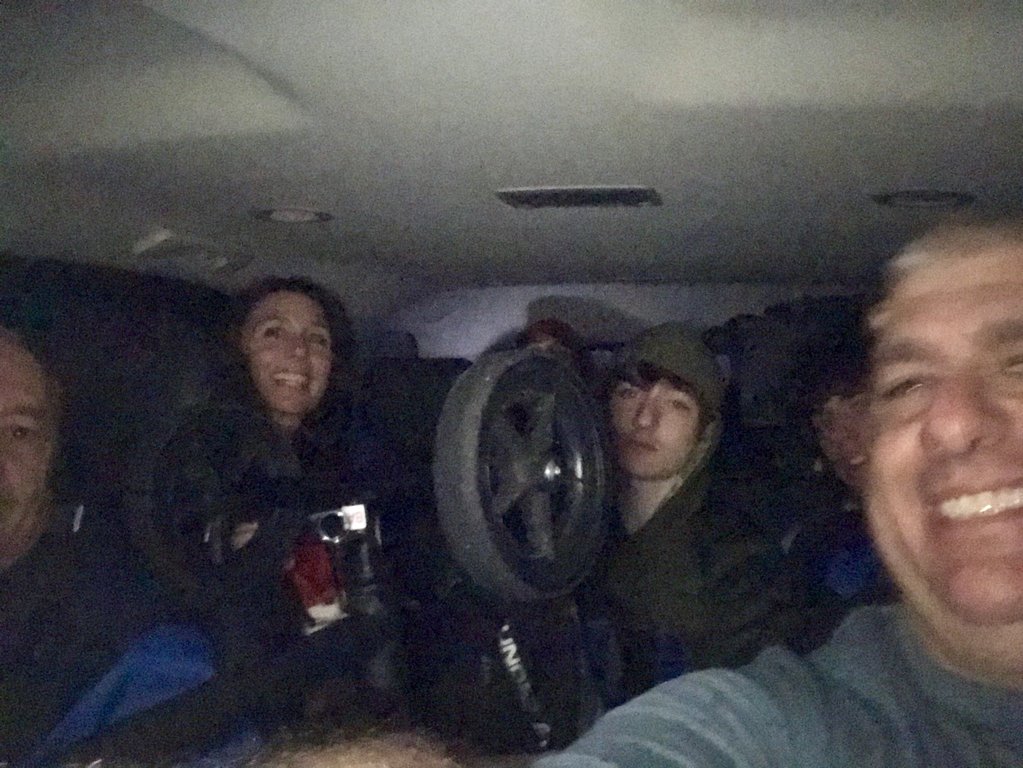 Not the best pix but you get the idea.
The airport is about 13 minutes from our house so we made it there in about 10. My husband is the WORST driver!!!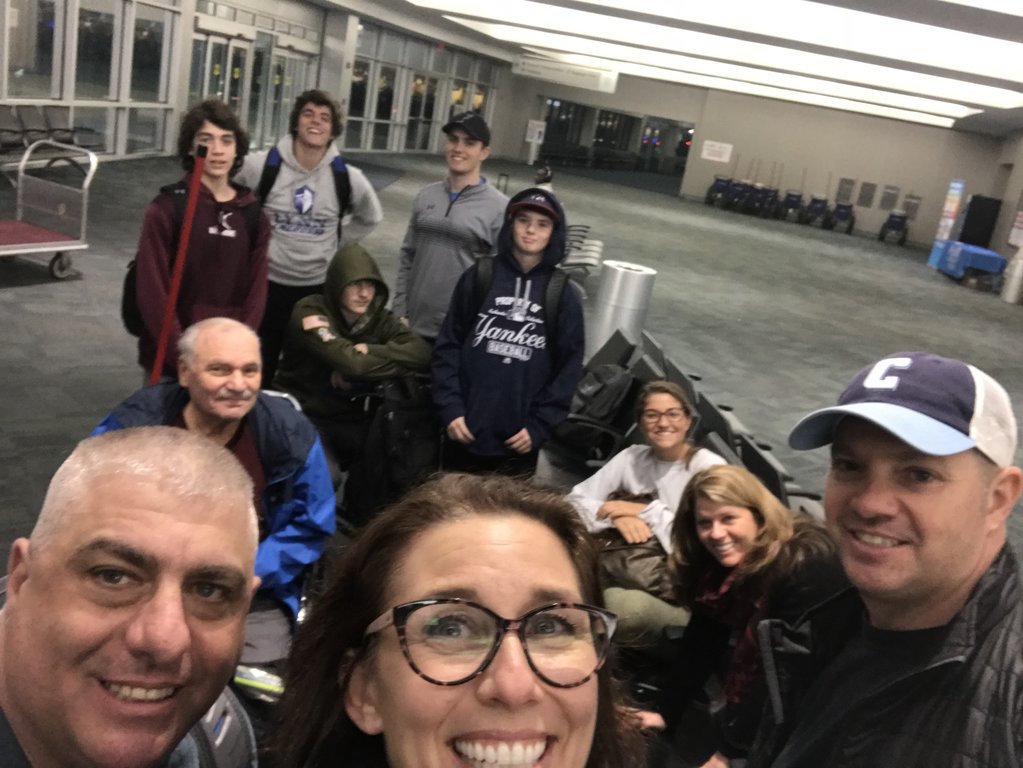 My FIL was in a wheelchair because his knees are garbage. My son was on a knee scooter with a broken foot. SIL just got cleared from her broken hip. And when it was time to pick up the pizza my husband was on the phone. I was giving him "the look" to get off so we could keep to our schedule. Turns out it was his doctor. Ant had tripped on one of the dog's bones
And tore tendons in his ankle. I had ordered a scooter for my FIL and gave everyone else a last chance for me to add on to the order. All declined and we headed for security and our gate.
FIL and AJ got pre boarding and they could each take one person with them. My husband and his brother went with strict orders to save us seats. The lady who issued the pre boarding passes messed up however and Ant had two boarding passes while AJ had none.
This would be a common theme as we had 3 Alexanders, 2 Anthonys, 2 Johns and a partridge in a pear tree.
We managed to get it sorted out and got on and left without incident.