Hello friends and lurkers.
For those who don't know me, and as a refresher for those who do, hi. I am Darstarr. A California native now living on Long Island and p*ssed off about it
My last trip was for my birthday in March but I did not do a proper TR for that. If I had, it would have been called The ONE where I find all the glitches. Or The ONE where I change my name to Venelope. Yeah, I like that one.
There are some random photos and drunken
@wdisney9000
posts from the March trip in my February TR. If you haven't read that one I suggest you skip to the end. That's when it really gets good
So why am I going for one day? Well, because I want to? I can? I need new flatware?
All of the above.
Again, some of you know, my oldest son goes to school and plays lacrosse in southern Florida. His season usually starts in February. But it didnt. By my birthday trip in March they were getting ready to start but his conference would not allow spectators.
I know. Makes no sense right? An outdoor sport in Florida!!! We were allowed to go to our other two boys football games here in New York. Up is down, down is up.
Wednesday I am driving home from work and my husband calls me:
"Did you check your email?"
"Dude" (yes I say dude, Californian remember?) "I am driving".
Him: "They are allowing two spectators per player starting Saturday."
Me: "Book flights I am on my way home!!!"
My husband, now known as Tone thanks to 9000 and his lovely wife, C, is staying on Florida for work. (And he will go to Wednesdays game as long as he is still around
).
When I was shopping in HWS on my last day back in March I found some really cute flatware with Mickey's on them. I wanted to buy a set or three but did not think I could get them home in my carry on. Remember my friend R, the shopper? (From my Poly trip in Sept with the shower that spit
) R found me a set at a Disney store here on the Island. Said store checked all other LI stores and there are no more to be had. So I suggested to Tone that we drive up to WDW and I can get two more sets. And while we are there we will hit up Epcot. Then, I can leave from MCO. Easy peasy.
We booked our flights after dinner on Wednesday. Then I looked at DVC availability. Tone suggested OKW so I booked it.
I could not sleep all night. I had buyers remorse. I did not want to stay at OKW. OKW is a lovely resort but it is not a one night kinda place. I wanted Boardwalk and I had seen a one BR when I was searching. We didn't need a one BR but that was ok. In the morning I checked DVC and it was gone.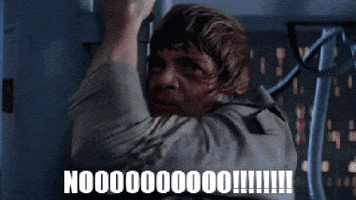 But there was a one BR at Beach Club so I booked that!
Yay!!!
(Disclaimer: I checked to make sure there was park pass availability before booking a room.)
I will try and report live. Since it is only a one day trip to WDW I won't drag it out
If anything peculiar or funny or interesting or delicious happens before we get to wdw I will share because I am good like that
Lastly, there are going to be quite a few Magicians around wdw this weekend. If you see me please please please say hello!!!