Trip Report Time! My boyfriend (marc) and myself (Laura) travelled from halifax, nova scotia to Disney from Osept18-25
th
, staying at POFQ! We had the best time and had something VERY exciting happen in the magic kingdom
J
you will have to read to find out!
Trip Report
Day 1- tuesday September 25, 2012
The day began at 3:00am, we woke up and prepared for the day! We were off to the airport by 3:30am, for our 6:13am flight to LGA. I love the fact that we can clear customs in halifax! The agent I got was awesome and from Orlando! He chatted all about Disney and pofq, never asking me a single customs related question lol. Now ive never flew thru LGA before, and i must say the concept of having 100's of ipads set up for travelers to pay to use is very cool! We sat and waited for 2 hours and then we finally boarded, my only gripe is it is a very long trip with no sort of entertainment on either flights! Now delta does offer wifi, but i couldn
'
t justify $15 for 2 hours.. It was a pretty bumpy ride down, but I expected that since CNN was reporting it was going to be a
"
rough travel day
"
and lots of storms on the east coast..
We arrived on time at 12:09pm, and we're on our way to DME! We checked in and there was no line at POFQ. When we boarded the bus it was HOT and SUNNY!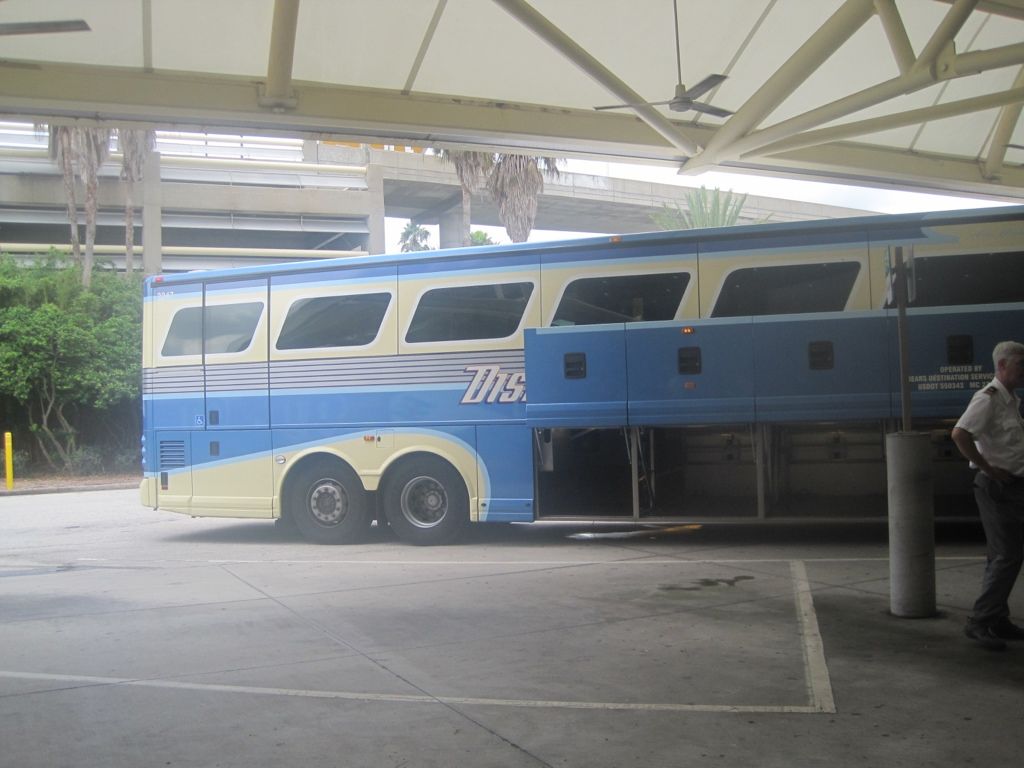 As we began to drive the sky became very dark and then opened up, it poured rain, along with thunder and lightening. I began to panic thinking it would be this way everyday. Marc comforted me and reminded me we would have a good time rain or shine! We made a stop at Saratoga Springs and then Old Key West before arriving at French Quarter. We checked in quickly (no line and we had done online check in), we received buttons(one for celebrating our second anniversary together and another for marc
'
s first visit). We were given room 5109, which was exactially what I requested (a corner room in building 5). This was the best location, we were right across from the pool, and only a minutes walk to the main building/gift shop/ food court.