Hi everyone! I figure it's finally time to get to work on this trip report!
Who: Myself, husband Nick, daughters Sage and Aria, ages 12 and 7 (they are the Sass and Frass
)
When: March 5-11th 2023
Where: Polynesian
The trip is the first time back for my husband and kids post-Covid. Our last family trip was in January 2020, right before the world went crazy. That trip was unsuccessful to say the least. The kids whined about everything and fought constantly. We've taken many family trips over the years and during Covid, I got the idea to plan a solo trip for myself. My love for Disney started long before I had kids and I was always disappointed after our family trips. I felt like we spent so much money, dealt with constant bickering and behavior issues and I didn't even get to do all the things I wanted to do. So as a reward for making it through all the quarantines and remote learning, I did my first solo trip in January 2022. It was AMAZING. I had the best time and I'd love to do it again someday.
This family trip was actually Nick's idea. He stayed at the Polynesian once when he was young and really wanted to stay there again. I was hesitant only because it's so expensive and I would rather spend that money elsewhere. We rented DVC for this trip and even with the savings compared to the rack rate, still paid over $600/night. Because of that, the trip was a bit shorter than usual and we only had 5 park days. Maybe it's just me, but I would have preferred to stay somewhere cheaper and stay for a longer amount of time. But the DVC rental was successful and we were off!
Sunday 3/5
Our flight was at 6:30am. Aria couldn't sleep the night before (typical for her) so we ended up leaving for the airport much earlier than planned. We actually arrived before security was even open. We had plenty of time to grab a quick bite and just hang out.
And we were finally on our way! Fly us to Disney!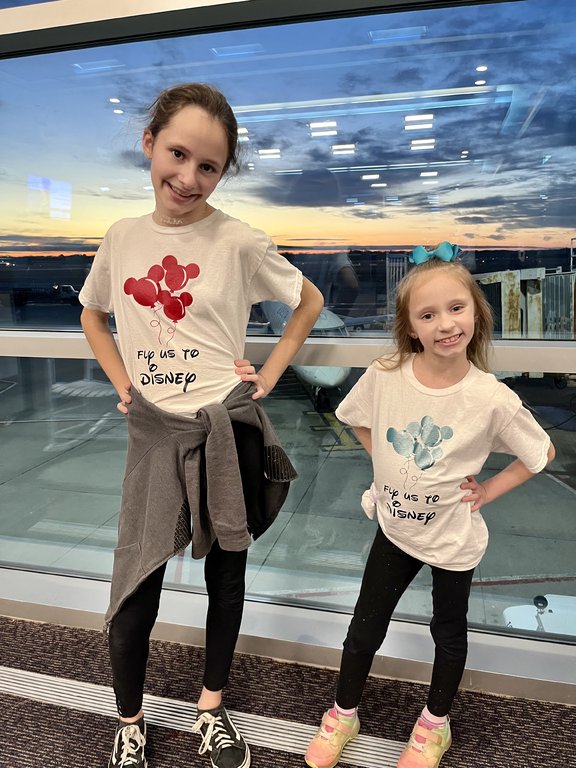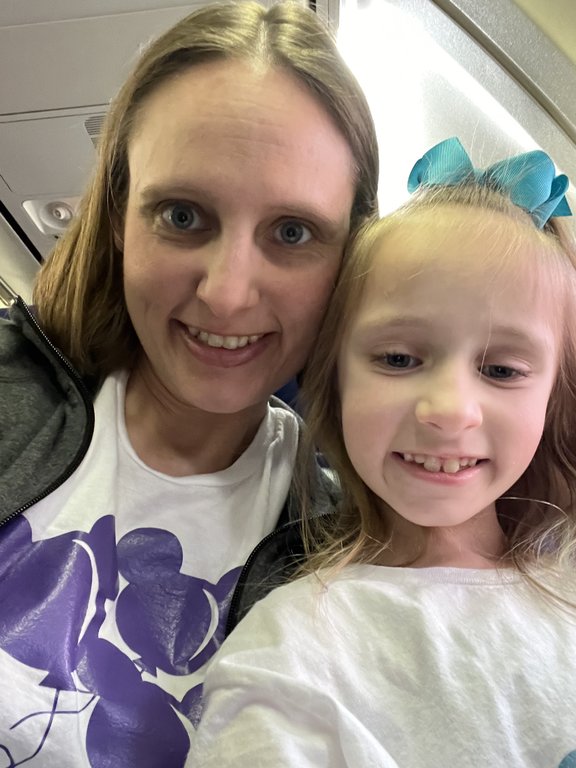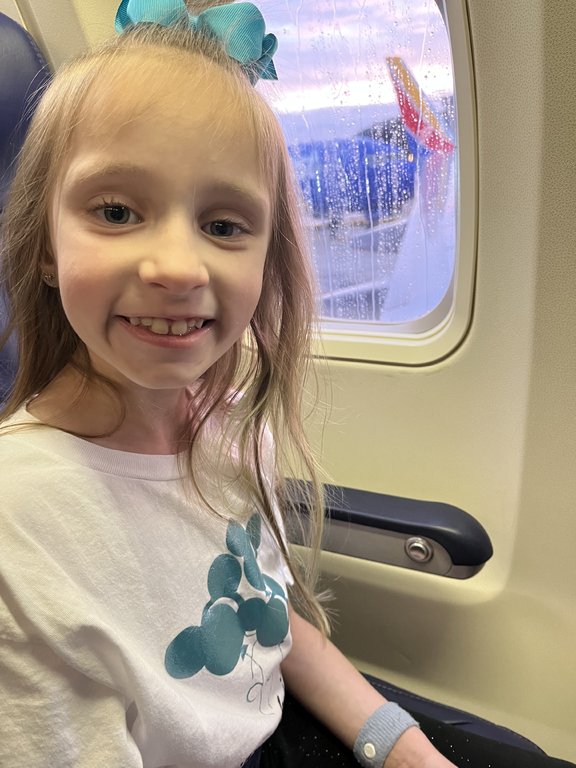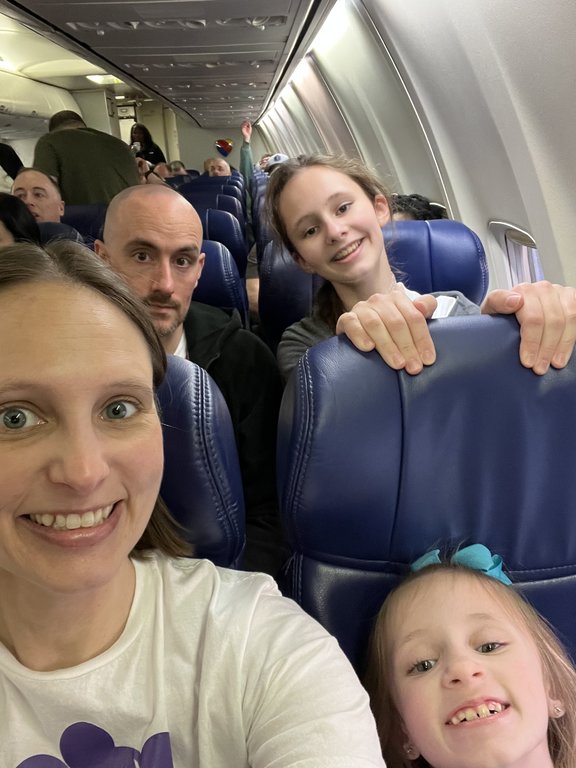 Last edited: