Booked a trip after two years too long. I'm done and need my Disney fix. We even booked flights for this trip. Never have done that, but it sounds better than driving for 8 straight hours there and 8 hours back.
We're doing it! Going for my 35th birthday.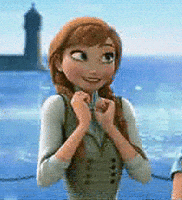 And for anyone who is curious, both my husband and I are fully Covid-19 vaccinated and are mask wearers. (not that anyone asked, lol)
Going to Disney World, Going to Disney World....We are going to Disney World!!!!!