Well-Known Member
Original Poster
PROJECT THREE:

HOLIDAYS CAN BE A

REAL

NIGHT

MARE
- Inspired by the Haunted Mansion Holiday Project of Season Eight -
"Saint Nicholas is not coming this year. Instead, a much darker, ancient spirit. His name is Krampus. He and his helpers did not come to give, but to take. He is the shadow of Saint Nicholas." - Omi, Krampus (2015)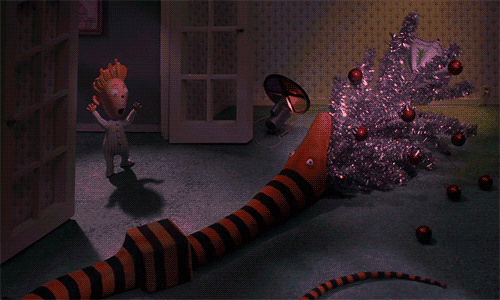 In homage to my favorite prompt of Season Eight, we'll step back from the futuristic carnival of Project Two and travel into the moldering sanctum of the spirit world: The Haunted Mansion. For this round, we'll explore the ever-popular, but decidedly controversial advent of a holiday overlay for our favorite Disney spookhouse. But, rather than have each team focus on the same Nightmare Before Christmas prompt of Season Eight, Sandy Claws has prepared a few tricks and treats up his crooked sleeve...

Having opened Walt's Vault, @Basketbuddy101 - I mean, "Sandy Claws" - has unwrapped and re-gifted a unique, frightfully festive prompt for each team to explore. That's right, boys and ghouls... Each team will do something COMPLETELY different, as per Sandy's selection! Hee-hee-hee!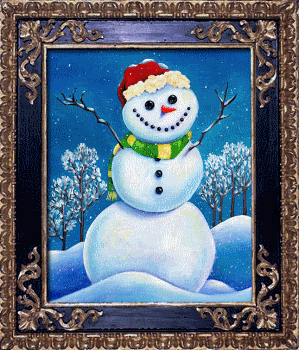 Your prompt, a subtle nod to the Phantom Manor prompt of Season Twelve, is a bit
trickier
than the rest...

From Wikipedia: "Krampus is a horned, anthropomorphic folklore figure described as 'half-goat, half-demon,' who, during the Christmas season, punishes children who have misbehaved, in contrast with Saint Nicholas, who rewards the well-behaved with gifts."Team Younger, you are to cross the Atlantic and create an overlay for Phantom Manor of Frontierland, right in the heart of Disneyland Paris. However, your overlay must focus on Krampus, the anti-Santa of Central European folklore.

- The central theme of your overlay must pertain to the mythical Krampus, and not the 2015 film of the same name (look it up on CinemaSins).
- Remember, Phantom Manor has a prevalent storyline already. How you choose to deal with that storyline is entirely up to you.
- Like the prior prompts, we want an old-fashioned ride-through, right down to the dialogue.
- Create an original, non-IP character (or creature) to replace the Raven as the ride's unofficial mascot. Unlike the Haunted Mansion, the Raven is featured less in Phantom Manor. Keep this in mind.
- Do not borrow from Haunted Mansion Holiday.




Also, this round will be a DOUBLE ELIMINATION. This means that the team in second and third place will both lose a contestant. Unlike the past two rounds, we will NOT announce a nominee(s) until the time comes to actually eliminate someone. So, stay on your toes!
Good luck, Teams! I will start the work threads shortly. This most festive project is due on
Saturday, February 25th @ 11:59 PM (ET), 8:59 PM (PT).
Last edited: