Well-Known Member
Original Poster
PROJECT THREE:

HOLIDAYS CAN BE A

REAL

NIGHT

MARE
- Inspired by the Haunted Mansion Holiday Project of Season Eight -
"Saint Nicholas is not coming this year. Instead, a much darker, ancient spirit. His name is Krampus. He and his helpers did not come to give, but to take. He is the shadow of Saint Nicholas." - Omi, Krampus (2015)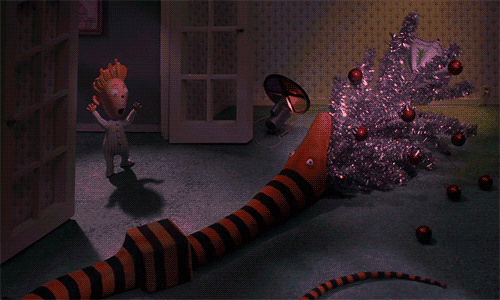 In homage to my favorite prompt of Season Eight, we'll step back from the futuristic carnival of Project Two and travel into the moldering sanctum of the spirit world: The Haunted Mansion. For this round, we'll explore the ever-popular, but decidedly controversial advent of a holiday overlay for our favorite Disney spookhouse. But, rather than have each team focus on the same Nightmare Before Christmas prompt of Season Eight, Sandy Claws has prepared a few tricks and treats up his crooked sleeve...

Having opened Walt's Vault, @Basketbuddy101 - I mean, "Sandy Claws" - has unwrapped and re-gifted a unique, frightfully festive prompt for each team to explore. That's right, boys and ghouls... Each team will do something COMPLETELY different, as per Sandy's selection! Hee-hee-hee!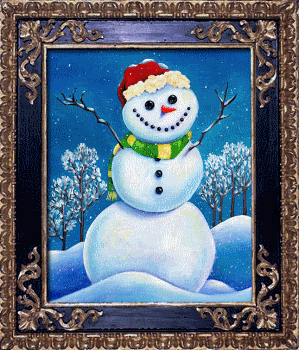 You will explore the Haunted Mansion of Liberty Square, found in Walt Disney World. With Tim Burton's The Nightmare Before Christmas as your central theme, you are to craft an overlay for the Mansion that takes NO existing scenes, ideas or effects from the existing Nightmare overlays in Anaheim or Tokyo. We are seeking originality in your overlay's design and execution. Essentially, we want you to create an overlay from scratch that still retains the Nightmare Before Christmas colliding with the Haunted Mansion. Here are the rules:

- Each scene in your overlay should share no similarities or features with the existing overlays. No borrowing. However, you can reutilize the concepts found in the existing HMH Ballroom and Graveyard (i.e. snow in the graveyard, the curled hill, a dead tree, etc.). Everything else must be original.
- Create an original, non-IP creature or character to replace the Raven as the ride's unofficial mascot. We want a character that fits the style of Nightmare, but isn't from Nightmare. Scary Teddy, the usual mascot of HMH can be used elsewhere in your overlay.
- We want an old-fashioned ride-through, right down to the dialogue. Take us on this journey with you.




Also, this round will be a DOUBLE ELIMINATION. This means that the team in second and third place will both lose a contestant. Unlike the past two rounds, we will NOT announce a nominee(s) until the time comes to actually eliminate someone. So, stay on your toes!

Lastly, congratulations to @Basketbuddy101 - you have been selected for this round's PoMVP!

Good luck, Teams! I will start the work threads shortly. This most festive project is due on
Saturday, February 25th @ 11:59 PM (ET), 8:59 PM (PT).