Premium Member
Original Poster
This was posted in the Permits thread but thought it deserved one of it's own. A permit was files with the South Florida Water Management District to allow for borings to be taken in various wetland areas to assess the conditions for possible road additions. Remember these are NOT permits to actually build these roads, but just to assess conditions.
The first one connects Flamingo Crossing to CR545.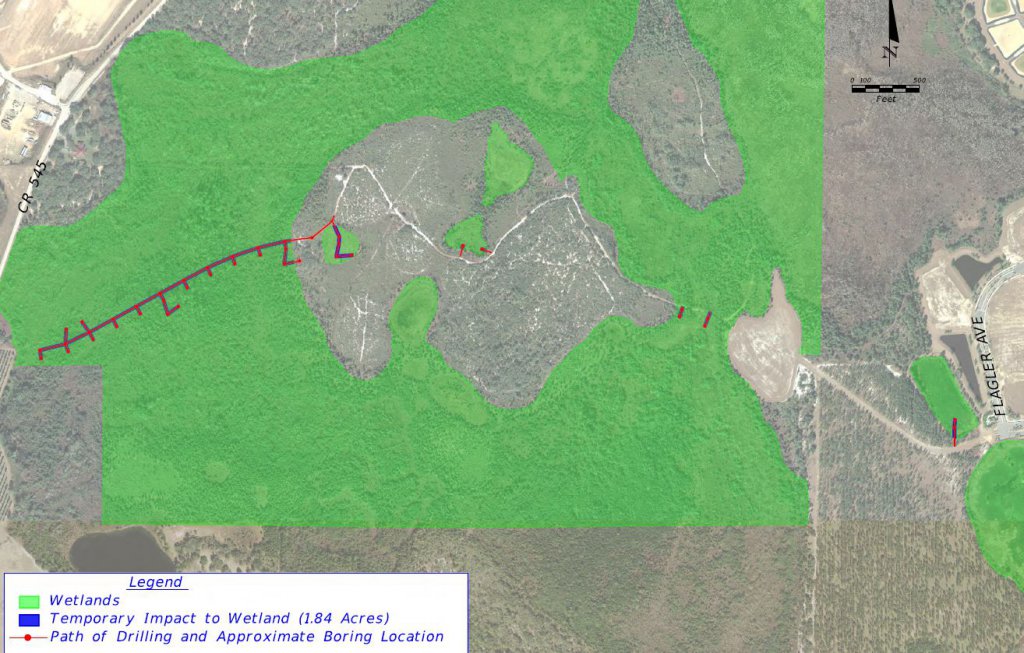 The second is the rumored extension of Floridian way to the back entrance, although it follows a different route then we have been speculating.
The third and probably most interesting could be the long speculated new entrance to DHS.
[Edit]: The third one could be a new entrance, but it also could just be an access road.
Last edited: