We have been back for a little less than 2 weeks now. I miss it already, but hope that I can recapture some of the magic by writing this trip report. First, I want to apologize that the quality of my pictures is not up to par with some of the other posters here. I only have a point and shoot and do the best that I can!! Secondly, I apologize for the lack of food pics. By the time we got our orders placed for 7 people and got the kids settled down to eat, the last thing I wanted to do was wait any longer to get to my food!
So, on to the trip. We'll start with the basics. We were at WDW from Friday, October 14 through Saturday, October 22 and we stayed at All Star Movies. "We" is me, Amy, my husband Brian, my mom and dad, Logan (8), Lily (6), and Owen (3).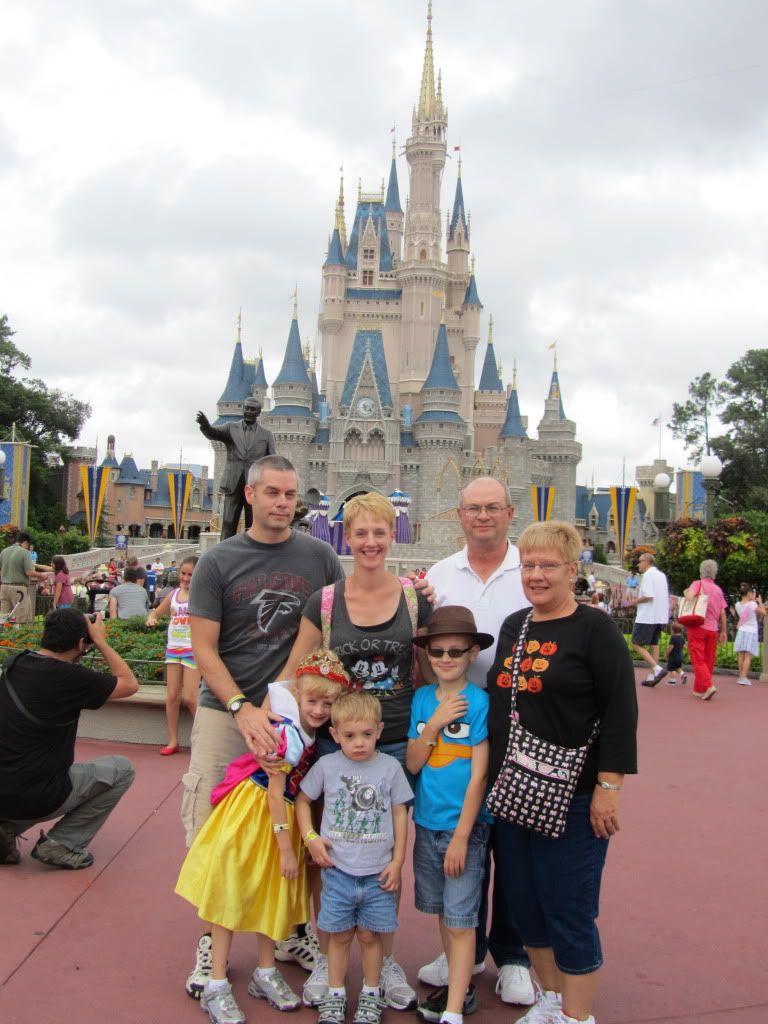 We started our trip with a 7 am flight out of Dayton on Friday morning. It is never fun to have the alarm go off at 3:30 am, but at least we knew we would be at WDW soon! The kids and I found the flight to be uneventful, but Brian thought there was too much turbulence. There really was next to none, but Brian hates to fly, so he will never admit that a flight was fine!! Unfortunately, the week before we left Owen began to pick up on Brian's reluctance to fly. We had several conversations that went like this:
Owen: How fast is the plane going to go?
Me: Really fast. That's why we can get there so quickly.
Owen: I don't want the plane to go that fast. Maybe it can go slower for me.
Me: You really don't want it to go slower or it won't stay in the air.
Owen: Oh! Okay!
We must have had that conversation at least once a day the week before we left. Luckily, he loved it once we got on the plane.
Once we landed, we made our way to DME and were soon standing before this sign
We had quite the trip ahead of us as we had to stop at Coronado Springs and both other All Stars before we arrived at Movies. It seemed to take forever, but I know it was just that we were anxious to arrive. Everyone was excited to see this sign
Once we got to All Star Movies, check in was very quick. Our rooms were not ready yet, but we were told they were adjoining rooms in the 101 Dalmations building and that they would text us when each of the rooms were ready. Our original plan was to head to DTD for lunch, but we decided to eat in the food court to see if maybe the rooms would be ready shortly. Brian and my parents took the kids to find a table while I went to get our MNSSHP tickets. Before I was even finished, Brian came and said that one of our rooms was ready, so we went back to our original plan and dropped our things off at the room and headed to DTD. We were greeted by this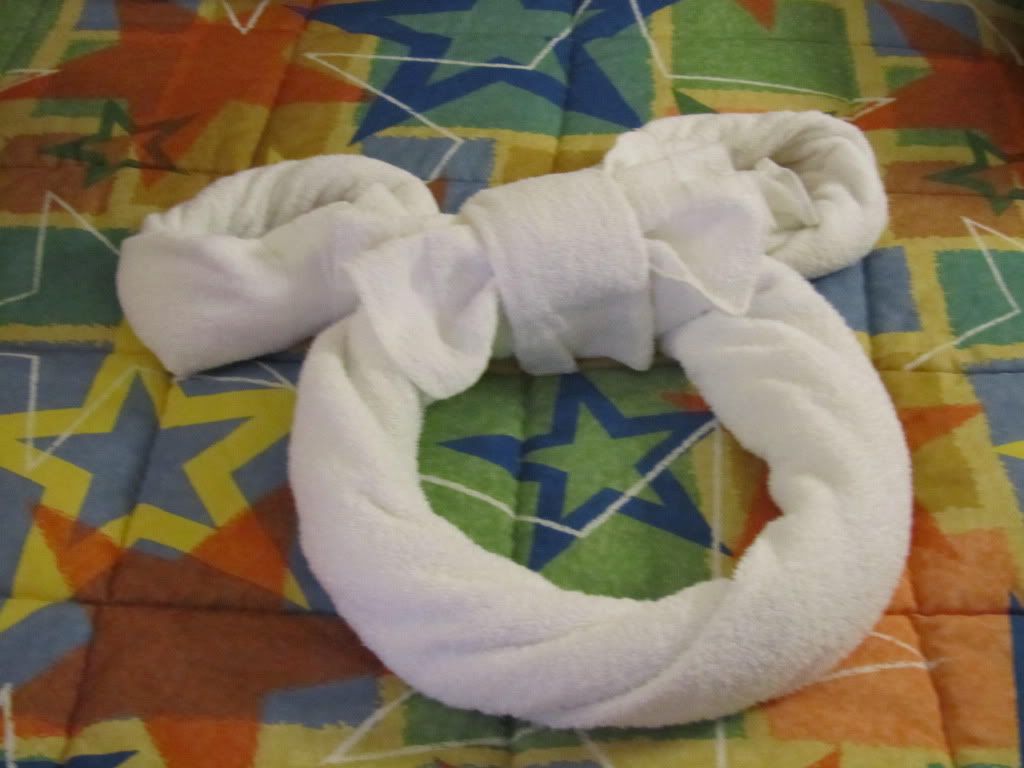 We never did get a text about my parents' room being ready.:shrug:
We strolled on over to the bus stop and waited patiently.
We very quickly caught a bus and arrived at our destination.