Well-Known Member
Original Poster
The brand new Scenic Eclipse is an expedition mega yacht designed for arctic itineraries. I got to tour it yesterday in Boston. Here are a few pictures. If you'd like to see the full album (130 pictures or so, including 3 suite categories), just let me know and I'll send you the link.
This is an indoor/outdoor casual dining venue. It's hard to see in this picture, but there's also a small pool in here (next to the blue-cushioned lounge chairs. The window at the far end, above the pool, can be lowered to make it an open-air venue.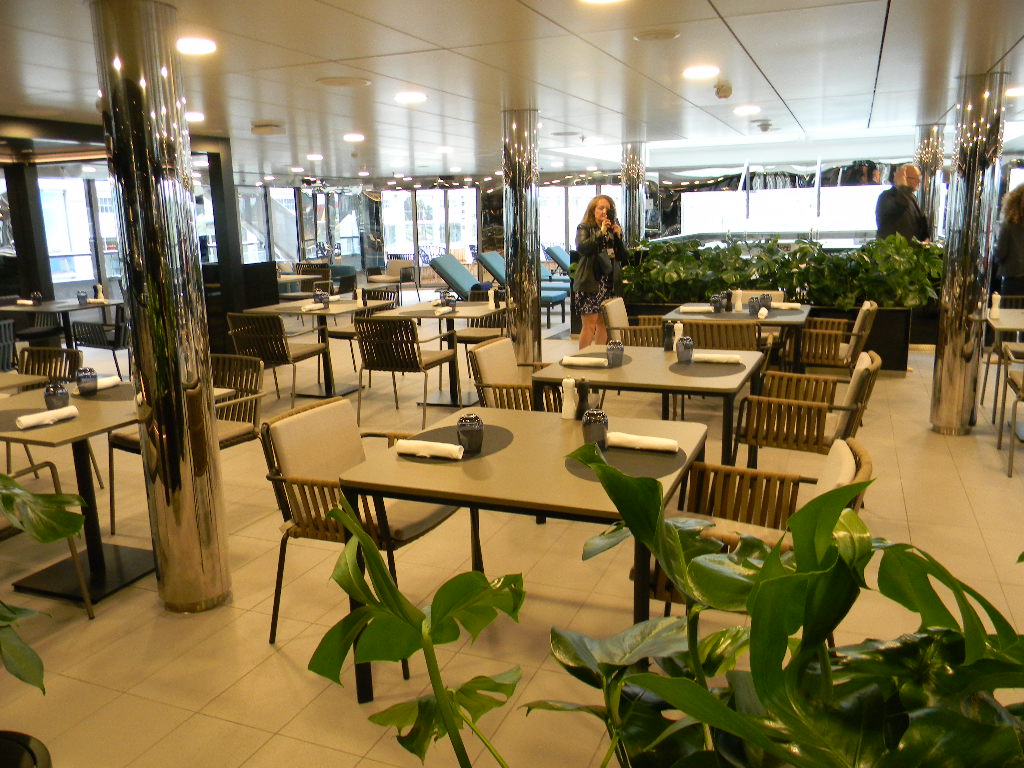 The Eclipse carries two -- not one, but TWO -- helicopters and a submarine for expedition excursions. Everything on the ship is included in the cruise fare except the helicopter, the submarine, and spa treatments.
This is part of the seating area in the French-cuisine restaurant, Lumiere. (How dare they!?!?!?!) There's a window at one end of the restaurant that allows you to look into the galley to see your meal being prepared.
This is where cooking classes are held. If you can't attend in person, the classes are broadcast to the staterooms.
Teppanyaki-style dining.
Main theater with individual leather seats that swivel. The seats on the bottom level also recline.