Orlando is my favorite place to vacation! There is literally always something new and I feel like it is impossible to do it all! Earlier in 2022, we decided to do something we never had done before, take a Universal only vacation. While it was hard for me to make the trip to the Orlando area and not go to Disney AT ALL (not even a quick stop at Disney Springs), we really enjoyed our time there. We purchased Universal Annual Passes prior to our March trip, knowing that we were going again in November for a Disney and Universal trip.
Who: Me, Aaron, Joseph (8), Sadie (6), gramma, Aunt SuSu, Aunt Denise, and Kathy. (You won't see much of Denise or Kathy, because they did a lot of things on their own)
When: November 5-12, 2022
Where: our first night we stayed at Holiday Inn across from Universal (I love that you can walk to Universal) and the rest of the trip we were at the Sheraton Vistana Resort (Aunt Denise owns a timeshare there so she got us a great deal that was hard to pass up)
We did Universal for three days, Disney for two days, one day exploring the Magic Kingdom Resort Hotels, one day at the pool, and one day stuck in our room because of the tropical storm.
November 5
Our flight was at 5:30am on Spirit from IND to MCO. The plan was for my mom to spend the night at our house and leave around 3am. Well she didn't feel well the night before (earlier in the year she had her gallbladder and appendix removed in an emergency surgery) so she stayed home that night which meant we had to go North to go South, so we had to get up earlier than originally planned. Surprisingly everything went smooth that morning and we were at the airport and on the bus from the long term parking lot to the terminal by 3:30am.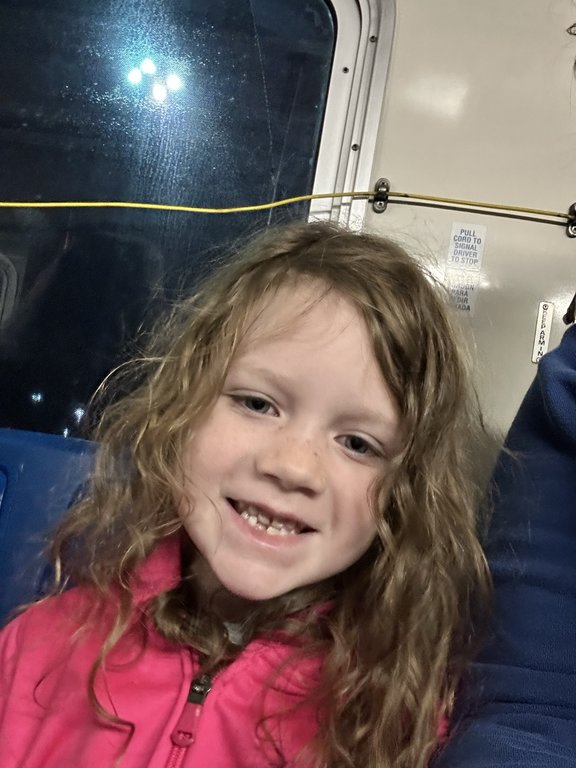 Only thing that didn't go very smoothly, was that the airport didn't have any coffee locations opened that early in the morning. Coffee should be a 24/7 thing at every airport! Everything about the flight was perfect. We arrived to MCO and were on the fonorail by 8:40am.
We went straight to the Dunkin on MCO and got COFFEE, donuts, and bagels! This was our first time staying off property without a rental car, which meant it was time to call and Uber! I had purchased a travel car seat for Sadie that is foldable and compact, so I didn't have to worry about getting an uber with a car seat. We decided to go this route because I didn't want anyone to worry about driving in an unfamiliar place or not getting an adult beverage while on vacation just because they had to drive. I actually loved it and it was super convenient and I felt like it wasn't that expensive (usually around $15-$30 depending on where we were going). We checked in at the Holiday Inn at Universal for our one night stay and I paid an additional $30 to do an early check in so we were able to go straight up to our room to take a nap! I really don't know how long we napped for but we were in CityWalk by 1:30, ready to start our adventure!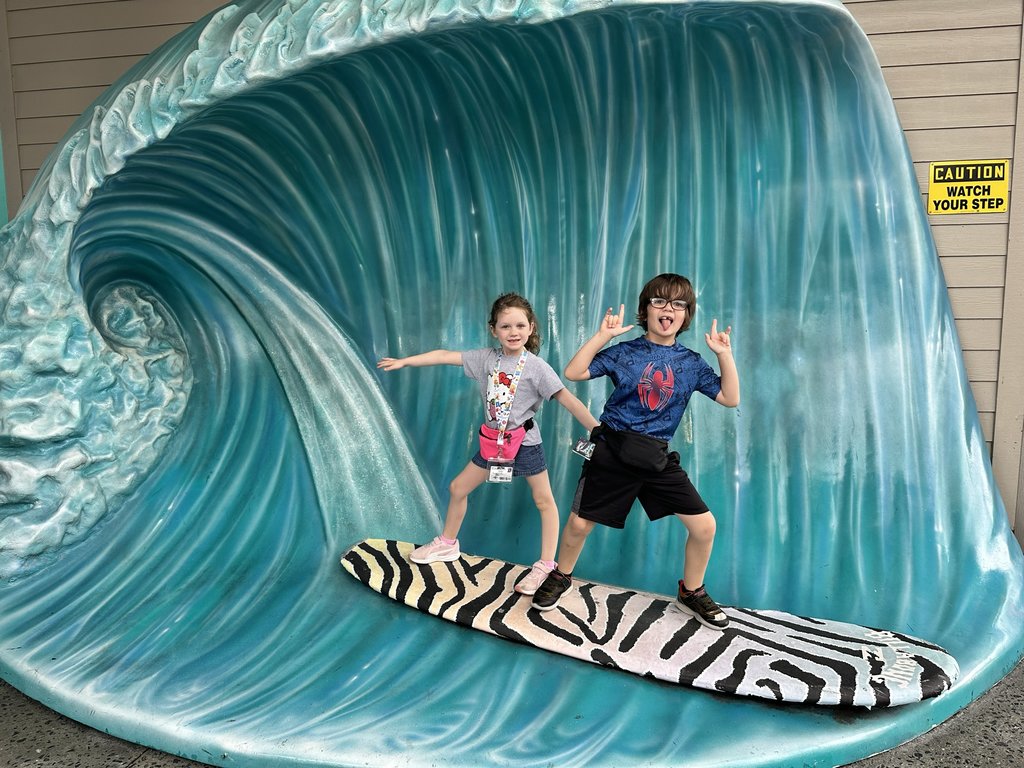 We took it slow and got donuts and tacos in Springfield before watching the Horror Makeup Show (which is amazingly funny!)
We had one happy gramma when we found Scooby and Gang! Her favorite!!
Afterwards we went on ET and just kind of walked around. I will admit, we didn't do many rides at Universal the first two days because no one really wanted to wait in lines. We did some spells around Diagon Alley.