Well-Known Member
Original Poster
Hi everyone, today I was looking at the announcements of the D23 and looking to the new LOGOS for the pavilions and I found something interesting.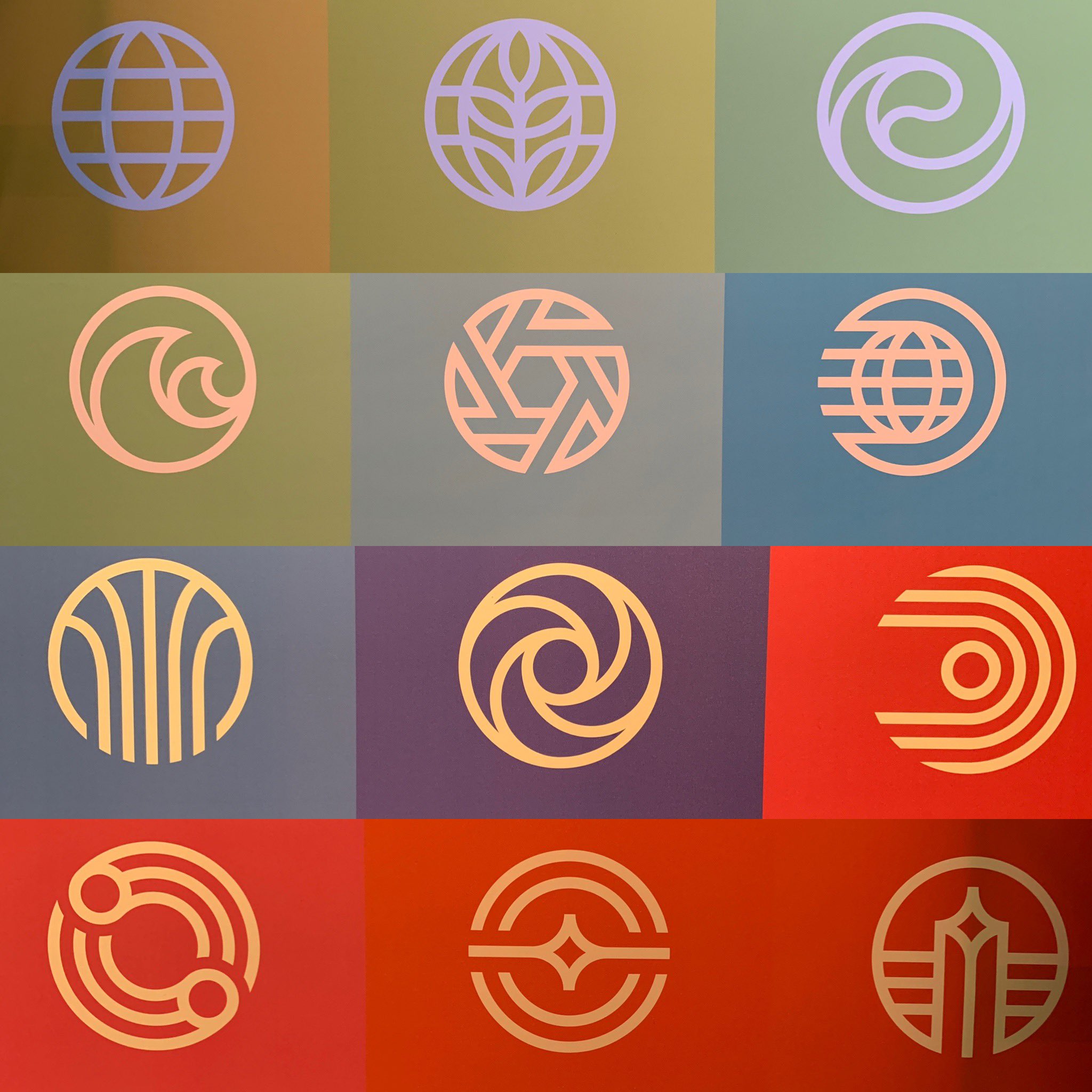 As you can see the logos are in groups of colors!
you can easily rearrange them in the 3 new "Neighborhoods"
Red = World Discovery
Blue = World Celebration
Green = World Nature
And there are is also the:
Yellow = World Showcase
WE can see this colors, in the pavilion logos and if you order them you get something like this, Where the ?? could be some M&G maybe....



We can see this match the colors on this concept map:
This new "

Neighborhoods/Worlds" concepts image left behind JOURNEY INTO IMAGINATION... its has no place in any of this new "lands"
We can ALSO see this colors on the banners of this animated concept arts!
and as you can see the colors of the banners change like if its a projection or a screen!
Those are
RED
,
BLUE
AND
GREEN
One COLOR for each new "

Neighborhood"
But wait! thats not all!
There is one more color!!.
A pink/violet one!! wich pavilion has that color on its logo??
wich pavilion does not have a place yet on "new" futureWorld?
But... we al know thats not possible.. just a bunch of colors does not mean anything, right?
...Right?

Where else do we see this mysterious color?? RIGHT THERE!! ON THE NEW PATH!!!
WHERE DOES THAT PATH GO??? DOES IT GOES TO THE UPPER LAYER OF THE NEW FESTIVAL CENTER???
NO!!
​
As we can see it goes through the new building and seems to turn in the direction of the Imagination pavilion!




Why would they put that path, in that particular color, in that particular direction and forgot to mention that especific pavilion in all the presentation, but at the same time they kept and show the logo and the color both on the concept arts and on the "epcot stand" ??? Would it be worth all this to keep the actual Journey?? or do you think a new imagination pavilion could be close to be announce?


edit:
Here we can see yet another image with the same pink path:


ps: I will really love to go to D23, so Bob / Disney if you see this and you like it feel free to contact me



​
Last edited: