Well-Known Member
Original Poster
Welcome to sci-filand, a place where all life forms stop to rest. Here you can see the latest and greatest of intergalactic technology.

Rides:

Space Mountain:


description:

welcome to the galaxy's number one packaging corporation. here instead of doing the normal old boring tour, we let the visitors be part of the packaging experience by taking them on a delivery rocket from disneyland to mercury.

the theming:

the theming is similar to the current one, but there's giant windows with sci-fi style packages on high speed conveyor belts to different real and fictional planets.
Underwater journey


replaces:

nemo

description:

in underwater journey, you board an alien submarine through an alien sea. It starts innocently with cute underwater creatures at an underwater carnival, but then the sub goes deeper in the water and almost gets attacked by a giant sea creature. Thankfully the sub goes back up just in time!

the theming:

the theming is similar to ariel's undersea adventure combined with journey into the center of the earth.
Flight through tomorrow: replaces:

captain eo/tomorrowland theater

description:

in flight through tomorrow, the guests board a brand new flying machine and fly over a cybernetic future, a jules verne future, a sci-fi future, a dark/bad future, and a horizons style future.

theming:

the theming is a sci-fi plane boarding station with luggage being sucked up by a vacuum to the destination and pets being teleported.

Starchasers:


replaces:

buzz lightyear

description:

in starchasers you are a member of an ever expanding club that travels through space to collect data to help learn about the universe more. You board a rocket rod to go through a high speed inverted ride through the stars.

theming:

the theming is that of a small club with wires, posters and screens everywhere documenting the discoveries that the club has made. Once you board the rocket rod, it becomes a colorful 90s style ride through space.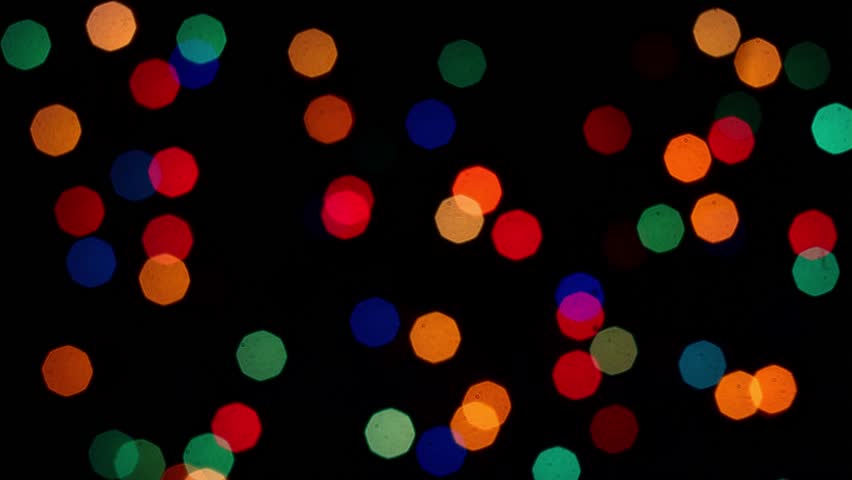 aquatopia


replaces:

tomorrowland speedway

description + theming:

same as tokyo's but bigger

alien encounters


replaces:

innoventions

description:

on the lower floor is a show that has a bunch of aliens representing their planet and describing what their planets are like, what brought them to earth, and how eager they are to learn about earth and help the humans. then rising out of the floor is a giant winged alien who explains how he found "human propaganda films" about how the humans think the aliens are going to kill them. He gets angry and turns out the power. Then there is buzzing heard in the distance. Then it gets closer, and closer. And then you feel something on your shoulders. Then warmth is felt and a warm drop of water. Then you hear a horrific shriek and you realize that the alien is on you. Then all the sudden, bam a blast! The alien flies all over the room and then goes back under the ground. The other aliens ask for forgiveness and tell you to go upstairs to see their work. Upstairs is an imageworks like "invention" room. In the invention room there is walls that be colored on by using a strange wand-like device, an interactive screen that ripples when you touch it, a interactive meet an alien experience where you can talk to a random alien, you may be even lucky enough to talk to one of the ones from the show, and the sensory room where you go through multiple rooms full of illusions and other things that mess with your senses.

theming:

the lower level is a mix of a normal theater and alien encounter. the upper level is a mix of the original imagework's theming and the new global neighborhood.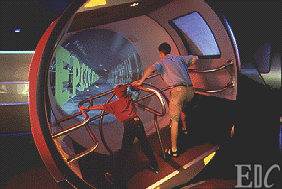 Innovator's cafe


replaces:

pizza port

description:

innovator's cafe sells drinks in test tubes and food that are "out of the ordinary" but are really normal food that can be easily sci-fi themed. food options include weird shaped desserts, rotisserie chicken legs that are advertised as "alien legs", curly onion rings, salads advertised as "alien greens", and other foods.

theming:

the theming is a science lab combined with a 50s diner. it has a screen playing old sci-fi movies as a port/tribute to wdw's sci-fi diner.

The great journey through space


replaces:

star tours

description:

in the great journey through space, guests board a ship to have a journey through newly found planets with sci-filand's number one adventurer Sigmund Fransico. It's full of action such as aliens attacking your ship with lasers, alien creatures trying to eat it, and other crazy and unexpected things.

theming:

the theming is a sci-fi take on the jungle cruise and indiana jones adventure

and that's it! did I forget anything?
Last edited: