Well-Known Member
Original Poster
My First Trip Report!
​
Hi y'all! I'm tcool, and it's great to be here! For years I used these forums, and one day happened to come across this very forum I'm in right now! I thought it was an interesting idea, and have always wanted to create a report. However due to either never having the time, or the lack of pictures I could never commit to creating a report. However inspired by
@Tuvalu
's many reports I decided to jump right in as it seems like community is just as nice and fun as that over at the Imagineering forum. So without adu? ado? adue? here's some background info on the trip!
When: February 16th to February 19th, 2018 AKA President's Day Weekend
Where: The Hawthorn Suites by Wyndham
Who: My brother, father, and I
Why: The Festival of the Arts, and to satiate the thirst for Disney
With those simple questions behind us, let's get to the real meat of a trip report: the trip!
Day 1: Pathelic Cilantro​
You may be looking at the title of the day, and be wondering what is Pathelic? Well don't worry it'll be explained in due time! Around 2:40 PM my father and brother picked me up from school, and we left Miami to drive north towards the most magical place on earth: Walt Disney World! On the drive up my brother and I sang the entire Coco soundtrack as I'm just un poco loco for Coco, and if any song starts playing I quickly shift into karaoke mode including overdramatic flairs along with unnecessary pitch changes. No one said I was a trained singer
After of two hours we made it to the namesake of the day, the Port St. Lucie/Fort Pierce plaza. The plaza started off with a bang for you see it was newly renovated, and was nice and modern. Located in the plaza was a chain known as Chicken Kitchen which in my book is a knock off Pollo Tropical. Now Pollo Tropical is one of my favourite fast food places, and they have a Tropichop which for me is a bowl of brown rice, black beans, and chicken. Chicken Kitchen offered something similar with their Chop Chop, and to change it up I decided to ask for brown rice, chicken, and
Garlic Cilantro
! However to my dismay it tasted like nothing losing all flavour of the garlic and cilantro. I felt robbed of something that on paper sounded delicious, but ended up being an Americanized mess of flavours. However the rice and chicken were okay, and maybe next time I'll see if they have any lime instead to add some flavour. The sauce in my book was disappointing enough to be the main title of the day as it was a
Pathe-lic Cilantro
sauce.
For the remainder of the trip up my family played a road trip game we call the Animal Game. The Animal Game is a game in which you say a letter of the animal you're thinking of, and everyone else has to guess what it is; based on a limited amount of hints that they request. On the way up my brother tossed in an animal that starts with L, any guesses? Llama? No. Lemur? No. Lion? No. Liger? No. Leopard? No. Need some hints?
Have we (my family) seen one? No.
Is it alive? I think so.
Is it real? I don't know, but I've heard people talking about them.
Who talked about them? People...
Loch Ness Monster? No. And then we found out. If it wasn't obvious from those "helpful" hints it was a locust, and fun fact they're real!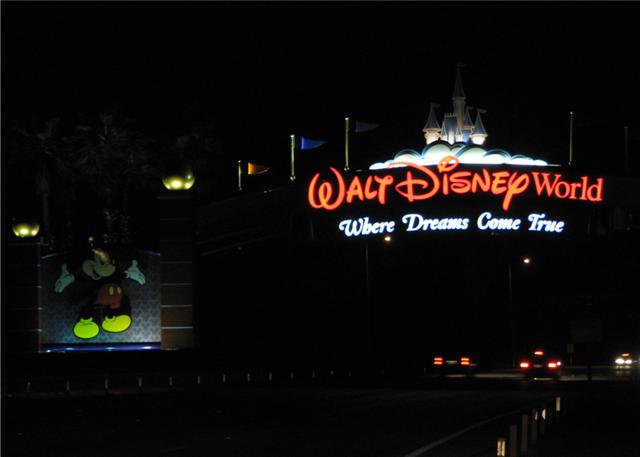 My pictures were much too blurry, so here's one I found right now. Don't worry the trip was only photo lite for now.
​
We reached the entrance sign at 7:00 PM, and from there we were only a short drive and ferry ride to the Magic Kingdom. We were on our way to the Magic Kingdom aboard the ferry, and arrived at 7:55 PM by this time Happily Ever After had already started. However that didn't stop us! We stopped in the Town Square as we watched the fireworks above. After the show we entered the Main Street bypass, and the backside of Tomorrowland as we entered into Tomorrowland. The time was 8:30 PM, and our fastpass for Peter Pan ended at 8:25 PM. We knew about the grace period present at the park, but we were worried would we make it? Would we queue Peter Pan's Flight? Would I have time to eat a Cheshire Cat Tail? I guess y'all just have to wait and see
Also don't worry the pictures will start flooding in after this post
Last edited: