Yep! A grand villa at Animal Kingdom Lodge. :sohappy: No words can describe the awesomeness. Any other resort, no matter how deluxe, is going to be a letdown from here on out. In fact, my house was a bit of a disappointment when I got back. :lol:
Who: Us, the DVC members who were kind enough to use our points to take family.
That's me Tammy- travel agent extraordinaire:lol:, dear hubby - air force officer extraordinaire who was wise enough to buy DVC two years ago, ds15 - our high school student/the quarterback who missed a football game for this trip and whose coach wasn't very happy with me :lookaroun and dd12 - who turned 13 today.
My in-laws whom you may recognize from my Mediterranean cruise report from May.
My brother in law and his family.
Here we are!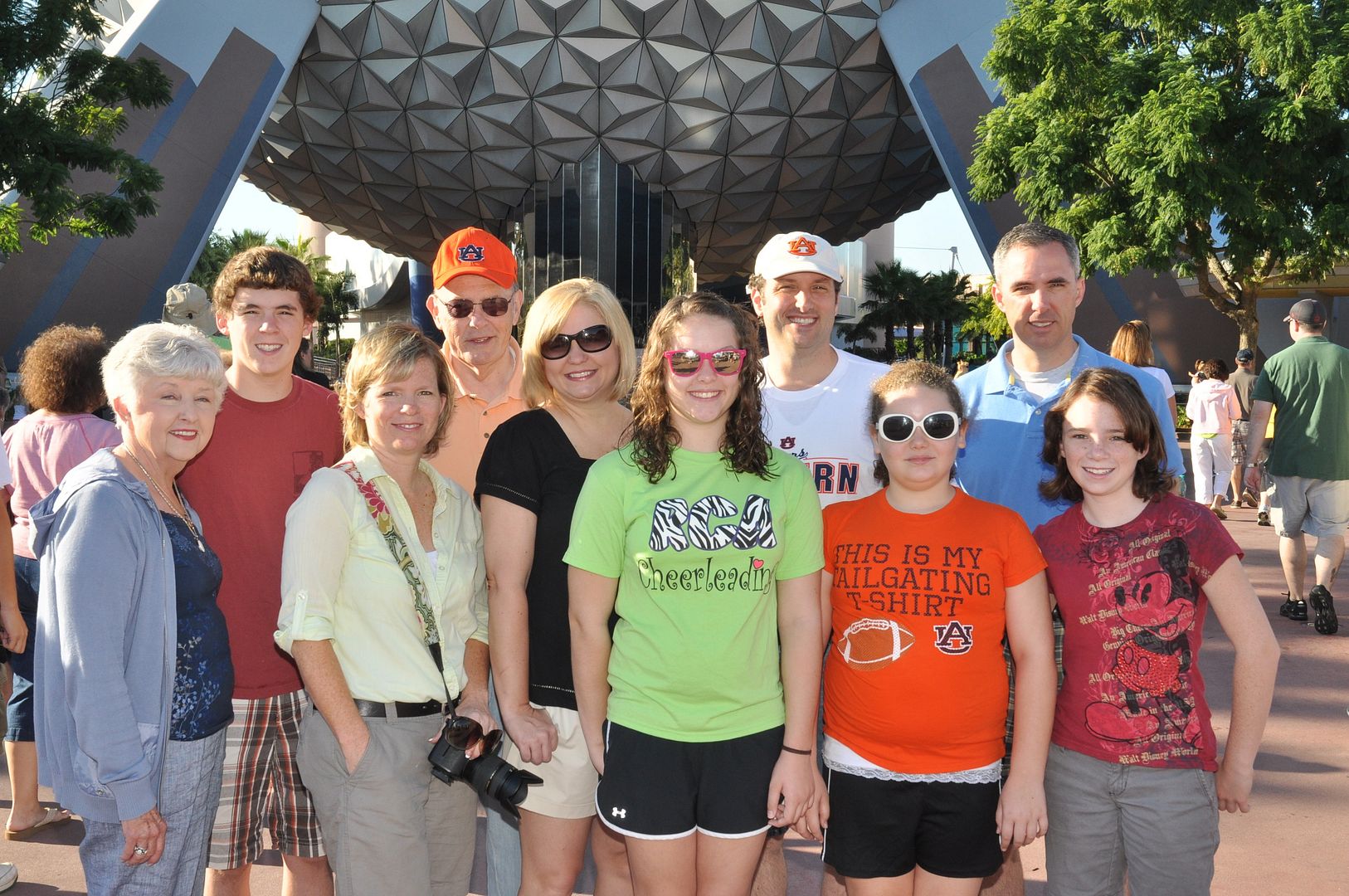 When: October 3-10. On my niece's fall break. My kids flat out skipped school.
What: This was supposed to be a relaxing, enjoy our resort kind of trip. I think we succeeded. We took a lot of breaks. We also took advantage of our full kitchen. The in-laws loaded us up on groceries. We ate breakfast in the room every morning and came back for another meal most days. We were trying to cut down on the quantity of food we ate.
Disclaimers: First, I took a bazillion pictures and am working my way through them, but life gets in the way. This report may take a while, but I've got the first couple of days done. Second, I am not good at food pictures. I forget to take them and someone's usually eating before I get a chance.:lol: You'll have to go elsewhere for those. Third, I may offend some with my rather conservative opinions on Disney appropriate behavior. You may think me a prude and I don't mean to offend, lets just agree to disagree.