I did my first trip report not that long ago. Looks like I am taking another spontaneous trip to WDW. I will be leaving Miami on Tuesday 1/26 and heading to Orlando. I took pictures with my iPhone XR last time but upgraded to the 12 pro max recently. So the pictures will be a bit more crisp this time around. Get ready for all the selfies when I get to Disney.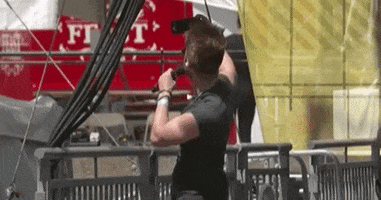 I finally got a new car as well and can't wait to take it on it's first road trip to Disney. My annual pass was supposed to expire this month but the extension pushed it till June. So I'm going whenever I get the chance to and these spontaneous moments just arise. I hope you guys will enjoy the content. Not much planning goes into my trips because I frequent so much. We usually just wing it and go with the flow. That's more of my style and the way I enjoy the trip.
Who is going - Me and one of my best friend's Ben.
Resort - The Swan resort.
Itinerary- Like I mentioned earlier, we are going with the flow and just winging the whole trip. I do know we will be hitting all four Disney parks and doing a little bit of park hopping around. I will try to get a boarding pass for RISE but I already rode it last trip, so won't be disappointed if we don't score a pass. We are definitely doing the Festival Of The Arts at Epcot. I'm excited to try all of the foods at the different booths. I will be keeping this thread updated but not sure if I just change it to trip report once we leave Miami or start a new thread. Only one day left to go!