Now that the clothes are washed, the lawn mowed, and I've made my return to work(booooo!) it's time for me to start another TR before I forget more details that I didn't take note of!
Who:
Myself and Mrs. Loco, A. I call her A because I'm too lazy to type her entire name.
Where:
Uhhhhh, Disneyland, with a few stops throughout Orange County.
When :
September 14-19.
Why :
Because we wanted to. It was also a celebration of both of our September birthdays.
Enough with the details though, you're here to see pictures and to read my thoughts on Walt's Disneyland right? Let's get started!
Day one, travel day.
We originally had this trip planned for September of 2018. Unfortunately A's father was nearing the end of his battle with cancer, and we decided we didn't want to be out of town at that time. Our next trip to CA was planned for June of 2020, but we all know why we didn't get to go on that trip. Needless to say, we were nervous some large life-altering event would happen before we were able to go on our trip. Thankfully this didn't happen. Third time really is the charm I guess!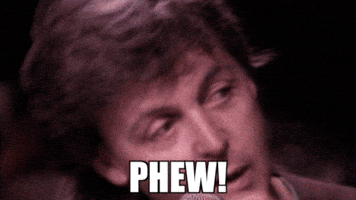 Our flight out of Dallas was at 10:30 am. We live a few hours from love field. I decided to stay at a hotel not far from the airport the night before, rather than getting up early and trying to fight through morning rush hour traffic to get to the airport. This turned out to be a wise idea. Even from our hotel it took 45 minutes with traffic to get to our parking spot!
Travel day selfie!
Thankfully things weren't nearly as hectic inside the airport and we made it through security and to our gate with plenty of time for some Whataburger breakfast!
Our steed for the trip out.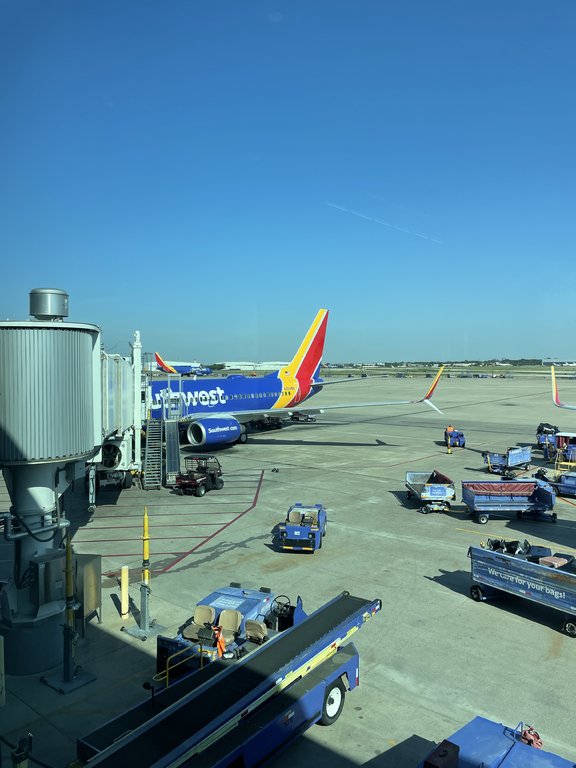 Southwest sent us a dozen drink coupons about a month before our trip. It was a fun flight!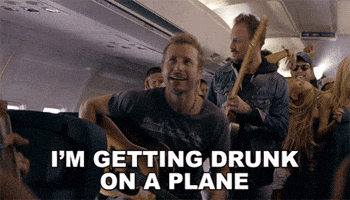 The flight itself was smooth and in three hours we were in sunny Southern California. Long Beach to be exact! This was a great little airport! Much closer to Anaheim than LAX, and much more affordable than John Wayne!
Baggage claim was located outside(literally) the terminal. Our flight's bags began unloading almost immediately, which is a nice change from Orlando or love field!
The Uber pickup area is steps away from baggage claim, and soon we were on our way to Anaheim. This day was added on after our initial booking, so I ended up having a different hotel called the Cortona Inn and Suites. Unfortunately they were having some sort of plumbing issue and weren't able to get us our room. Instead they comped us a night at the much nicer Hyatt next door!
Up next
: a super early dinner, and a short walk around downtown.