Well-Known Member
Original Poster
Hello all! This is just a one day trip report for a day we spent in Disneyland and Disney California Adventure on March 4. It'll be short and sweet, feel free to read in between cliffhangers in
@Tuvalu
and
@amjt660
trip reports
Who
: Me and my husband Lukas and our daughter Kinley (3.5 years old)
"
Wait a minute,
" you might say, "
I read your last trip report and don't you have 2 children?!?
"
Why yes, yes I do. We were spending a week in Palm Springs with my in-laws, and of course I had to do a day in Disney because it is thisclose. Because we only had one day and our son is a very busy 18 month old who has never been as good of a stroller rider/napper as our daughter, we decided to let him have a day with Oma and Opa at the house in Palm Springs while we ripped through Disneyland with our 3.5 year old. Trust me, he didn't know the difference, and he was quite happy spending the day here:

Where:
Disneyland and Disney California Adventure. After hours and hours of research (ie. reading
@lostpro9het
,
@ajrwdwgirl
,
@Doc Disney
and many others trip reports), I decided we could "do it all" and booked us a one day park hopper with Maxpass.
DCA had EMH 8-9am and DL was open 9am-10pm. I decided to go to Disneyland first and book our Maxpasses for the afternoon at DCA. According to Google Maps, the house we were staying at was 2 hours from Disneyland so we decided to leave at 6am, hoping to arrive at DL at 8am (positive thinkers, we are). We stopped at Cabazon for Starbucks and gas and were on our way.
Boy oh boy, did I underestimate California traffic. People, I am a simple Canadian girl from the Prairies and this traffic was terrifying. What felt like countless lanes in both directions, carpool lanes (which we did take advantage of), fasttrak lanes, motorcycles just riding the lines between the lanes, and the ever-wonderful coming to a gridlock for no apparent reason.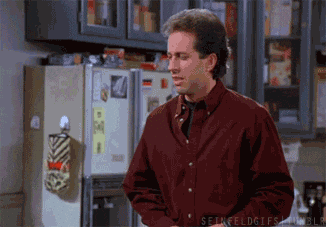 So, thanks to this wonderful traffic, we arrived at the Disneyland parking lot at 8:40am, and I knew we weren't making rope drop. The plus side to this was that we didn't have any major rope drop plans. The main option for rope drop at DL would be Peter Pan which is a hard pass for me. I don't get the appeal to that ride, it's fine but it does not make sense that the line is always so long. Kinley did just watch Peter Pan for the first time a couple weeks ago and did have hopes of meeting "peter man", but OH MY GOODNESS how racist is that movie?!? I hadn't seen it in years and it shocked me. I seriously considered just pitching it but I am trying to see the magic instead of just the blatant racism, but it's difficult. I imagine the second option for rope drop would be Indiana Jones, but Kinley isn't tall enough for that ride and I knew we could do it single rider later.
Noticed this on our way in. Just gonna leave this here. It has a sunroof, guys.

So we made it through the gates by 9:20 and were at our "rope-drop" attraction by 9:27. (75% battery, I know, I was already panicking)

I HATE the queues for character meet and greets, they move soo slow and are terribly boring, so we headed first to Royal Hall. Now, checking the app before arriving it looked like Aurora would meet at Snow White's Wishing Well a few times throughout the day and we knew we wanted to see her. We were expecting Cinderella, Snow White, and Ariel at the Royal Hall and Kinley was on a huge Cinderella kick this week (it changes week to week) so that was going to be good. So weren't we surprised when we walked through the door (after about a 15 minute as-posted wait) and saw..

Aurora! I was happy, but somewhat worried because I knew we also HAD to meet Cinderella, and Snow White and Ariel so I didn't know who we would miss by having Aurora here.

A side note on the wand you will notice in most of Kinley's pictures. The day before this we went to Costco (I LOVE Costco and like to visit in other cities as the selection is different everywhere but prices remain amazing - no alcohol at the Costco in Winnipeg either so that's a big highlight in the USA Costcos). Anyways, we found this Frozen book that came with this wand and if you hold the wand over different pages in the book it makes different sounds. Kinley became very attached to this wand and had to be holding it constantly in DL. The plus of this was that it gave every princess something to talk to her about because she is a VERY talkative 3 year old, but clams right up as soon as she gets to a princess. They also loved to mention her Mickey "jewel" bracelet that I bought her on our trip to WDW when she was 18 months and she just recently started loving and wearing it every day.
At Royal Hall we ended up also meeting…

Snow White! Who loved Kinley's "jewels" - "Did your dwarves get those for you?"

And..

Ariel! Who Kinley also loves.
We had them sign a picture frame. I got the idea from
@blgauger
back in the day when she couldn't just pop in to say hi to characters whenever she pleased (lots of name dropping in this report, I have no shame
). I also brought her "Junior Encyclopedia of Animated Characters" that we had the characters sign on our last trip, but Aurora was our only "new" M&G so she was the only one who had to sign both.