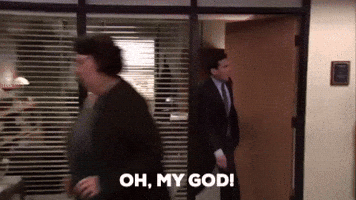 That's right! Baby's first "post" (? perhaps peri-) pandemic Disney trip. When? Why, during the absolute brutal heat of August, of course! Details are subject to change because technicallyyyyyy my time off hasn't yet been approved however... I booked everything anyways
. At the moment, looking at a stay at Pop! and will be hitting up Epcot, MK, and MGM/DHS (?). And I must be honest with you. I really must...
Yes I... I....
I'm trying to get Boo Bash tickets. Yes, Ms. I Will Never Pay for An After Hours Event is attempting to pay for an After Hours Event. But as you can see, it sure ain't working! So that is up in the air right now because I got bored calling over and over again. Honestly feel like I'm spending more money than usual but rationalizing it by saying "ohhhh but I haven't been in sooooooo long". And if I'm being ENTIRELY HONEST, the big allure for Boo Bash is more Haunted Mansion time lol.
How the heck does one get a boarding group for ROTR these days? What's the freshest strategy? Also I have no dining reservations because I can't decide where I should eat/if it's worth sitting down for a real meal. Any recommendations?
It sure has been a while (I was kinda too bummed out to read the forums without being able to go), so hi everyone!!!