Well it's that most magical time of year again folks. Time for another Christmas time TR from Mr. and Mrs. Loco!
If you missed our very short trip from December of 2019 (we missed 2020 for some reason, can't think of anything that was going on at the time), that TR can be found by looking it up yourself because I'm far too lazy to find it for you!
Let's get down to the nitty gritty details that you all are just
dying
to read about.
Who.
These people. We'll also be celebrating another year of wedded bliss!
I'm sure many of my regular readers will be expecting surprise appearances by other members of this fine community. I guess you never know, but I wouldn't hold my breath.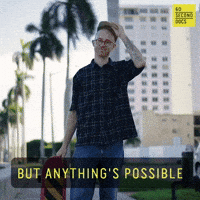 When.
By the time you read this(assuming you haven't already moved on to a better TR like
@Tuvalu
's), there's a chance I've already left for the land of the Florida man. The mrs has to work today, so we'll take a page out of the
@brifraz
playbook and drive through the night. I have years of experience operating on zero sleep, and I've been asleep all day anyways.
Where.
Here and there. I can't give everything away, or you won't come back for more!
We haven't actually visited the parks since April. A lot has changed since then, and not necessarily for the better. Here's hoping the magic is still there!
Stay tuned for more updates and fun, but first I gotta go pack!