Well, we finally got here, to the most magical place ever and had an amazing vacation. For those that didn't see the pre-trip report, we are myself Gillian(G) and my sister Christine (C) both of us recently retired on our first trip here after a 15 year gap.This time we did 21 nights, 7 nights at Universals Endless Summer Resort - Surfside, followed by 14 nights at POFQ. Reading your great trip reports and threads on this forum helped us to understand the many changes at WDW and enabled us in lots of ways to have such a fab time.
After a long Virgin Atlantic flight from the UK, we were quickly transferred to our Universal hotel. This is one of the new resorts built on the old site of Wet'n Wild down International Drive, a favourite of ours. Even though it is a cheaper hotel it was lovely and with transport included to and from the Universal Parks. We certainly recommend a stay here.
This was the pool view from our room which was great as we could always see how busy it was.
Universal Studios/ Islands of Adventure. 6th - 11th Sept.
C has never been a big fan of these parks but like most good sisters met me half way, although I do think the Harry Potter experience had something to do with agreeing to visit.
C could not resist trying the cloak on
We found the H.P. experience to be brilliant in both the Studios & IOA. The castle looks so real as did Hogsmead.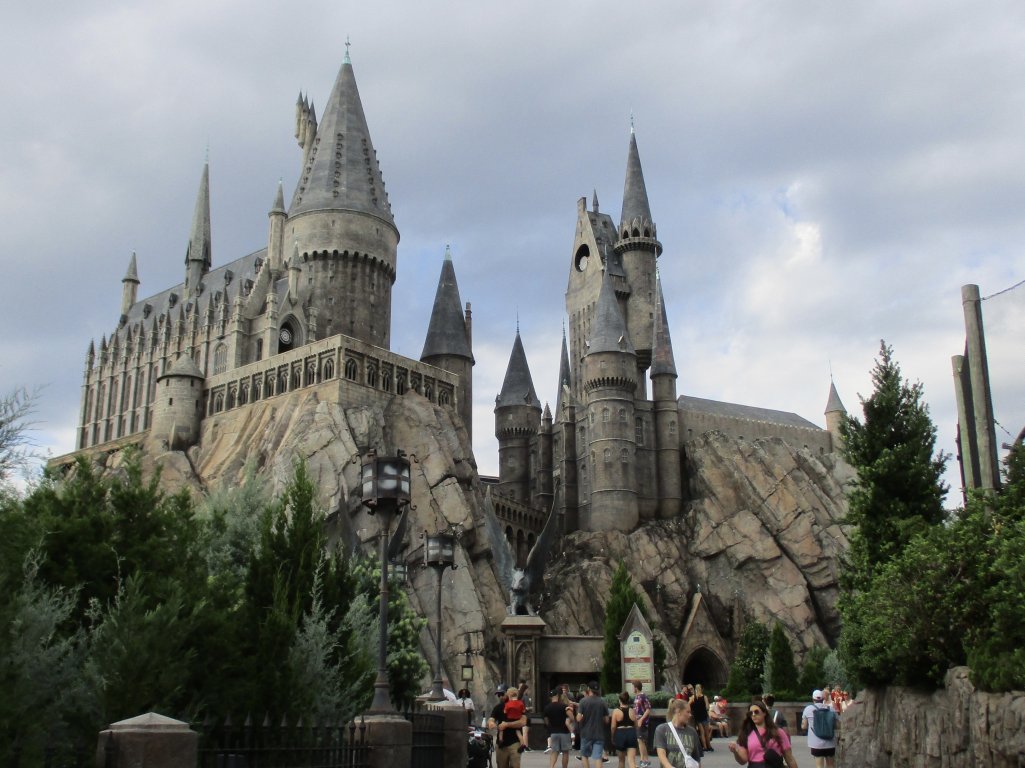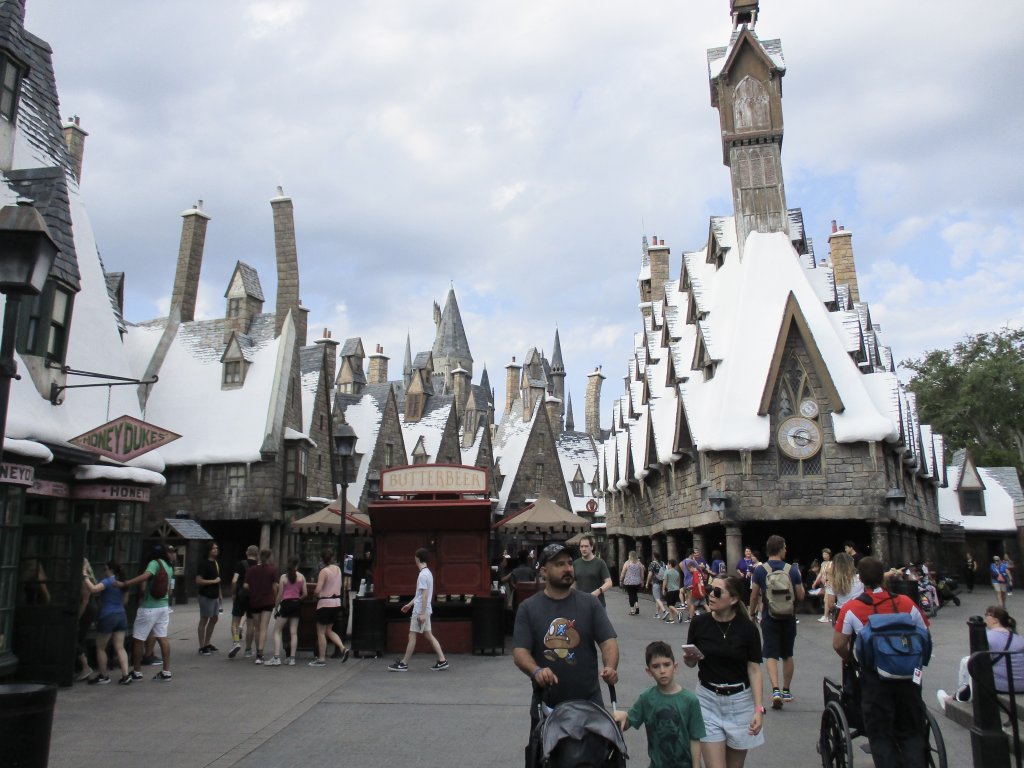 We really enjoyed the train journeys on the Hogwarts Express from Universal to Islands & back.
We went on Flight of Hippogriff which was surprisingly rough for us especially C and just did a walk through of Gringotts Bank but exited before ride start. The animatronics were fabulous in the bank and loved the dragon.
So worth waiting for this photo.
We had lunch at the Leaky Cauldron where we both had the shepherds pie pasty which was delicious.
It really does look like the Leaky Cauldron depicted in the film and has a great atmosphere. We would also recommend Florian Fortescue's Parlour for ice cream which was yummy.
Other rides we went on in the parks were E.T an old favourite, Men in Black, Skull Island Reign of Terror, Jurassic Park, Minions and the Horror Makeup show where I met this fab guy - Beetlejuice. We also came across Marilyn Monroe.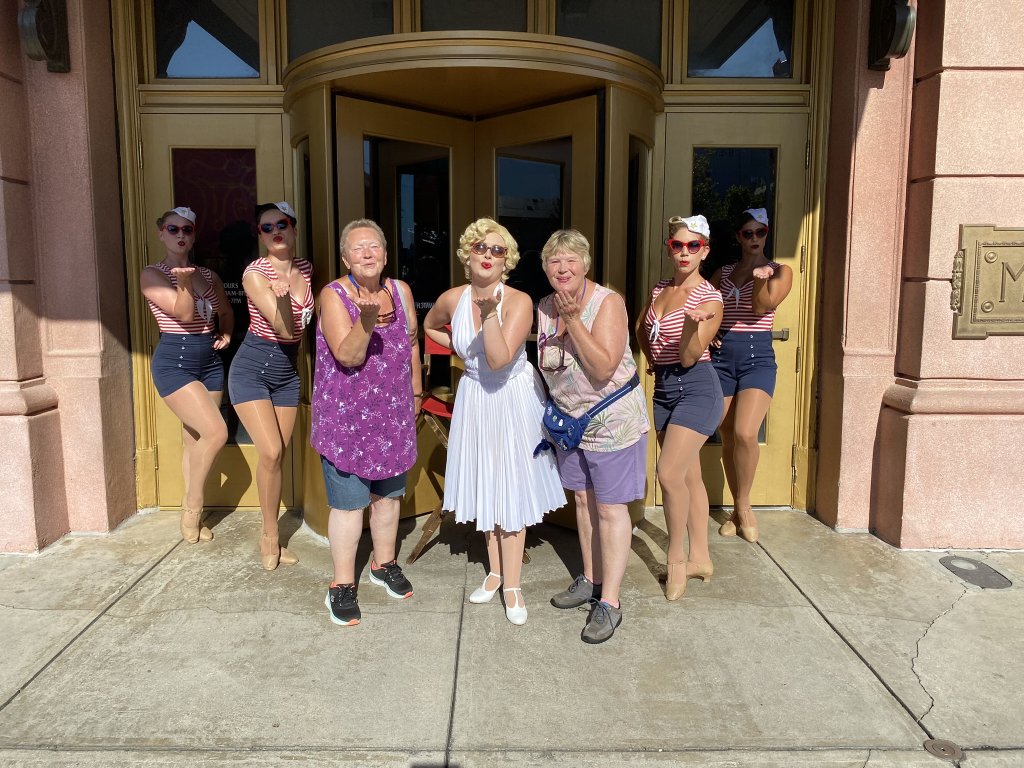 next Volcano Bay.