Starting this TR is LOOOOONG overdue!! It's actually been hanging over me like a dark cloud for quite some time. I've wanted to start it but, you know, life, work & a few Disney trips in the mix get in the way!! Speaking of Disney, I don't know what is possessing me to start this now considering I'm heading down on Friday so that will put this on hold for a bit!! If only I(& my phone battery) had it in me to do live TR's it might make these more timely!!
WHEN:
Thursday, October 27th - Tuesday, November 1st
Yep, I'm going to take you back to the fall/Halloween decorations time period!! It feels like forever ago(I guess b/c it was!!) It feels so strange talking about this when earlier this month I was able to ride Tron during the AP preview period. By the time I get to that one it will definitely be "old news"!!
WHERE:
Saratoga Springs Preferred 1BR Villa(@Darstarr
)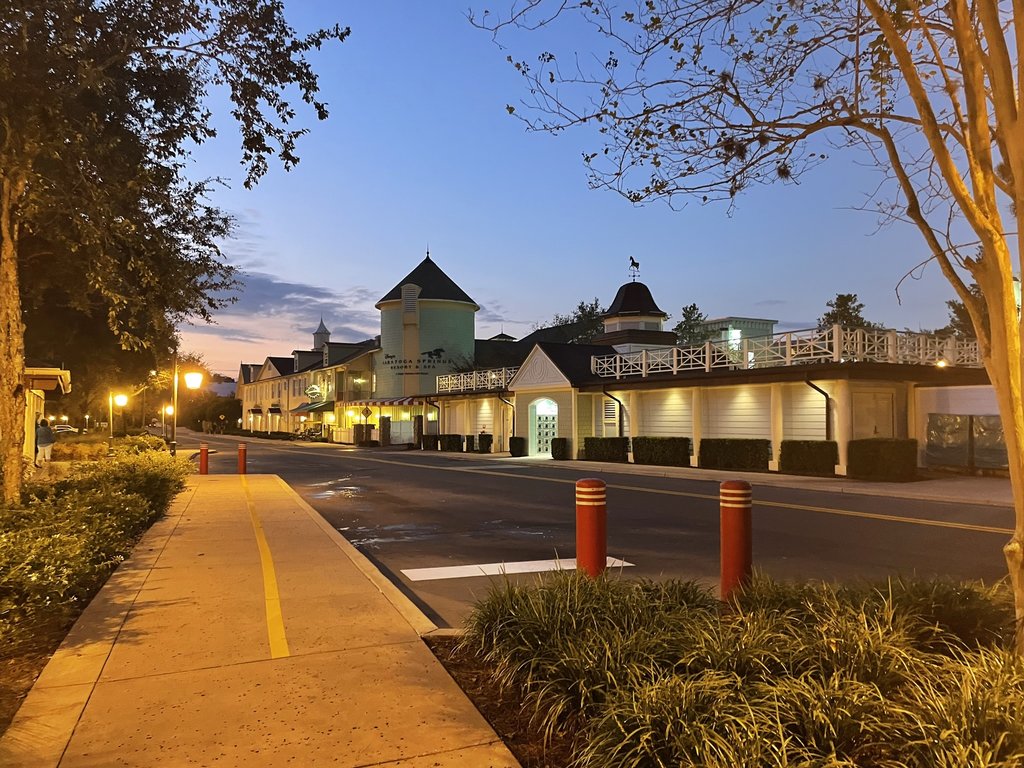 WHO:
Our super fun friends!!
@lindawdw
& her husband!!
Our super fun family!!
I think you know us by now but as a refresher--
Niece E, Sister E, Sister C(funny, it makes them sound like they are nuns!!
), BIL D, Niece A, Nephew J and yours truly!!
Remember at the end of our last trip where Happy Limo forgot about us?? Yeah, me too. I really did not want to use their service ever again after that. But, unfortunately, we already had it booked for this trip so we decided to still go with them. I'm happy to report that they must have learned a lesson b/c the texts from them were a bit overkill compared to our past trips. I got this one the night before we left--
Then this one a few minutes later--
As you can see even though they have left a bad taste in my mouth I was still cordial!!
We had an evening flight on Thursday. We left after J got home from school. Their Halloween party was that day & I asked him what his costume was supposed to be. He told me he was dressed as "a cool kid."
While E parked the car J & I had headed through security where my suitcase had to be searched. I'll fill you in later as to what I was carrying that was so bad!!
He & I got a table at Friday's & ordered while we waited for E to get there.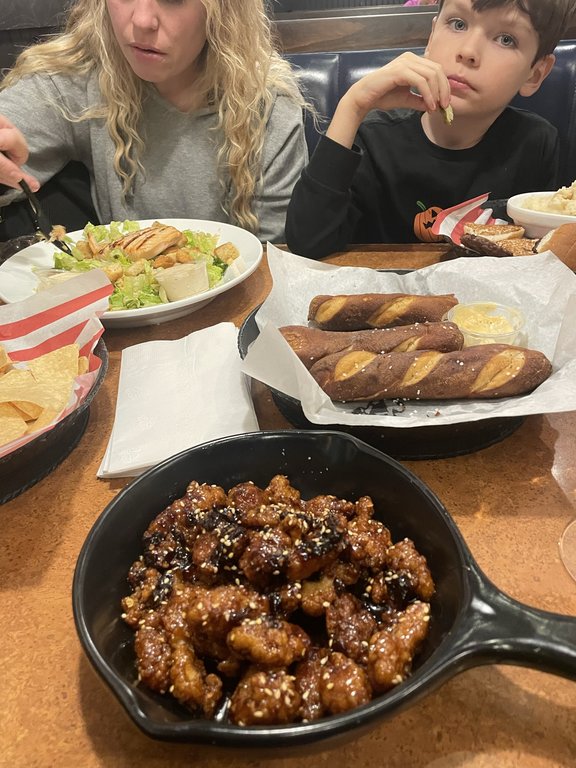 Cool kid wanted to sit with me on the plane!!
During the flight I got yet another message from Happy Limo. This message confirmed who I thought would be our driver. I told E & J to be prepared. He was my driver once the year before. He loves to talk like Donald Duck. Don't get me wrong he's very good but imagine me being in a car(a grown woman) with a grown man who's talking to me in a Donald Duck voice. It was nothing short of AWKWARD!!!
So, on this run, we tried to keep the conversation flowing so the opportunity didn't come up. Knowing that he does this(
@Doc Disney
can attest) I could tell he was anxiously awaiting his chance to start. And boy, did he ever!! The rest of the way there!! Once we parted ways with him E was just shaking her head. I again reiterated about how I felt being in a car with just he & I!!