Welcome! Hopefully you followed along with my PTR
here
, but if not - I will go into the full introductions!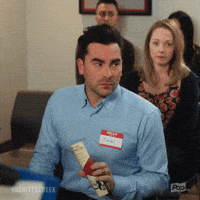 Who
: Me (of course)! Annie. Mainer and mom to be, along with my husband Ian (the dad to be)!
When
: September 24th - October 2nd, 2021
Where
: Pop Century Resort (first time! also, Ian's first time not at a deluxe...)
Why
: WHY NOT? But actually.. for our babymoon
I am going to jump right into Day 1, because I have 20 minutes of work left to kill time so.. LET'S GO!!
Day 1: September 24th
The start of this trip was a bit... rough. Our pup, Gus, was sick the entire week before we left. I mean, mess of the house and carpet every time we had to leave him to go to work kind of sick. Poor Gus and poor us. I had him at the vet up until the day before we left where he finally started showing improvement. The guy has a delicate stomach, what can I say?! I also felt better knowing my parents were the ones caring for him while we were gone.
We woke up at 3 AM on Friday the 24th (yuck) to get picked up by my mom to head to the airport in Boston. We always put our Magic Bands on first thing in the morning to start the trip off on a good note!
We live in Maine, but typically find much better and cheaper flights out of Boston (which is only about an hour and a half away). Before long my mom had her car loaded up with our suitcases and we were on our way!
We had an uneventful ride to the airport. Our flight was scheduled to board at 7 AM and we pulled up at 530..............
Only to then receive a text that our flight was completely cancelled, we couldn't rebook online or on the JetBlue app, and to see an agent at the airport. UM. OKAY? My mom and Ian were both telling me not to panic (
read: don't cry
) but I was struggling.
My mom dropped us off with promises that she would come back for us if need be, and off we went inside... To the longest line I've seen at Logan Airport in YEARS. There was no option but to stand in the customer service line and wait to be assisted. Apparently there was a physical plane issue. As we were standing in line, Ian and I discovered that there was only one JetBlue flight to MCO remaining for the day and there were only a handful of seats. We couldn't find anything on United, Delta, American or even Spirit. I was freaking out. We had Boo Bash tickets for that evening that we were SO looking forward to. How were we going to make it?!
Well.. as I stood there hyperventilating in my mask and trying to stay calm for this growing baby in my belly, Ian had found ONE flight on Frontier for 10 AM that would get us to MCO in time. It was PRICEY. There was no telling what refund we would get from JetBlue. But he wanted us to make it and have the best babymoon and vacation together. So he bit the bullet. I wanted to cry. I love this guy so much. If this is how he spoils me, our daughter is a goner!!!!
Naturally, I have no photos of this time period. After an hour or so we made it to the desk, they told us we had been rebooked for the earliest next flight on JetBlue... 4 PM the next day. NO THANKS. We requested a refund and they told us it would only be given in airline credit. Whatever. My brother is getting married next October, I'm sure we will use it.
Time to navigate to the complete opposite side of the airport to Frontier..
And by that I mean the international terminal because Frontier doesn't actually have it's own area at Logan.
A rough start, but thank goodness this guy keeps a cool head and focuses on what he can control (I could learn a thing or two)
Nearly everyone in our line waiting for the Frontier desk had switched from the cancelled JetBlue flight and had intentions of making it to Disney that day. We were all sharing our grievances and feeling grateful for this flight. We eventually made it through the baggage steps, security and found the gate. Only to find the plane was delayed an hour. AHHHHHHH.
Just sitting there wondering if this babymoon would EVER happen.
Side note: a man traveling alone with his baby asked if I could watch his son for a second while he went to the bathroom. He was gone for probably 25 minutes. I told Ian that if he ever flies alone with baby girl I would LOSE MY MIND if he did this. I get that it is so difficult to travel alone with children, but there are family restrooms and handicap stalls in the airport I've seen them myself...
After what felt like eternity, we finally boarded around 11 AM. After being awake since 3 AM. Time to squeeze into the tiny folding chairs that make up Frontier flights.
Tight squeeze for a fluffy guy and a pregnant gal, but we were just happy to be boarded and on our way. Besides feeling SO squished, we survived the flight. I made sure to get up and move a couple times over the course of the 3 hours as well.
Just before 3 PM we made it to MCO! A quick fonorail ride and we started seeing signs that we were home
To be continued...