Active Member
Original Poster
Hello everybody! I hope you enjoy my trip report for my 30th Birthday celebration week September 19th – 25th, 2010. It was another successful Walt Disney World vacation filled with magic and a surprise engagement! It was everything I could have ever hoped for and I can't wait for my Disney Fairy Tale Wedding!!!
Here are some of my previous trip reports:
http://forums.wdwmagic.com/showthread.php?t=419842
– Contemporary, 2009
http://forums.wdwmagic.com/showthread.php?t=602397
– 2010 Pre Trip Report
I used many different iPhone apps on this trip. I will have an analysis at the end but here's the list:
TripIt (Free)
WDW Maps ($2.99)
WDW Hours (Free)
WDW Waits (Free)
WDW Dining (Free)
What 2 Ride (Free)
WDW Lines (need to be a member at touring plans, app is free)
Undercover Tourist ($3.99)
GateGuru (Free)
iTripBook ($0.99)
I really liked iTripBook. I kept a journal the entire trip and it will make it SO much easier to write my TR. I mean it, I really wrote down every last detail!
Now let's get started!
Day 1 – September 19th, 2010
I had gone to bed at 6:30PM the night before because we had an early flight. I ended up waking up at 1AM (2 hours early) because I was so excited that I couldn't sleep! Gotta love "I Love Lucy" reruns in the middle of the night. The car came to pick us up around 5AM and we were at BWI by 5:30AM where we indulged in McDonald's breakfast: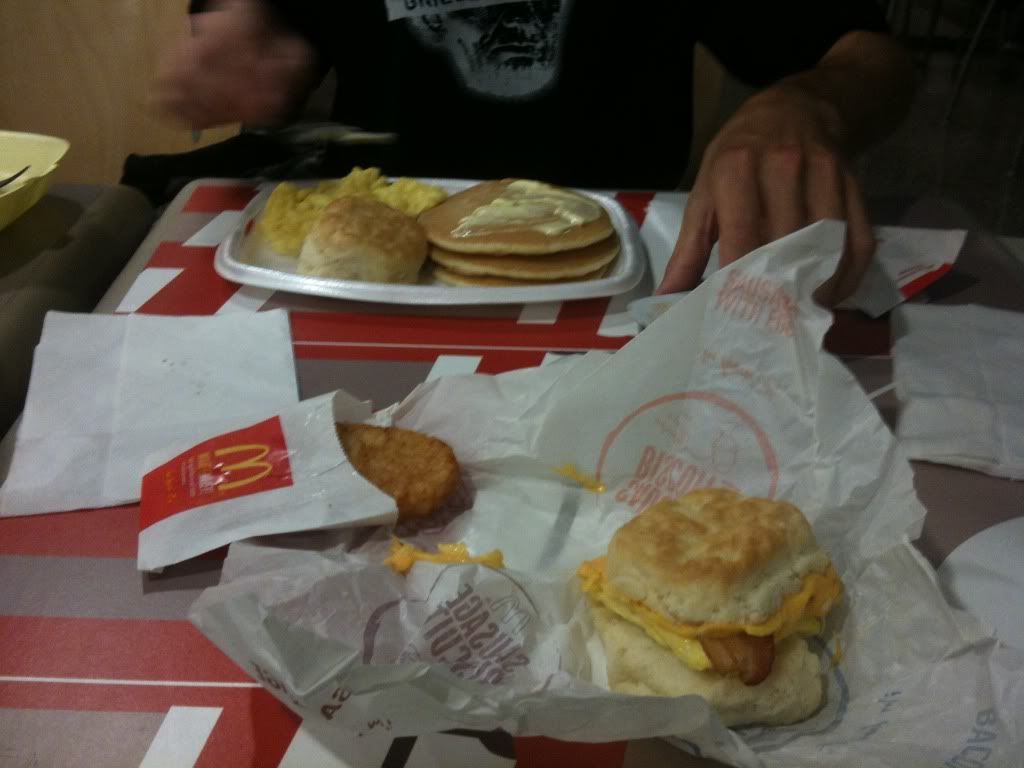 Then it was off to Orlando!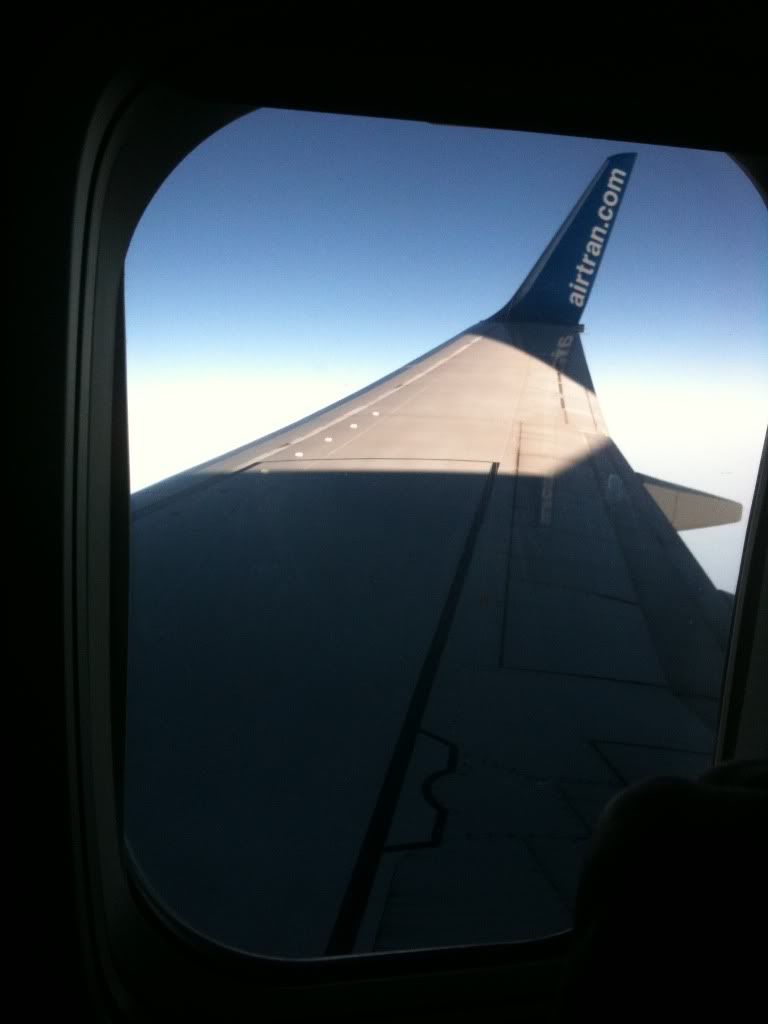 We arrived in Orlando around 8:50AM and got in line for the Magical Express to Animal Kingdom Lodge.
Can you tell how excited I am?? I was a little bit disappointed (and confused) when we were lead to a Mears shuttle bus instead of a Disney Magical Express bus. The movie also did not have the characters say "Welcome Home" when we drove under the WDW sign. Oh well, nothing ruins my magic. I still got misty when I was finally on Disney soil. We got to Animal Kingdom Lodge promptly. I love how they greet you there. They say "Jambo" and "Welcome Home". We took some pictures of the lobby and then went to online check in. Our folder was ready but our room was not.
Our first stop is always EPCOT. I know most people go to the Magic Kingdom but we really love EPCOT. Our first stop was at Gateway Gifts so I could get my Happy Birthday button since it was not included in our online check in folder. I never got tired of Cast Members saying Happy Birthday to me! It was truly magical.
After that, we went straight to the Land and had lunch at Sunshine Seasons. I'm not sure if they changed things around but it doesn't seem like you can select your side dishes anymore at the Grill. I ordered the ½ chicken and Jason ordered the salmon.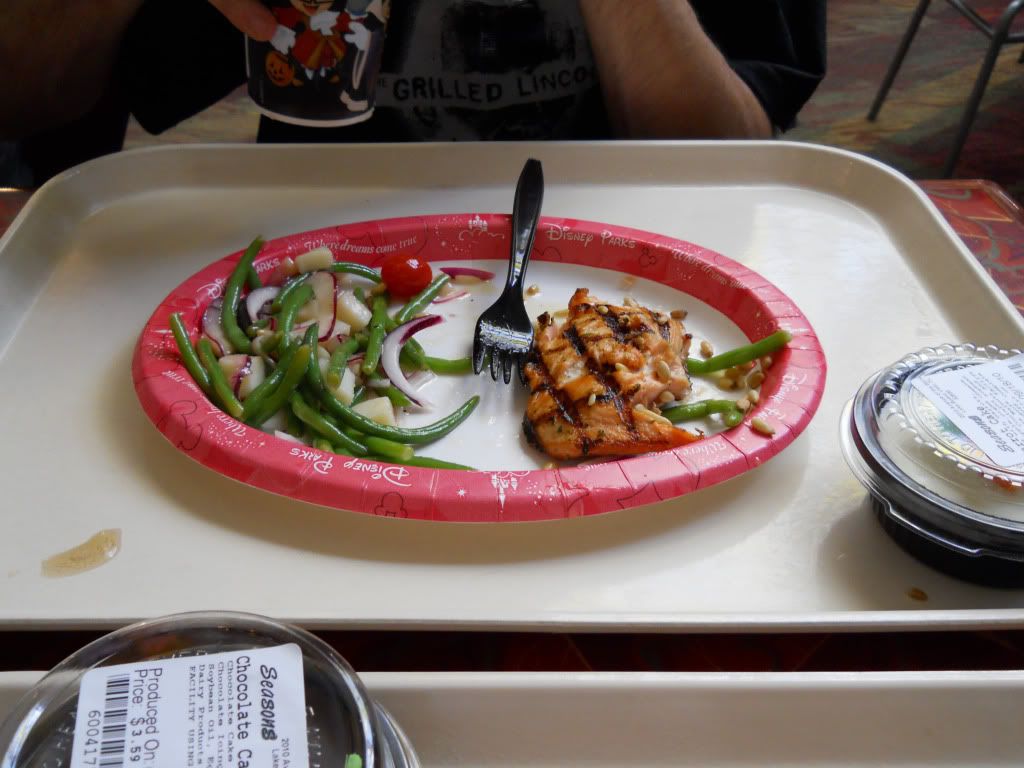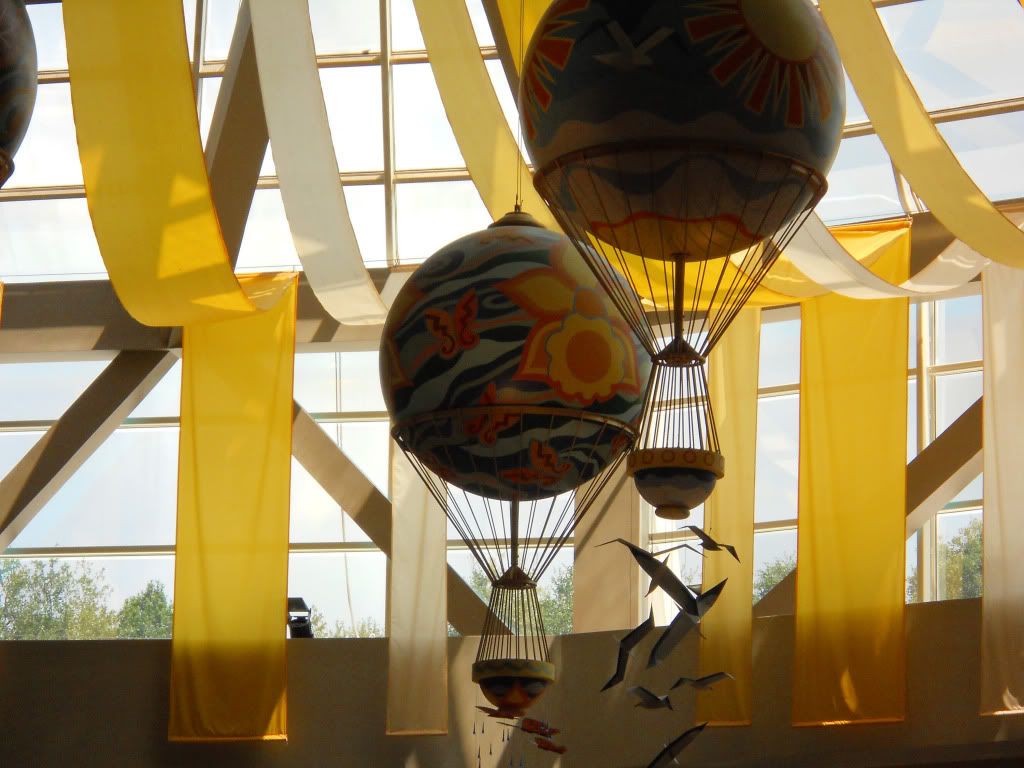 Then we got Fast Passes for Soarin' and rode Living With The Land. We found a Hidden Mickey!